Content Warning: Contains descriptions of Koichi Sugiyama's political views, which include war crime denial and views toward LGBT+ individuals.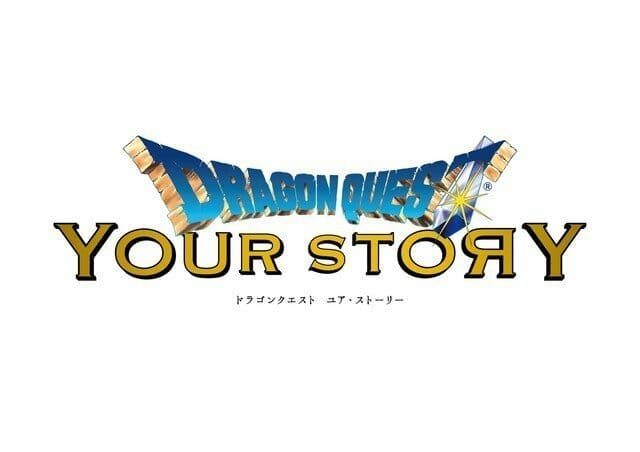 Earlier today, the official website for upcoming film Dragon Quest: Your Story updated with two trailers, as well as the film's main cast. We break the details down below.
Trailers
The two teasers are long and short versions of the same core promo. Both promos offer a look at the film in action and preview the voice acting, as the main Dragon Quest theme song plays in the background.
Long Trailer
Short Trailer
Cast
The confirmed voice cast includes:
Protagonist/Ryuka: Takeru Satoh
Bianca: Kasumi Arimura
Nera/Flora: Haru
Prince Harry/Henry: Kentaro Sakaguchi
Pankraz/Papas: Takayuki Yamada
Several other cast members were revealed, though their specific roles have not been announced as of press time:
Kendo Kobayashi
Ken Yasuda
Arata Furuta
Suzuki Matsuo
Kōichi Yamadera
Arata Iura
Chikako Kaku
Kōtarō Yoshida
Dragon Quest: Your Story will hit Japanese theaters on August 2. The film will be based on the events of 1992's Dragon Quest V: Hand of the Heavenly Bride.
Takashi Yamazaki (Space Battleship Yamato [live-action], Stand By Me Doraemon) will serve as chief director the project and write the screenplay. The team of Ryūichi Yagi (Stand By Me Doraemon, Friends: Mononoke Shima no Naki) and Makoto Hanafusa (Air Bound) will direct the project.
Series creator Yuji Horii will serve as supervisor for the project, and is credited with the original concept. Series composer Koichi Sugiyama will score the film's soundtrack.
Dragon Quest made its debut on Nintendo's Famicom console on May 27, 1986. The series is one of Japan's most popular game franchises, with eleven main-line games, more than thirty spin off titles, a 43-episode anime series, and a 1996 anime film from Nippon Animation. More than 76 million units have been sold worldwide to date, and the title is often touted as "Japan's most popular series" or "Japan's favorite series" by games media outlets.
The most recent game, Dragon Quest XI: Echoes of an Elusive Age, hit Japanese retailers on July 29, 2017, with versions released for both Nintendo's 3DS handheld and Sony's PlayStation 4 console. The PlayStation 4 version made its way to western markets on September 4, 2018.
A new version of the game, Dragon Quest XI: Echoes of an Elusive Age S – Definitive Edition –, is currently in development for Nintendo's Switch console. The SKU will hit stores later this year, and will sport additional story content, as well as the "2D" mode found in the 3DS version of the game. The title has sold more than four million copies worldwide across both SKUs.
Series composer Koichi Sugiyama is a co-host on Channel Sakura's Hi Izuru Kuni Yori program. Japanese politician Mio Sugita was a guest on an episode in 2015, during which she claimed that LGBT+ education was unnecessary in Japanese schools, and made light of the high suicide rates within the Japanese LGBT+ community. Sugiyama was shown agreeing with the politician's views in the episode, and laughing at Sugita's comments regarding LGBT+ suicide.
In 2007, Sugiyama opposed a resolution by the United States seeking an official apology from Japan regarding "comfort women," who were used as sexual slaves by Japanese soldiers in World War II. In a response published in The Washington Post, Sugiyama stated that he felt the evidence around the Nanking Massacre, and "comfort women" as a whole were flawed and selective.
Source: Comic Natalie