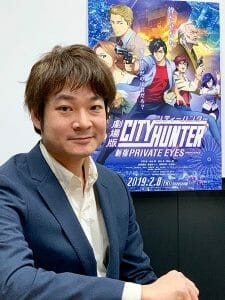 Earlier today, Anime Boston announced that producer Goh Wakabayashi will attend this year's convention as a guest. Wakabayashi is the sixth confirmed Japanese guest, and twelfth guest overall. He joins the following:
Yoko Shimomura
Billy Kametz
Greg Ayres
Tara Sands
Johnny Yong Bosch
Kenji Kodama
Naohiro Ogata
Yoichi Kato
Richard Epcar
Ellyn Stern
MIYAVI
Leah Clark
Kara Edwards
Lisa Ortiz
Yuri Lowenthal
Tara Platt
Koh Wakabayashi has been active in the anime industry since 2004, when he joined Toei Animation. He started his career at Toei Animation's European branch, where he operated from Paris for four years.
He returned to Japan for 2009, where he's worked as a producer for Toei, before moving to Aniplex in 2016. His body of work includes:
Dragon Ball Z Kai
Saint Seiya Omega
Precure All Stars: Sing Together, Miracle Magic!
City Hunter: Shinjuku Private Eyes
Ressha Sentai ToQger (live-action)
Shuriken Sentai Ninninger(live-action)
Anime Boston will be held at the Hynes Convention Center from April 19 – 21.
Source: Anime Boston (Press Release)