Earlier today, games publisher DeNA launched their Attack on Titan TACTICS smartphone game on iOS and Android. Crunchyroll Games is working in collaboration with DeNA to support the launch of the game. DeNA will be handling the translation and distribution of the game.
The official Attack on Titan TACTICS YouTube account started streaming an English subtitled promo for the title, which you can check out below.
A visual for the project was also revealed: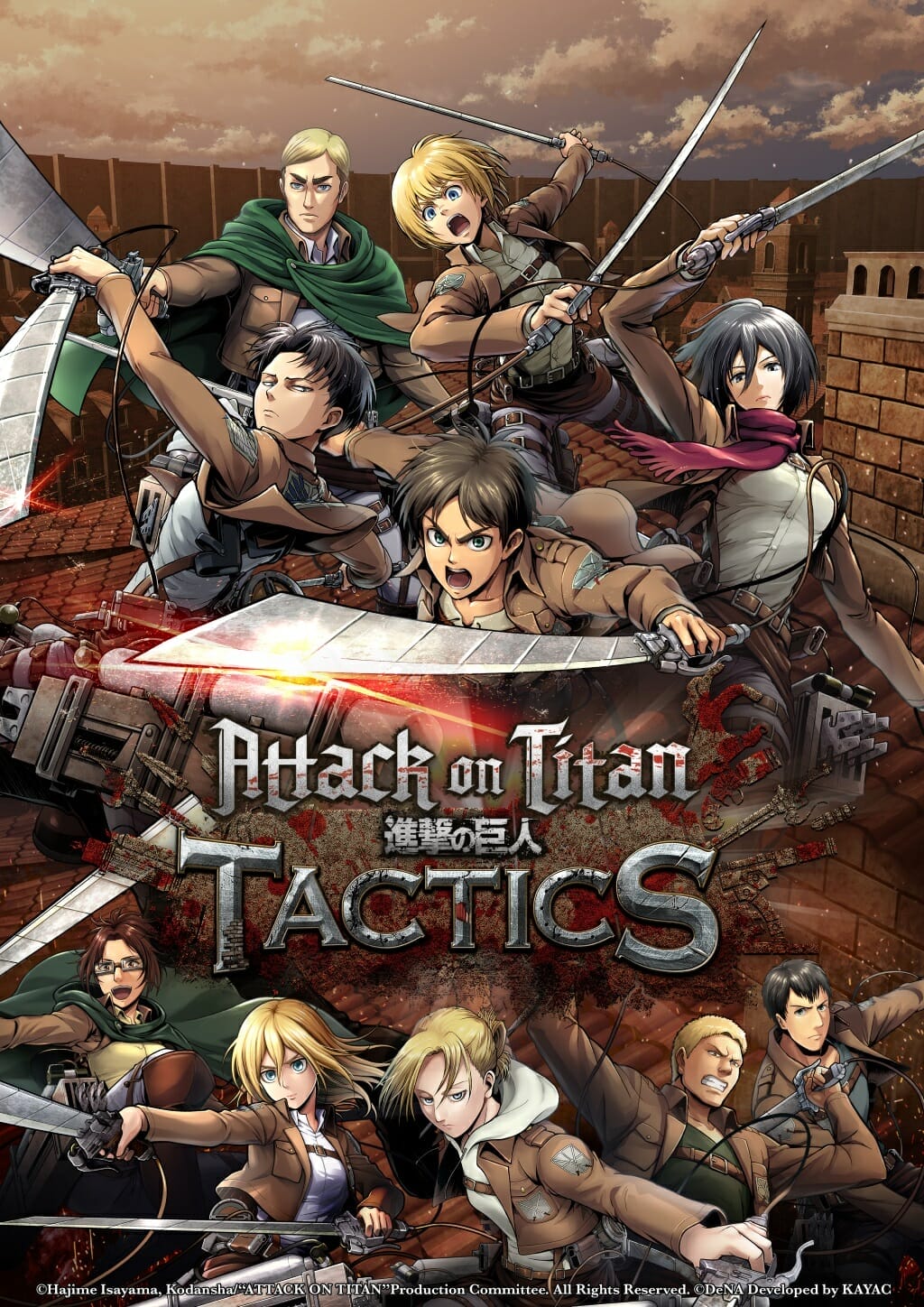 Attack on Titan TACTICS is a free-to-start real-time strategy game based on the Attack on Titan anime. In the game, players are tasked with building their own Scout Regiment, as they do battle against the Titans.
Three modes are available at launch:
"Story", which adapts the anime's plot
"Character Episode", which tells original character stories
"Events", which contain time-limited content.
The story mode currently adapts the first season of the Attack on Titan anime, with the second season expected to be added at a later date. Thirty-eight characters are available at launch, including Eren, Mikasa, and Levi. Moreover, characters feature new dialogue from the show's original voice actors.
Producer Shigenori Kobayashi commented on the news, stating:
DeNA is excited to launch our officially licensed game app based on the popular anime series, Attack on Titan […] With a real-time battle system that's easy to pick up and play, must-see battle animations, gorgeous character illustrations, and original stories, we're confident that anime fans and gamers alike will love this strategy game.
Source: Crunchyroll (Email Communication)