Earlier today, Funimation announced that they will celebrate their twenty-fifth anniversary with a year-long event. Specifically, the publisher mentioned a limited edition Funko Pop collection that will include six chrome figures based on Funimation's licensed titles.
The first confirmed figure will be Ken Kaneki from Tokyo Ghoul, which goes on sale on May 3, 2019 at Dallas' Fan Expo. The title will be offered for sale via the Funimation website at a later date.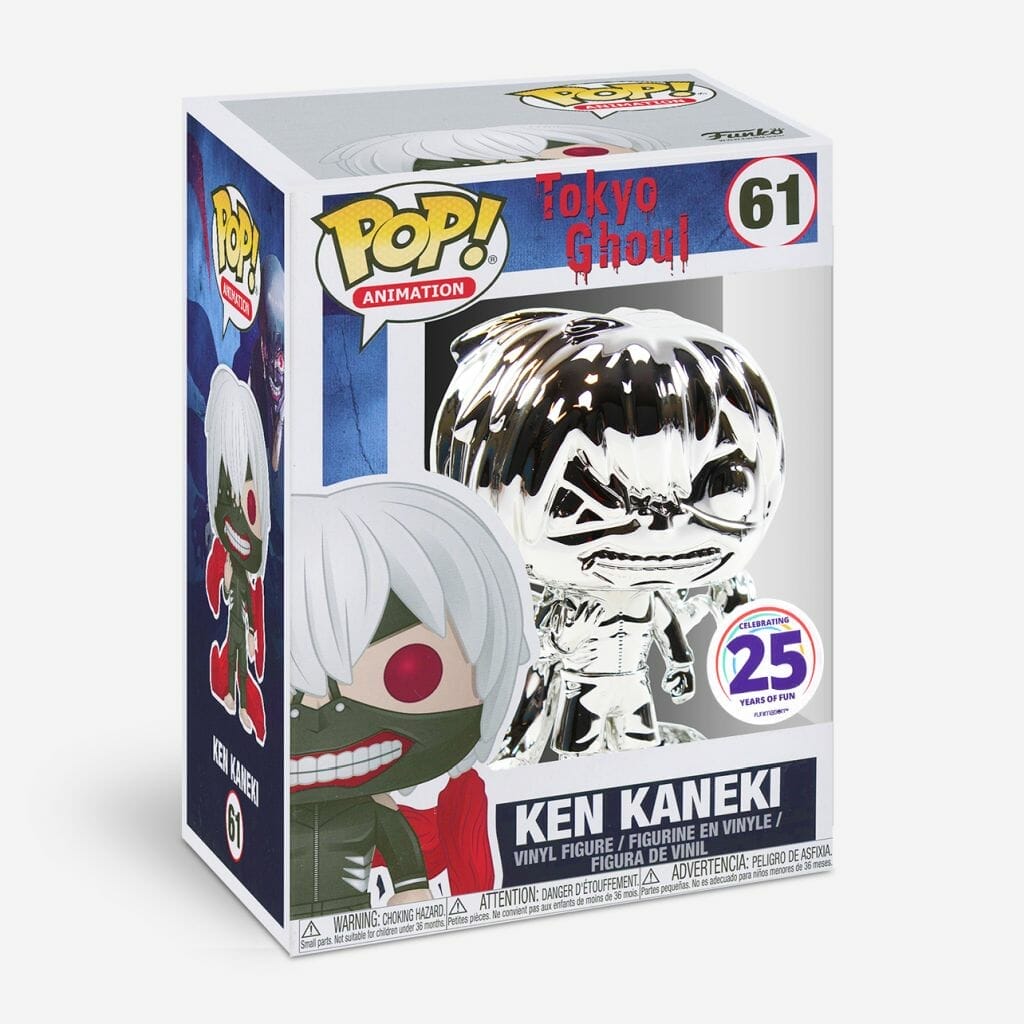 In addition, Funimation announced that they will partner with Sony Computer Entertainment to offer free and discounted anime titles on the PlayStation store. New titles will be offered every two weeks.
Funimation was founded in 1994 by Gen Fukunaga. The publisher, which originally launched as an entity devoted to bringing Dragon Ball Z to North merican retailers, has grown into one of the largest figures in the anime industry today, with operations in the United States, Canada, the United Kingdom, Ireland, Australia, and New Zealand.
In October 2017, Funimation was acquired by Sony Pictures TV, in a deal valued at $143 million. The publisher entered an exclusive "first-look" streaming agreement in December 2018, which grants Hulu the first pick on all of Funimation's upcoming titles, ensuring that FunimationNow and Hulu are the only streaming outlets in the United States who will handle a number of Funimation's subtitled simulcasts and SimulDubs.
In March, Funimation announced that they entered into a licensing partnership with bilibili. The deal will see the two publishers cooperate as they jointly acquire licenses for global distribution.
Funimation CEO Gen Fukunaga commented on the news, stating:
Funimation's 25 years of success would not have been possible without our employees, licensors, partners and most especially, our fans. Fans are at the center of everything we do […] It is my greatest source of pride that Funimation has been able to impact so many millions of fans and enrich their lives with anime. Our original fans are now parents and passing on their love of anime to a whole new generation. I am excited for the anime industry and Funimation's next 25 years.
Sources: Funimation (Press Release), Twitter (Funimation)