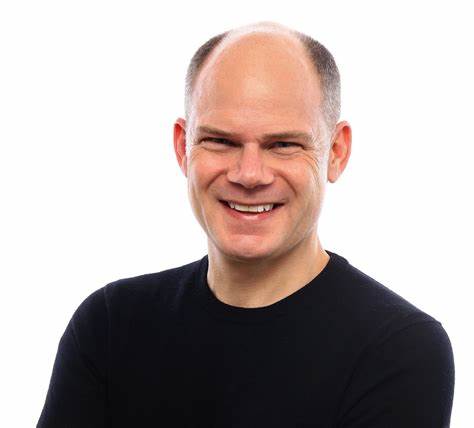 Earlier today, Sony announced that Colin Decker joined the organization as Funimation's new General Manager. In his role, Decker will be tasked with coordinating efforts between other anime businesses under Sony's umbrella, including Animax and Aniplex. According to the email release, he'll report directly to Funimation founder and chairman Gen Fukunaga, as well as Sony Pictures Television Networks chairman Mike Hopkins.
Hopkins commented on the news, stating "Adding Colin's leadership, experience in emerging media and proven track record of success to the mix is an exciting next step for Funimation."
Colin Decker is the former Chief Operating Officer of Crunchyroll, a position he held starting in 2016. He previously worked as General Manger of Discovery Digital Networks, and held executive management roles at Yahoo! and Rooftop Media. Moreover, he was an early hire at Current TV. Most recently, Decker was serving as Chief Operating Officer of Los Angeles-based VR startup Within.
Funimation was founded in 1994 by Gen Fukunaga. The publisher, which originally launched as an entity devoted to bringing Dragon Ball Z to North merican retailers, has grown into one of the largest figures in the anime industry today, with operations in the United States, Canada, the United Kingdom, Ireland, Australia, and New Zealand.
In October 2017, Funimation was acquired by Sony Pictures TV, in a deal valued at $143 million. The publisher entered an exclusive "first-look" streaming agreement in December 2018, which grants Hulu the first pick on all of Funimation's upcoming titles, ensuring that FunimationNow and Hulu are the only streaming outlets in the United States who will handle a number of Funimation's subtitled simulcasts and SimulDubs.
In March, Funimation announced that they entered into a licensing partnership with bilibili. The deal will see the two publishers cooperate as they jointly acquire licenses for global distribution.
Source: Variety