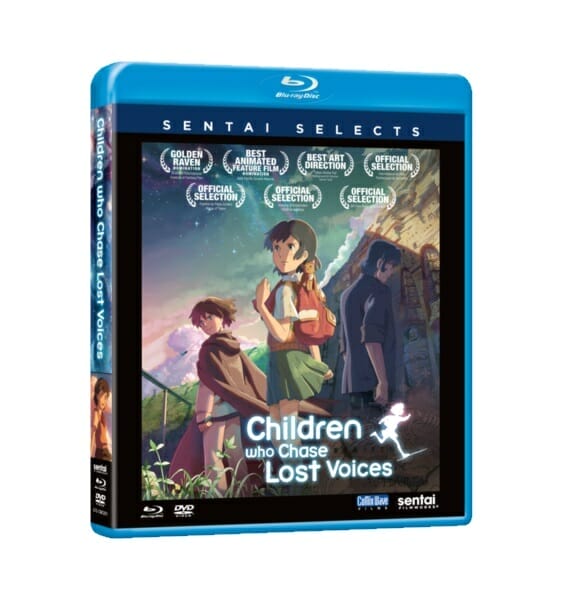 Earlier today, Sentai Filmworks took to Twitter to announce that Children Who Chase Lost Voices is out of print. The publisher is selling their remaining stock at $5 per copy, while supplies last, with a notice that the title is "leaving the Sentai family."
Children Who Chase Lost Voices is a 2011 film from CoMix Wave Films. Makoto Shinkai (Your Name., Voices of a Distant Star)wrote and directed the film, while Takayo Nishimura (5 Centimeters Per Second, Lupin the 3rd: Green vs Red) provided character designs.
Sentai describes the film as:
Life hasn't been easy for Asuna since the death of her father. With her mother forced to work long hours to make ends meet, Asuna spends most of her time alone, listening to the crystal radio her father left behind. It's a curious thing, requiring neither electricity nor an amplifier, but the strange music that plays over it is an even greater mystery. Where does it come from? And what does it mean? The answers will lead Asuna into a hidden world filled with incredible dangers, where monsters roam and even the dead can be brought back to life. But there's a price that comes with unlocking the secrets, and it may be more than Asuna can afford to pay! Join the journey to Agartha as the adventure of a lifetime begins when acclaimed director Makoto Shinkai unleashes CHILDREN WHO CHASE LOST VOICES!
Source: Twitter (SentaiFilmworks)