On May 24, Toonami's official Facebook page announced that the block will air Mobile Suit Gundam: The Origin on July 6. As of press time, a time slot has yet to be announced.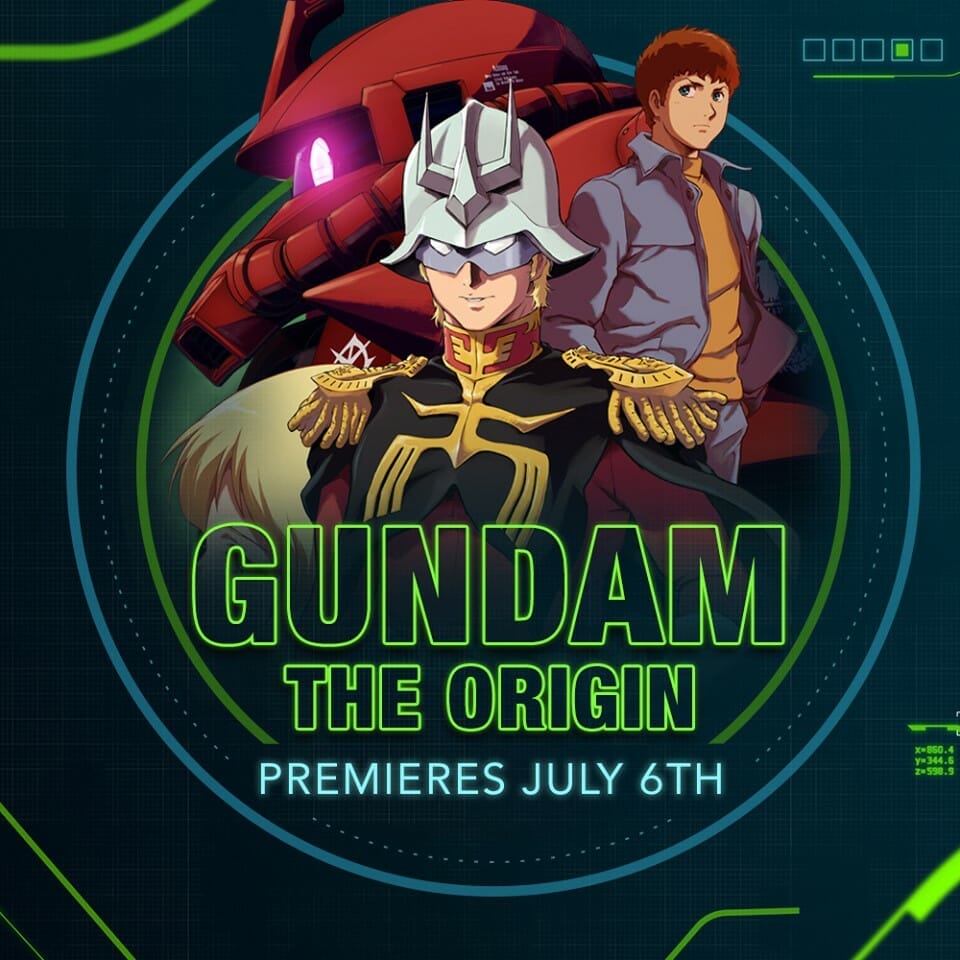 Mobile Suit Gundam: The Origin is a six-part series that tells the history of Char Aznable, leading directly into the events of the first series. The films originally hit theaters from 2015 through 2018.
Series creator Yoshikazu Yasuhiko served as Chief Director on the project at Sunrise, with Takashi Imanishi (Armored Trooper Votoms: The Heretic Saint, Mobile Suit Gundam 0083: Stardust Memory) working as director. The team of Tsukasa Kotobuki (Knights of Ramune & 40 Fire, Saber Marionette J manga) and Yoshikazu Yasuhiko (Mobile Suit Gundam, Mobile Suit Zeta Gundam) collaborated on character designs, while Katsuyuki Sumisawa (Mobile Suit Gundam Wing, Inuyasha) wrote the screenplay.
Right Stuf distributed the title in North America, and describe it as:
Universal Century 0068. Side 3, the Autonomous Republic of Munzo.

Zeon Zum Deikun, who has been leading Munzo toward independence from the Earth Federation, collapses and dies in the middle of a speech. As the Zabi family seizes control of Side 3, Deikun's children, Casval and Artesia, take refuge on Earth and begin peaceful lives under new identities. But the Zabi family is preparing for war with the Federation, and the two orphans will find themselves drawn into the growing conflict…
Source: Facebook (Toonami)