Earlier today, Sega hosted a live streaming event for Project Sakura Wars. During the 90-minute presentation, the publisher revealed four new cast members attached to the project:
Sumire Kanzaki: Michie Tomizawa
Reiji Shiba: Tomikazu Sugita
Kaoru Rindou: Yui Ishikawa
Komachi Ooba: Ryoko Shiraishi
Sumire Kanzaki was one of the original members of the Imperial Combat Revue, who starred in Sakura Wars, Sakura Wars 2, and Sakura Wars 4. She was played by Michie Tomizawa in all of her appearances, and is the first confirmed member of the original team to return.
In 2002, Michie Tomizawa retired from voice acting, with her final performance (at the time) being Sumire Kanzaki in Sakura Taisen: Sumire OVA. The special, which shipped in 2002, saw Sumire's character officially retired from the franchise. Since then, Tomizawa has returned to voice acting, taking roles in titles like One Piece, The World Is Still Beautiful, and the 2007 Gegege no Kitaro anime.
In addition to the cast reveals, Sega opened the official website for Project Sakura Wars. The site includes details and descriptions of each of the new characters, which we break down below.
Sumire Kanzaki
Former top star of the Imperioal Combat Revue's Floral Division, she looks after the Great Imperial Theater while raising the new TeiGeki.
Since her official retirement, Sumire's arrogance has lost some of its its edge. Still, she maintains the aura of a queen of the stage. She's a woman whose very presence will overwhelm those who stand against her.
Sumire took an interest in Seijuro, who showed potential in his abilities while he was in the navy, and appointed him as leader of the new Imperial Combat Revue: Flower Division. She gives her all to rebuilding the Flower Division.
Reiji Shiba
Reiji is a friend of Seijuro's, whom he's known since his academy days. Where Seijuro took top honors at the military academy, Reiji was the top student at the Imperial Engineering Academy. He sees Seijuro as a good friend, as well as a rival with whom he often gets into arguments.
Reiji works as the head mechanic for the Imperial Combat Revue's Flower Division, where he develops and maintains various weapons and tools for the team. Outside of the weapons lab, he works as a set designer for the Great Imperial Theater.
Kaoru Rindou
Kaoru is a member of the Imperial Combat Revue's Wind Division and the personal secretary to Sumire Kanzaki.
She's quick-witted and skilled with numbers, in addition to boasting an unusually strong memory. She supports Sumire in her duties as a member of the Great Imperial Theater, the Wind Division, and Kanzaki Heavy Industries. She gives her all to Sumire, who trusts her completely.
In addition to working as a secretary, Kaoru handles the finances and accounting for the Great Imperial Theater, along with copious amounts of general office work. She's notoriously uncompromising on the budget, and can sometimes be found arguing about finances with Komachi Ooba.
In battle, Kaoru serves as a member of mission control, supporting the Floral Division from the Shogei Maru.
Komachi Ooba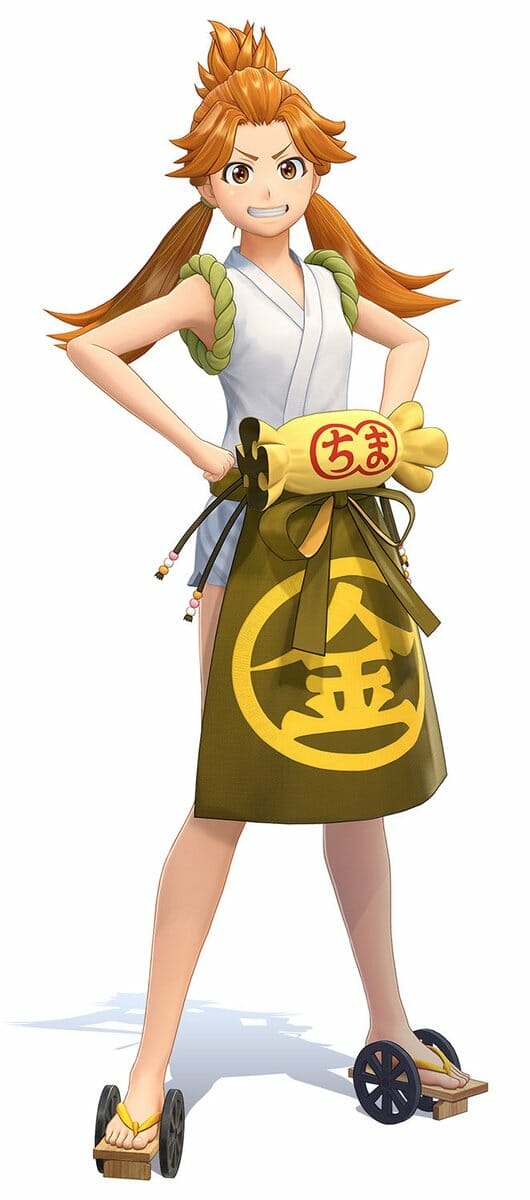 Komachi Ooba is a magnificent super-saleswoman from Osaka, whose bright demeanor is punctuated by her loud, machine-gun fast way of speaking. She's usually found manning the souvenir shop at the Great Imperial Theater, where she sells a variety of items like newspapers and actor merch. She's also in charge of procuring supplies for the Flower Division.
Ooba lives by the motto of "we'll stock anything, no matter what." When the Flower Division heads into battle, she can be found supporting the Flower Division from above, in the Shogei Maru.
Project Sakura Wars will launch in Japan in Winter 2019. The project will be released worldwide in Spring 2020.
The confirmed voice cast includes:
Claris: Saori Hayami
Hatsuho Shinonome: Maaya Uchida
Seijūrō Kamiyama : Yōhei Azakami
Sakura Amamiya: Ayane Sakura
Azami Mochizuki: Hibiku Yamamura
Anastasia Palma: Ayaka Fukuhara
Bleach creator Tite Kubo is providing the original character designs, while Jiro Ishii (Nine Hours, Nine Persons, Nine Doors, Under the Dog) is in charge of the story structure. Series composer Kohei Tanaka (Sakura Wars franchise, One Piece, Mobile Fighter G Gundam) is scoring the game's soundtrack. Other staff members include:
Script: Takaaki Suzuki (Girls und Panzer, Strike Witches)
Setting and Scenario Summary: Takanobu Terada
Development Director: Tetsuya Ootsubo
Producer: Tetsu Kitano
Character Visual Setting: Masashi Kudou
Main Mechanical Designer: Mika Akitaka
Executive Producer: Haruki Satomi
Original Concept: Ohji Hiroi
Project Sakura Wars will be set twelve years after the events of Sakura Wars 5: So Long, My Love. In this new entry, the Combat Revues, which previously protected nations from evil while working incognito, are well known to all.
Indeed, the Great Combat Reveue World War is more of a global sporting event, in which the Combat Revues from across the globe gather in Japan's Imperial Capital to compete in a tournament. These disparate groups then compete to determine which country's kouma-crushing corps reigns supreme. By the time Project Sakura Wars begins, two such events have already taken place, and the nations are gathering in the Imperial capital for the third. What should be a peaceful event, though, suddenly takes a turn for the serious.
Sega's email communication describes the story as:
The stage is set in a romanticized version of 1940s Imperial Tokyo. 10 years ago, a cataclysm resulted in the devastating loss of the Imperial Combat Revue of Tokyo, the capital's global defense force operating out of the Imperial Theater. The theater has since fallen on hard times and risks closure. As captain of the new Tokyo revue, it's up to you to mend the hearts of your troops and restore the Imperial Theater back to its former glory!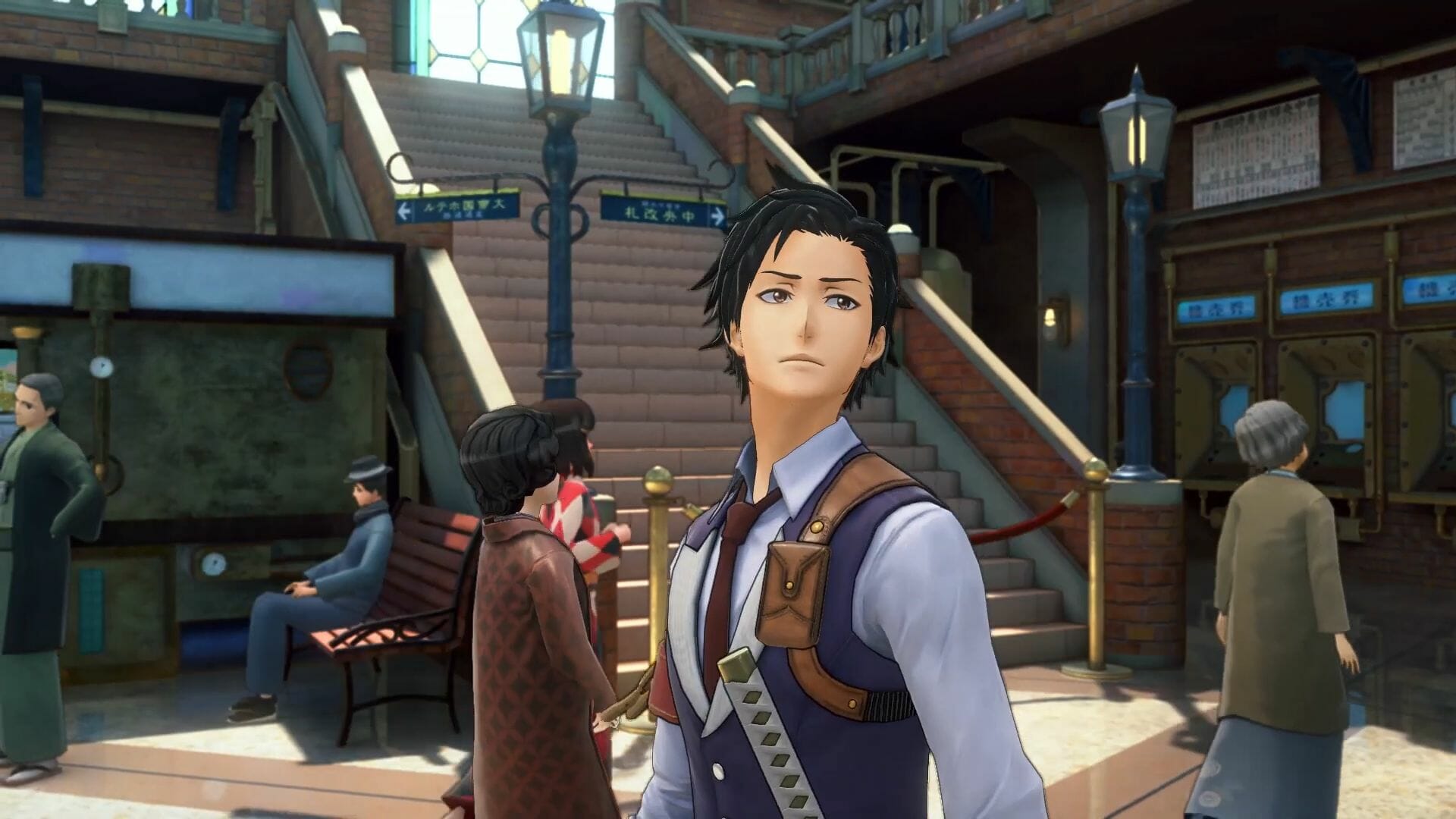 Project Sakura Wars was first revealed on April 14, 2018 at Sega Fes, and was originally tentatively slated to launch prior to March 31, 2019. On April 19, 2019, Sega Holdings President and CEO Haruki Satomi confirmed that the project will be "more than a game."
A western release was not confirmed until March 29, though Japanese Asian releases were confirmed to be in the works.
On March 27, all-female theater troupe OSK Revue announced that they will host a new Sakura Wars musical in Kyoto. The production which will be an operatic adaptation of 2001's Sakura Wars Kayou Show story The Sea God's Villa.
Sakura Wars is an original project by Sega CS2 R&D (later Overworks) and Red Entertainment. Ohji Hiroi (Moeyo Ken, Far East of Eden), Satoru Akahori (Saber Marionette J, Martian Successor Nadesico), and Kosuke Fujishima (Ah! My Goddess, You're Under Arrest!) are listed as the original creators of the franchise.
The first title appeared on the Sega Saturn in 1996. The initial entry, while released only in Japan at the time, was estimated to have a 200,000 lifetime sales goal. The title sold 205,270 units in its opening week, which was roughly 57% of the launch shipment. At the time, the title was seen as having the largest debut for a Sega title to date. It would go on to move 359,485 copies throughout the Saturn's lifespan.
Since then, the title has gone on to spawn:
Five main-line titles
Fifteen spin-off games
An anime TV series by Madhouse
Five anime OVA series
Seven manga and light novel adaptations
Sixteen high-profile live stage shows
The final main-line title in the series, Sakura Wars V: So Long, My Love was released in North America by NIS America. The title is available on Sony's PlayStation 2, as well as Nintendo Wii console.
Sources: YouTube (Sega), Twitter (SEGA_OFFICIAL), Sakura Wars Website