Earlier today, publisher GKIDS announced that Promare will hit theaters in North America this September. GKIDS will partner with Fathom Events to host a two-day run for the film on September 17 and 19.
In addition, the publisher started streaming an English-subtitled promo for the picture, which you can check out below.
Promare hit Japanese theaters on May 24.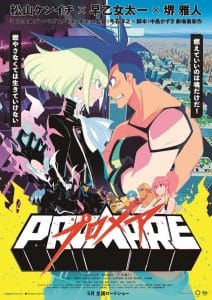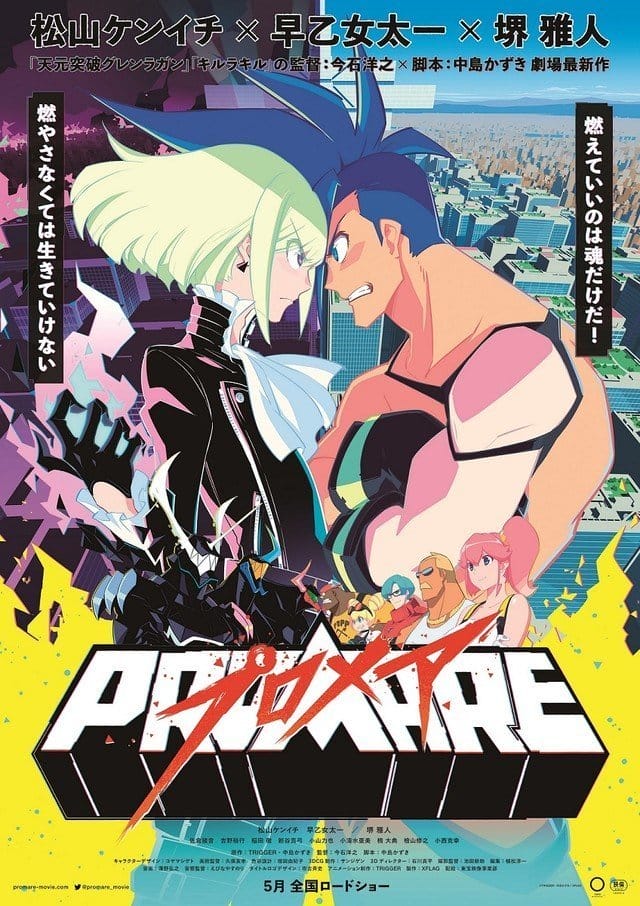 Hiroyuki Imaishi (Tengen Toppa Gurren Lagann, Kill la Kill) directed the project, with Shigeto Koyama (Heroman) providing character designs. Kazuki Nakashima (Tengen Toppa Gurren Lagann, Kill la Kill) wrote the screenplay.
The film stars the following:
Galo Thymos: Kenichi Matsuyama
Lio Fotia: Taichi Saotome
Kray Foresight: Masato Sakai
Aina Ardebit: Ayane Sakura
Ellis Ardebit: Ami Koshimizu
Remi Puguna: Hiroyuki Yoshino
Lucia Fex: Mayumi Shintani
Ignis Ex: Rikiya Koyama
Vulcan Hastus: Taiten Kusonoki
Varys Truss: Tetsu Inada
Mace: Katsuyuki Konishi
Gera: Nobuyuki Hiyama
Vinny: Kendo Kobayashi
Deus:Arata Furuta
GKIDS describes Promare as:
The first feature-length film from the acclaimed studio TRIGGER, creators of the hit series KILL la KILL and Little Witch Academia, and director Hiroyuki Imaishi (GURREN LAGANN, KILL la KILL), Promare uses a bold cel-shaded visual style to tell a blistering action-adventure story, and is the spiritual successor to many of director Imaishi's former works.

Thirty years has passed since the appearance of Burnish, a race of flame-wielding mutant beings, who destroyed half of the world with fire. When a new group of aggressive mutants calling themselves "Mad Burnish" appears, the epic battle between Galo Thymos, a new member of the anti-Burnish rescue team "Burning Rescue," and Lio Fotia, the leader of "Mad Burnish" begins.
The project was first revealed at Anime Expo 2017, during the Trigger industry panel. At the time, it was noted that the project had been in the works for four years, and that the tone will be similar to both Gurren Lagann and Kill la Kill.
Source: Twitter (GKIDSFilms)