Editor's Note: The author of the Den of Geek article is an active poster on the official RoboTech.com forums, who writes under the handle "Rider Jetfire." The quotes from Kevin McKeever, Tommy Yune, and Frank Agrama have been deemed accurate; however, we have removed Den of Geek's fill-ins and editorializations from our citations.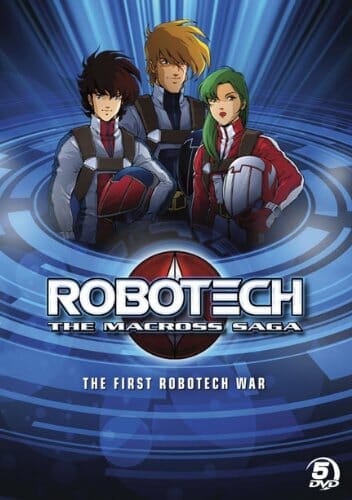 Earlier today, Harmony Gold hosted a panel at Anime Expo 2019. During the event, the publisher announced that they renewed their licenses with Tatsunoko for Macross, Southern Cross, and Genesis Climber Mospeada. A slide during the presentation notes that the licenses will remain in "full effect well into the future."
The publisher issued a press release, which states:
Harmony Gold USA, Inc. announced today that it has reached an agreement with the Japanese anime studio, Tatsunoko Productions, Co., to extend the worldwide, co-copyright ownership and exclusive management, excluding Japan, for its landmark anime series Robotech (including Macross, Southern Cross and Mospeada). This agreement was achieved after a lengthy negotiation and allows Harmony Gold to continue to exploit the animated Robotech franchise well into the future.
It should be noted that Harmony Gold's assertion of co-copyright ownership (per the press release) agreement extends solely to Robotech, which is not an anime title, but rather an American production that combines footage from three disparate anime properties. Big West and Studio Nue co-own the rights to the Macross characters and stories outside of Japan, as was found in a 2005 court case in Japan. Tatsunoko holds ownership over the original footage and international licensing rights for the original Super Dimension Fortress Macross anime.
In an interview with Den of Geek, Harmony Gold Chairman Frank Agrama notes that the company looks "forward to the next 35 years of working with Tatsunoko and world class business partners on Robotech."
Harmony Gold Vice President of Marketing Kevin McKeever stated that the new license is "an extension of all the current agreements,." which have been in-place since September 11, 1984.
McKeever notes that "When the arbitration ruling came down, "Harmony Gold and Tatsunoko started talking immediately about renewal."
Harmony Gold Vice President of Animation Tommy Yune added that Harmony Gold and Tatsunoko "wanted to figure this out because renewal was coming up […] This is something you don't want to do at the last minute. You want to give yourself time to do it right."
Yune explained that Harmony Gold is working jointly with Tatsunoko for future properties based on the IP, adding that "[f]or future product that we're working on, the IP is going to be jointly shared by both companies."
(Note: Yune is referring to the Robotech IP in his comments)
He adds that the license extension will allow Sony to "do what they want to do with the Robotech IP" with regards to their license for a live action film adaptation.
On August 23, 2017, the California Central District Court issued a ruling in court case Harmony Gold, USA, Inc. v. Tatsunoko Production Co., Ltd, which stated that "[Harmony Gold] has no permanent, exclusive, and irrevocable copyright and trademark rights in the Programs [Macross] as same shall belong to Respondent [Tatsunoko Production, Ltd.] on expiration of the term in 2021." The ruling added that "[Tatsunoko] shall have the right and option to disaffirm/cancel any existing licenses, assignments and/or other agreements extending beyond the term as may have been entered into by [Harmony Gold] with others granting any rights in and to the Programs."
Robotech is a 1984 cartoon series from Harmony Gold. The series combined footage from three disparate titles: Super Dimension Fortress Macross, Genesis Climber Mospeada, and Super Dimension Cavalry Southern Cross, to tell an original story.
Robotech's adaptation has no relation to entries in the Macross franchise that were produced after Super Dimension Fortress MACROSS. This includes (but is not limited to) Macross Delta (2016 – 2018) and Macross Frontier (2007 – 2009).
Sources: Den of Geek, Twitter (MetalSkinPanic)