Earlier today, Sentai Filmworks announced that they licensed four titles. The publisher will add the following to their catalog:
Kase-san And Morning Glories
Made In Abyss: Dawn of the Deep Soul
Food Wars! The Third Plate
Delinquent Hamsters
Sentai confirmed that they will produce an English dub for Food Wars!. The publisher also announced that they will give Made In Abyss: Dawn of the Deep Soul a theatrical run in early 2020.
Kase-san And Morning Glories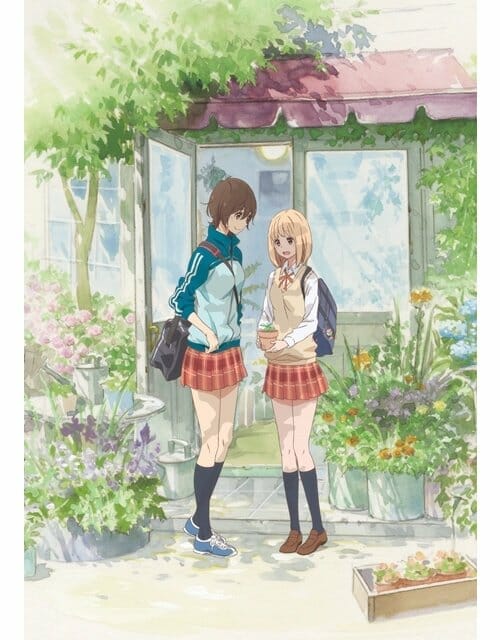 Kase-san and Morning Glories opened on June 9, 2018 at twenty Japanese theaters, including the Shinjuku Baltic 9 and Ikebukuro HUMAX Cinema.
Takuya Satō (Steins;Gate, Girls Beyond the Wasteland) directed the OVA at studio ZEXCS, with Kyuta Sakai providing character designs. rionos scored the show's soundtrack.
Minami Takahashi and Ayane Sakura performed opening theme song Asu e no Tobira (Door to Tomorrow).
Sentai describes the title as:
Shy, reserved Yui Yamada is a budding horticulturist who is responsible for caring for her high school's greenery. While tending to her campus' morning glories, Yamada has a chance encounter with the vivacious, sporty Tomoka Kase, star of the girl's track team. Yamada and Kase could not be more different and they have a lot to learn about one another, but as their friendship grows, their feelings begin to blossom into something more…
Made In Abyss: Dawn of the Deep Soul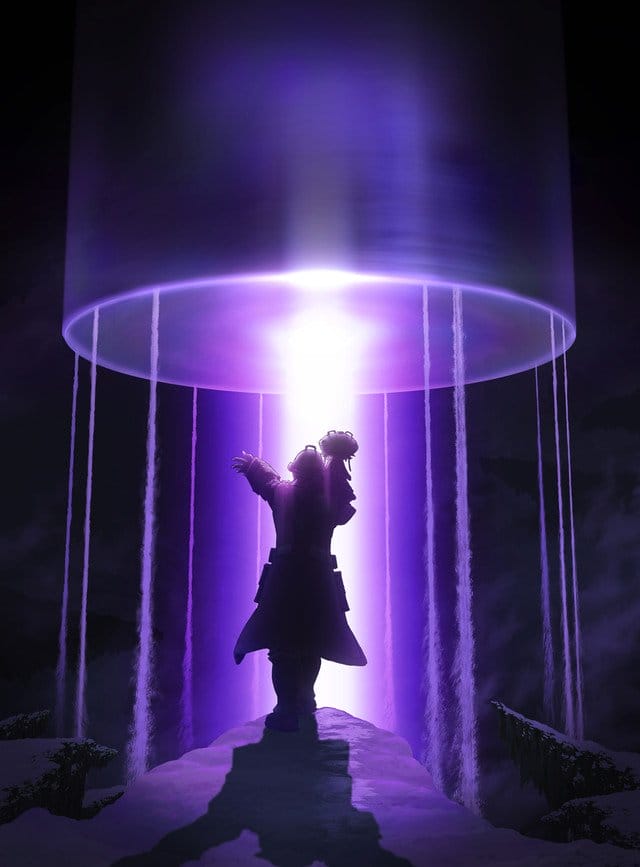 Made In Abyss: Dawn of the Deep Soul is a continuation of the Made In Abyss story. Masayuki Kojima (Monster, Black Bullet) will direct the feature at Kinema Citrus, while Hideyuki Kurata (Now and Then, Here and There, World God Only Knows) writes the script.
Sentai describes the feature as:
Dawn of the Deep Soul continues the epic adventure of plucky Riko and Reg who are joined by their new friend Nanachi. Together they descend into the Abyss' treacherous fifth layer, the Sea of Corpses, and encounter the mysterious Bondrewd, a legendary White Whistle whose shadow looms over Nanachi's troubled past. Bondrewd is ingratiatingly hospitable, but the brave adventurers know things are not always as they seem in the enigmatic Abyss…
Food Wars! The Third Plate
The Food Wars! anime adapts Yūto Tsukuda and Shun Saeki's manga of the same name. Yoshitomo Yonetani (Nurse Witch Komugi, Tiger & Bunny The Movie -The Rising-) directed the show's third season at J.C. Staff, while Tomoyuki Shitaya (Bakuman, Kiss×sis) providedscharacter designs. Shogo Yasukawa (Terraformars, Chivalry of a Failed Knight) was in charge of series composition for the project.
Sentai Filmworks describes the season as:
At the Moon Festival, Totsuki Academy's annual gourmet jubilee, students wage fierce culinary war as they try to out-earn their peers by selling the most of their chosen cuisine. Soma Yukihira, however, has his sights set on a grander prize: challenging the Elite Ten, who rule over the academy with iron fists. But Soma might have to put his grand ambitions on hold for the time being, because an insidious scheme to upset the balance of Totsuki Academy has begun to emerge from the shadows…