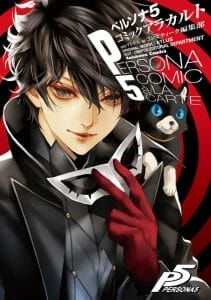 On July 12, Yen Press took to Twitter to announce that they had made an error during their Anime Expo announcements. The publisher revealed that they have not been granted the rights to Persona 5 Mementos Mission or Persona 5 a la Carte.
Both titles were announced for release in 2020 during the company's industry panel. The full statement is as follows:
We regret to say that due to an error on our part, the licenses for PERSONA 5 MEMENTOSU MISSION and PERSONA 5 A LA CARTE were mistakenly announced at Anime Expo.

To be clear, Yen Press has not been granted the rights to publish these titles in English. Our sincerest regrets for any confusion caused.
Source: Twitter (YenPress)