Earlier today, Toonami's official Facebook page announced that the block will air Fire Force. The series will start airing on July 27 at midnight.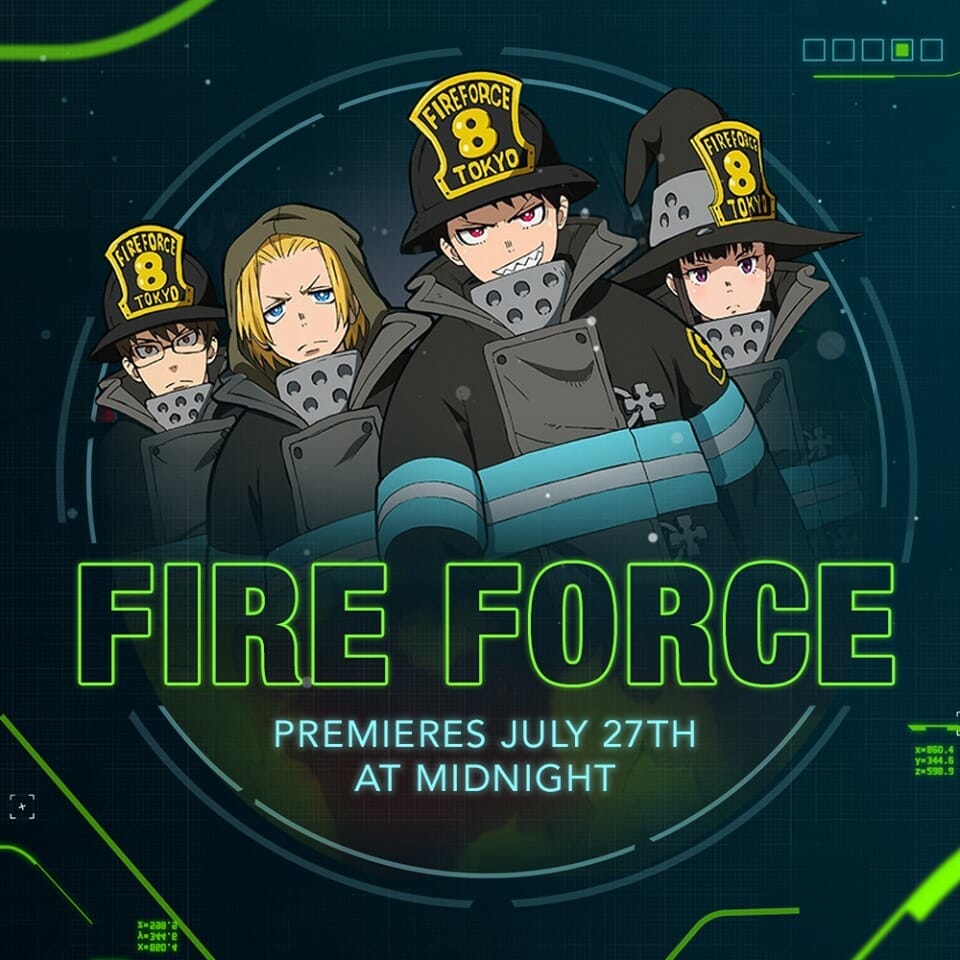 Fire Force began airing on Japanese TV on July 5.
Yuki Yase (Mekakucity Actors, Kubikiri Cycle: Aoiro Savant to Zaregoto Tsukai) is directing the series at David Production, with Hideyuki Morioka (Kizumonogatari, Sakura Wars TV) providing character designs. Yamato Haishima is in charge of series composition.
Crunchyroll is streaming Fire Force as part of their Summer 2019 simulcast lineup. They describe the series as:
Tokyo is burning, and citizens are mysteriously suffering from spontaneous human combustion all throughout the city! Responsible for snuffing out this inferno is the Fire Force, and Shinra is ready to join their fight. Now, as part of Company 8, he'll use his devil's footprints to help keep the city from turning to ash! But his past and a burning secret behind the scenes could set everything ablaze.
Source: Facebook (Toonami)