Earlier today, the official Saekano: How to Raise a Boring Girlfriend anime website updated with a new teaser trailer for upcoming sequel film Saenai Heroine no Sodate-kata fine. The two-minute teaser introduces the film's plot and major voice cast. Theme song Glory Days by Luna Haruna kicks in as a background track at the 1:30 mark.
【本予告映像 解禁!】#劇場版冴えカノ 最新映像となる本予告を公開しました!
メインキャラクター7人全員のボイスが初出し!

8月31日(土)より第4弾前売券が発売開始です!

特典:CloverWorks描き下ろし新キービジュアルを使用したクリアポスターファイルhttps://t.co/jUlhIOyyS2#冴えカノ pic.twitter.com/LgR0vy6DVk

— 劇場版『冴えない彼女の育てかた Fine』2019年10月26日公開???? (@saenai_heroine) August 29, 2019
Saenai Heroine no Sodate-kata fine hits Japanese theaters on October 26.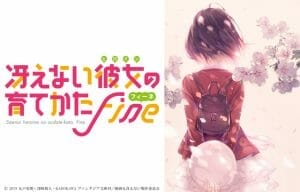 Akihisa Shibata will direct the project at CloverWorks, with Kanta Kamei (Bunny Drop, Dimension W) serving as chief director. Tomoaki Takase (Occultic;Nine, Fate/Grand Order: Zettai Majū Sensen Babylonia) will provide character designs, while Fumiaki Maruto (White Album 2, Phantom in the Twilight) writes the film's script.
The confirmed voice cast includes:
Megumi Katō: Kiyono Yasuno
Tomoya Aki: Yoshitsugu Matsuoka
Eriri Spencer Sawamura: Saori Ōnishi
Utaha Kasumigaoka: Ai Kayano
Michiru Hyōdō: Sayuri Yahagi
Izumi Hashima: Chinatsu Akasaki
Iori Hashima: Tetsuya Kakihara
All confirmed cast members are reprising their roles from the TV series.
Saenai Heroine no Sodate-kata fine will hit Japanese theaters in Fall 2019.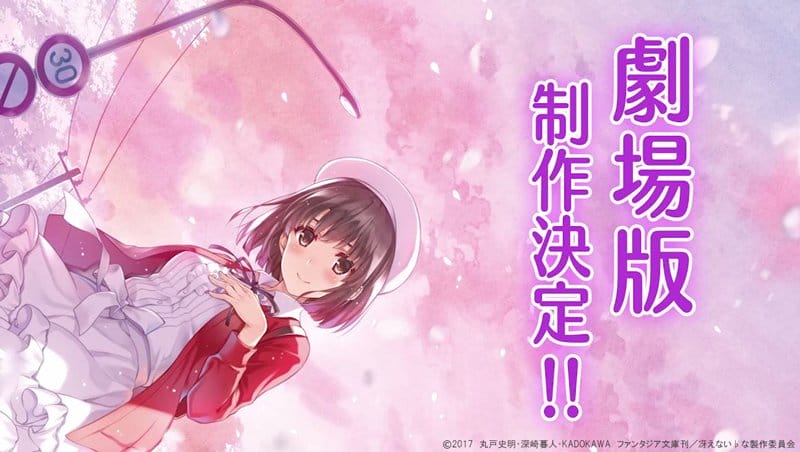 Saekano: How to Raise a Boring Girlfriend began airing in the Winter 2015 season on Fuji TV's Noitamina block. The Kanta Kamei (Bunny Drop, Dimension W) directed the project at A-1 Pictures, while Tomoaki Takase provided character designs. Fumiaki Maruto wrote the screenplay for the show.
Aniplex of America acquired the domestic rights to Saekano: How To Raise A Boring Girlfriend. They describe the show as:
One day, an otaku high school student Tomoya Aki has a fateful encounter with a girl amidst the beautiful cherry blossom trees. This meeting inspires Tomoya to design his very own "gal-game"(dating-simulation video game) featuring a heroine modeled after the girl he saw. In order to make his desire a reality, Tomoya must persuade a few eccentric "creators" such as the ace member of the art club, Eriri Spencer Sawamura and the school's top student, Utaha Kasumigaoka to join his development team. Meanwhile, Tomoya is shocked to learn that the girl he idolized as his muse for this whole project was none other than his boring classmate, Megumi Kato!

But, this doesn't dissuade Tomoya. He is determined to give Megumi a total make-over within his game and raise her to be the absolute girlfriend that every man desires…!
Source: Animate Times