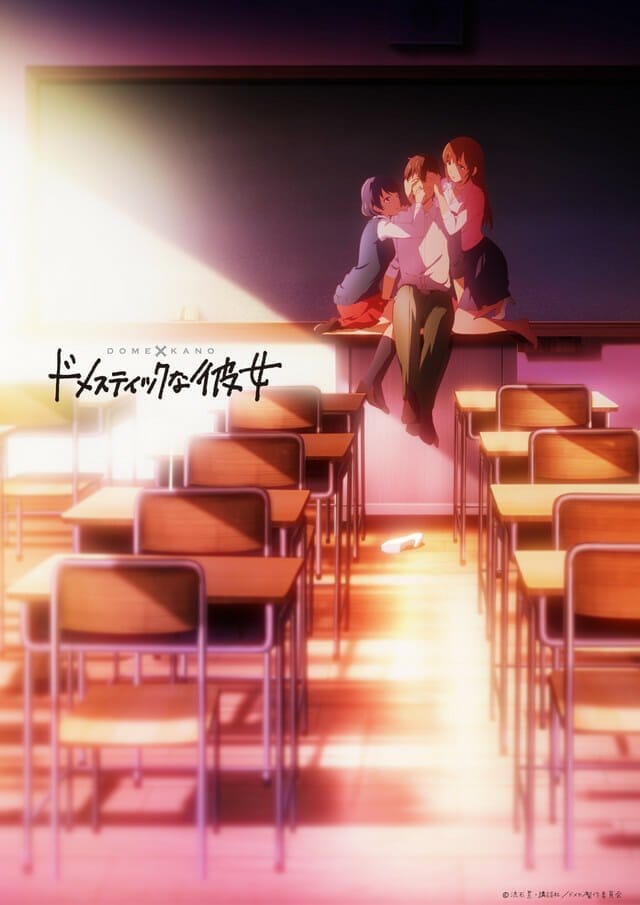 In a post to the official HiDive blog, the official dub cast for the 2019 TV anime adaptation of Kei Sasuga's manga series, Domestic Girlfriend, was revealed to be as follows:
Crew
Director – John Swasey
ADR Script – Holly Segarra
English Mix – Ricardo Contreras
Audio Engineer – Patrick Marrero
English Cast
Natsuo – Austin Tindle
Hina – Patricia Duran
Rui – Natalie Rial
Fumiya – Andrew Love
Akihito – Mark X Laskowski
Tsukiko – Carli Mosier
Momo – Hilary Haag
Mui – Luci Christian
Kiriya – David Wald
Masaki – John Gremillion
Rika / Youta / Yanase – Allison Sumrall
Mina / Ayano – Avery Smithhart
Yuya – Courtland Johnson
Kanae / Jun – Kira Vincent Davis
Kazushi – Mike Haimoto
Sanae – Taylor Fono
Marika – Christie Guidry
Shuu – Adam Gibbs
Young Natsuo – Bryson Baugus
Chika – Christina Kelly
Rie – Mai Le
Katsuragi / Shibata / Tsutaya – Scott Gibbs
Al – Blake Shepard
Also With:
Elizabeth Byrd
Mike Vance
Olivia Swasey
Along with the cast announcement, a trailer was uploaded which introduces the story and characters.
Shōta Ihata (Girlish Number) was tapped to direct the project at diomedea, with Naomi Ide (KanColle, Riddle Story of Devil) providing character designs. Tatsuya Takahashi (And you thought there is never a girl online?, Beatless) is in charge of series composition for the title.
Sentai Filmworks describes the series as:
Natsuo is a high school boy who is experiencing the crushing despair of unrequited love. To make matters worse, the person he is in love with is his teacher, Hina. In an attempt to lift his spirits, he attends a mixer where he meets a girl named Rui. The two sleep together, expecting never to see one another again, but fate has other plans. His life suddenly becomes more complicated when his father comes home and announces he has remarried a woman with two daughters whom Natsuo has met before: Hina and Rui!