Earlier today, Aniplex of America announced that they will host a theatrical premiere event for Fate/Grand Order Absolute Demonic Front: Babylonia. The screening will be held at Los Angeles' Aratani Theatre on September 29, at 4:00PM Pacific.
The event will begin with a showing of the "Episode 0" prologue episode. This will be immediately followed by episodes 1 and 2. Tickets will be priced at $12.50 when they go on sale on September 10, at noon Pacific. Customers will be able to purchase tickets via the Aratani Theatre's website.
Fate/Grand Order: Zettai Majū Sensen Babylonia Episode 0 is available via major digital distribution outlets in Japan. The series will begin airing on Japanese TV on October 5.
The main Fate/Grand Order: Zettai Majū Sensen Babylonia TV series will launch on October 5. The show will adapt the "Order VII: The Absolute Frontline in the War Against the Demonic Beasts: Babylonia" plotline from the smartphone game.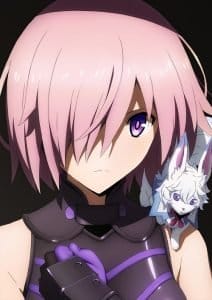 Toshifumi Akai will direct the project at CloverWorks, with Tomoaki Takase (Occultic;Nine, Saekano: How to Raise a Boring Girlfriend) providing character designs. The team of Keita Haga (Fate/stay night TV, Fate/Grand Order: First Order) and Ryo Kawasaki ) will score the soundtrack, while Takeshi Takeuchi (Fate anime franchise) serves as lead character designer.
The confirmed voice cast includes:
Gilgamesh: Tomokazu Seki
Enkidu: Yu Kobayashi
Mashu Kyrielight: Rie Takahashi
Fou: Ayako Kawasumi
Ishtar: Kana Ueda
Merlin: Takahashi Sakurai
Ana: Yuu Asakawa
Fate/Grand Order began its life as a smartphone game, which launched in Japan in July 2015. The series made its North American début two years later, on June 25, 2017. Since its release, the title has gone on to gross $982 million in revenues in 2017, making it the world's most profitable smartphone game.