Earlier today, Sega hosted their fourth live streaming event for Project Sakura Wars. During the show, three cast members were revealed, along with:
Battle gear for Anasatasia and Azami
Details on a new Combat Revue, as well as three characters
Two new trailers
We break the details down below.
Trailers
Two trailers were revealed: A story trailer and a gameplay trailer. A TV spot was also uploaded, which we've provided below.
Story Trailer
Gameplay Trailer
TV Spot
Cast
Three cast members were confirmed:
"Yasha": Chisa Yokoyama
Iris (Berlin Combat Revue): Nana Mizuki
Margaret (Berlin Combat Revue): Rie Kugimiya
Chisa Yokoyama played Sakura Shinguji in all previous entries of the Sakura Wars franchise and related media.
Yasha
Yasha is a mysterious figure who may have a connection to the Imperial Combat Revue's past. She wields a samurai sword not unlike the legendary Reiken-Arataka, and pilots a black mech known only as "Kugutsukihei Shinmetsu," ("Mechanized Soldier Shinmetsu") which is written with the kanji for "Divine" and "Destroy."
Berlin Combat Revue
Iris and Margaret are members the Berlin Combat Revue, who pilot Eisenjaegers, which are updated versions of the Eisenkleids, on the field of battle. Their character designs were crafted by Strike Witches creator Humikane Shimada.
Battle Gear
The battle costumes, as well as the Spiracle Armors for Anasatasia and Azami were both revealed. You can check these out below.
Project Sakura Wars will hit Japanese retailers on December 12. A standard and Limited Edition are both planned for the project. The Limited Edition will include a soundtrack CD and an artbook. The CD will feature more than sixty songs from the franchise's history, while the artbook will clock in at contain seventy-two pages of art from the series.
Early adopters will also receive a PS4 theme, though details on this have yet to be announced.
The project will be released worldwide in Spring 2020.
The confirmed voice cast includes:
Claris: Saori Hayami
Hatsuho Shinonome: Maaya Uchida
Seijūrō Kamiyama : Yōhei Azakami
Sakura Amamiya: Ayane Sakura
Azami Mochizuki: Hibiku Yamamura
Anastasia Palma: Ayaka Fukuhara
Sumire Kanzaki: Michie Tomizawa
Reiji Shiba: Tomikazu Sugita
Kaoru Rindou: Yui Ishikawa
Komachi Ooba: Ryoko Shiraishi
Yang Shaolong: Yuuichirou Umehara
Yui Huang: Sumire Uesaka
Arthur: Nobunaga Shimazaki
Lancelot: Manami Numakura
Bleach creator Tite Kubo is providing the original character designs, while Jiro Ishii (Nine Hours, Nine Persons, Nine Doors, Under the Dog) is in charge of the story structure. Series composer Kohei Tanaka (Sakura Wars franchise, One Piece, Mobile Fighter G Gundam) is scoring the game's soundtrack. Other staff members include:
Script: Takaaki Suzuki (Girls und Panzer, Strike Witches)
Setting and Scenario Summary: Takanobu Terada
Development Director: Tetsuya Ootsubo
Producer: Tetsu Kitano
Character Visual Setting: Masashi Kudou
Main Mechanical Designer: Mika Akitaka
Executive Producer: Haruki Satomi
Original Concept: Ohji Hiroi
Project Sakura Wars will be set twelve years after the events of Sakura Wars 5: So Long, My Love. In this new entry, the Combat Revues, which previously protected nations from evil while working incognito, are well known to all.
Indeed, the Great Combat Reveue World War is more of a global sporting event, in which the Combat Revues from across the globe gather in Japan's Imperial Capital to compete in a tournament. These disparate groups then compete to determine which country's kouma-crushing corps reigns supreme. By the time Project Sakura Wars begins, two such events have already taken place, and the nations are gathering in the Imperial capital for the third. What should be a peaceful event, though, suddenly takes a turn for the serious.
Sega's email communication describes the story as:
The stage is set in a romanticized version of 1940s Imperial Tokyo. 10 years ago, a cataclysm resulted in the devastating loss of the Imperial Combat Revue of Tokyo, the capital's global defense force operating out of the Imperial Theater. The theater has since fallen on hard times and risks closure. As captain of the new Tokyo revue, it's up to you to mend the hearts of your troops and restore the Imperial Theater back to its former glory!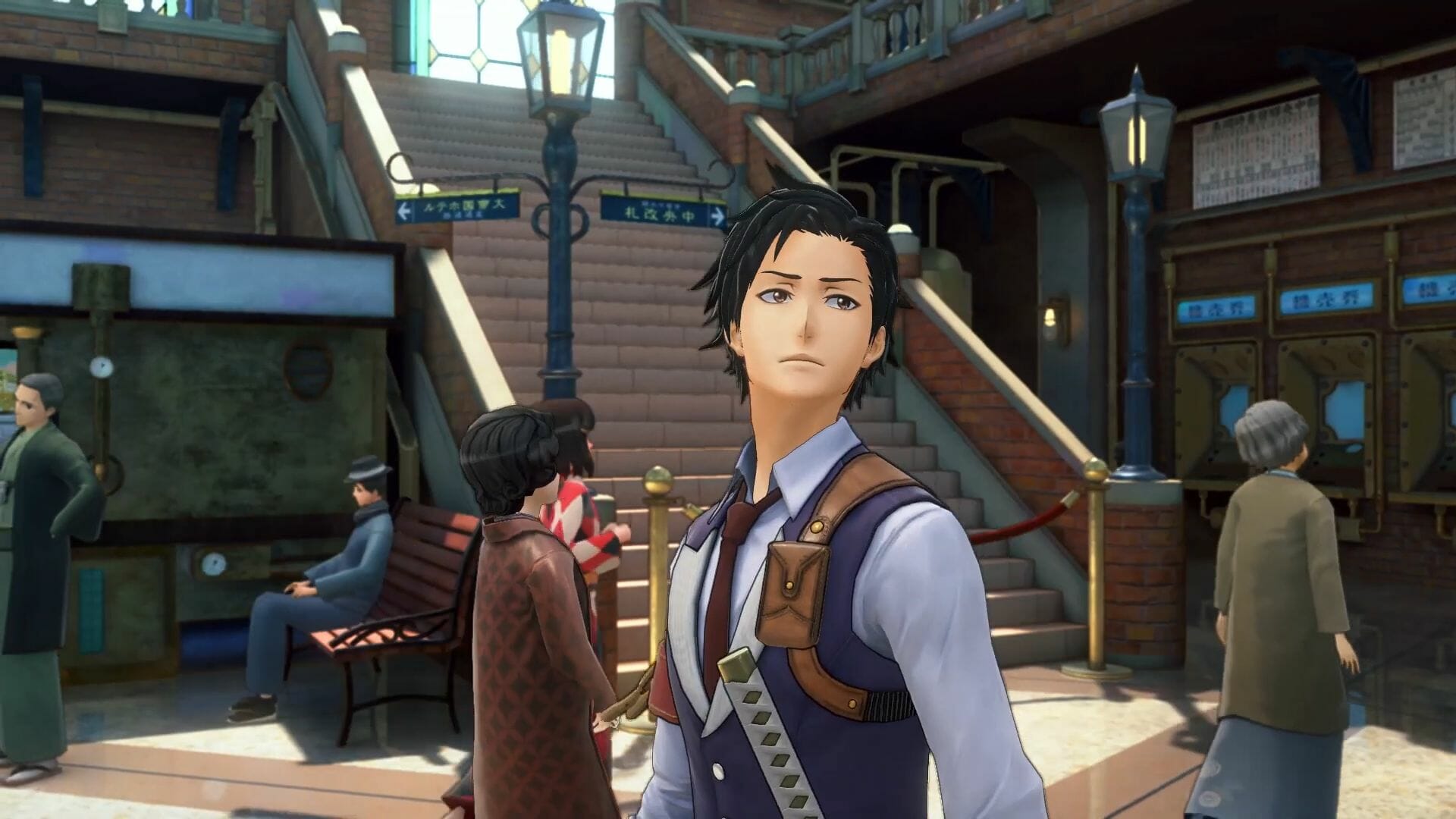 Project Sakura Wars was first revealed on April 14, 2018 at Sega Fes, and was originally tentatively slated to launch prior to March 31, 2019. On April 19, 2019, Sega Holdings President and CEO Haruki Satomi confirmed that the project will be "more than a game."
A western release was not confirmed until March 29, though Japanese Asian releases were confirmed to be in the works.
On March 27, all-female theater troupe OSK Revue announced that they will host a new Sakura Wars musical in Kyoto. The production which will be an operatic adaptation of 2001's Sakura Wars Kayou Show story The Sea God's Villa.
Sakura Wars is an original project by Sega CS2 R&D (later Overworks) and Red Entertainment. Ohji Hiroi (Moeyo Ken, Far East of Eden), Satoru Akahori (Saber Marionette J, Martian Successor Nadesico), and Kosuke Fujishima (Ah! My Goddess, You're Under Arrest!) are listed as the original creators of the franchise.
The first title appeared on the Sega Saturn in 1996. The initial entry, while released only in Japan at the time, was estimated to have a 200,000 lifetime sales goal. The title sold 205,270 units in its opening week, which was roughly 57% of the launch shipment. At the time, the title was seen as having the largest debut for a Sega title to date. It would go on to move 359,485 copies throughout the Saturn's lifespan.
Since then, the title has gone on to spawn:
Five main-line titles
Fifteen spin-off games
An anime TV series by Madhouse
Five anime OVA series
Seven manga and light novel adaptations
Sixteen high-profile live stage shows
The final main-line title in the series, Sakura Wars V: So Long, My Love was released in North America by NIS America. The title is available on Sony's PlayStation 2, as well as Nintendo Wii console.
Source: YouTube (Sega)
Thanks to Twitter user @AiddonValentine for the translations on Yasha and the Berlin Revue!
Update 9/12/2019: Corrected factual inaccuracy. The Berlin revue pilots Eisenjaegers, not Eisenkleids.