Earlier today, Crunchyroll announced that they will partner with Fathom Events to give KONOSUBA -God's blessing on this wonderful world!- Legend of Crimson a theatrical run. The film will be shown in more than 600 theaters across the United States as part of the publisher's Crunchyroll Movie Night initiative.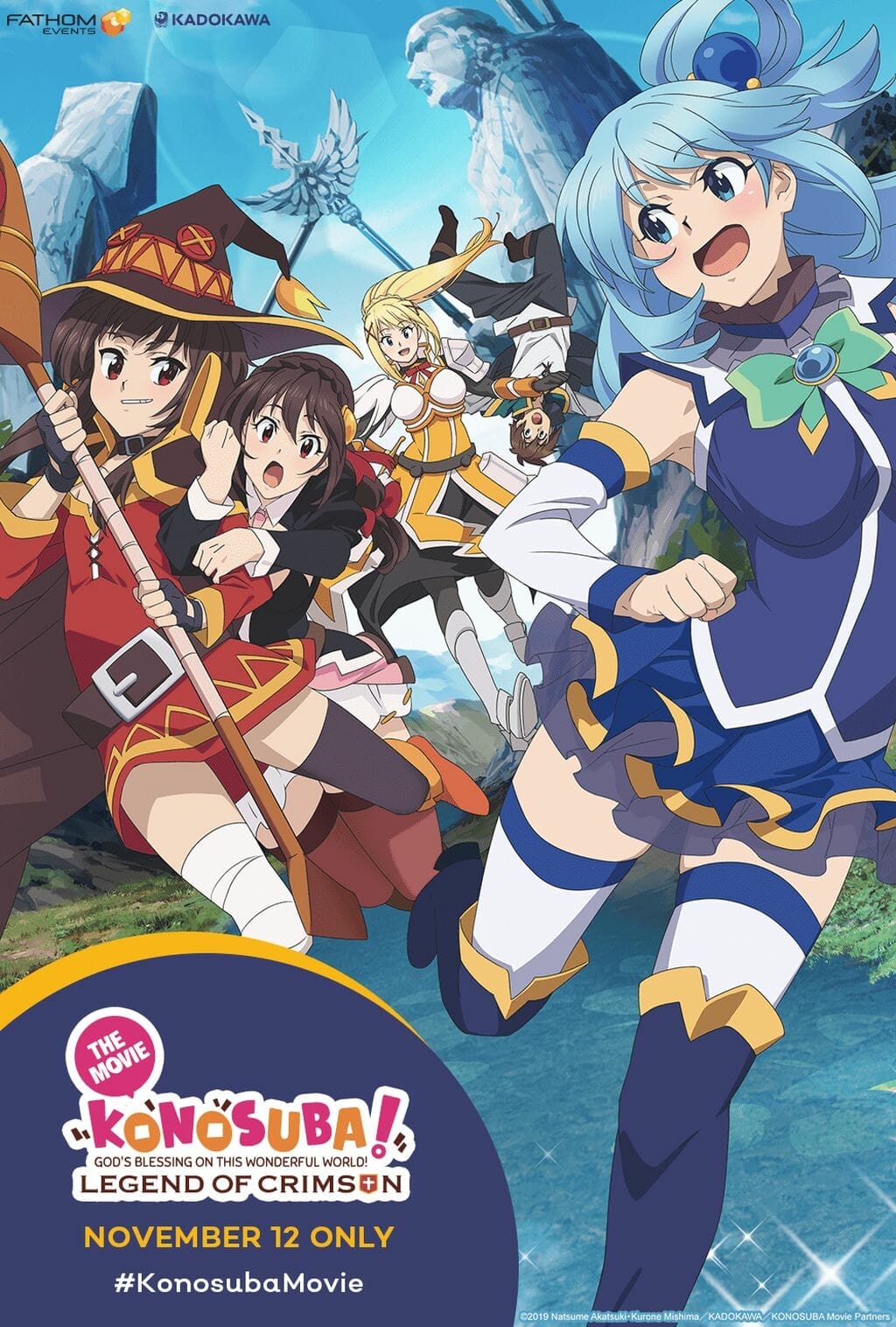 The feature is slated to open on November 12, at 7:00PM local time. The screening will also feature an exclusive interview with voice actors Jun Fukushima and Rie Takahashi. Tickets are on sale via Fathom Events' website.
Crunchyroll streamed a trailer for the film, which you can check out below:
Takaomi Kanasaki returned to direct KONOSUBA -God's blessing on this wonderful world!- Legend of Crimson at J.C. Staff, with Koichi Kikuta reprising their role as character designer. Makoto Uezu returned to write the film's script.
The film will stars the following:
Kazuma: Jun Fukushima
Aqua: Sora Amamiya
Megumin: Rie Takahashi
Darkness: Ai Kayano
Wiz: Yui Horie
Yunyun: Aki Toyosaki
Crunchyroll describes the film as:
"I want to have your babies, Kazuma!" This unexpected confession from Yunyun, a girl from Megumin's hometown of Crimson Demon village, triggers a series of events that has the party facing their greatest threat yet. Hilarity and adventure awaits in "KONOSUBA Legend of Crimson"!
In addition to the theatrical run, Crunchyroll is offering a capsule merchandise collection under their "Crunchyroll Loves" label and a limited Konosuba sticker pack on the Crunchyroll Digital Drops app. The merchandise, which includes a limited edition T-shirt will be available in early November via Crunchyroll's online store.