Earlier today, Sony Pictures Television announced that they are joining forces with Aniplex to consolidate three Sony-owned distribution companies into a single joint venture. Funimation (United States), Madman Anime Group (Australia), and Wakanim (France) will be consolidated into a single joint venture, which will be consolidated and operate under Funimation's umbrella.
The new venture, which will be led by Funimation general manager Colin Decker, will be tasked with acquiring anime properties that will be distributed via the three child entities. Through the venture, this new Funimation venture will operate in forty-nine countries, spanning ten languages. The organization will maintain roughly 300 employees across the globe, according to Decker.
According to Variety, the first title to be released under this arrangement will be Fate/Grand Order Absolute Demonic Front: Babylonia. The title will stream as a simulcast on FunimationNow, Wakanim, and Madman's AnimeLab service. The title will be served as an exclusive to these services for thirty days. Moreover, Funimation will maintain a one-year timed exclusive on the dubbed adaptation.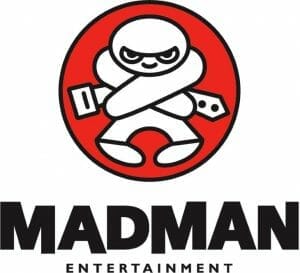 Prior to the joint venture, Funimation was owned by Sony Pictures Entertainment. Wakanim and Madman were properties owned by Sony Music Japan's Aniplex division.
Funimation was founded in 1994 by Gen Fukunaga. The publisher, which originally launched as an entity devoted to bringing Dragon Ball Z to North American retailers. In October 2017, Funimation was acquired by Sony Pictures TV, in a deal valued at $143 million. Colin Decker joined the organization on May 6, replacing Fukunaga as the company's general manager.
On May 29, Funimation announced that they acquired London-based anime distributor Manga Entertainment. Under the agreement, Funimation's UK home entertainment arm was absorbed into Manga, making the company the largest distributor of anime DVDs and Blu-Rays in the region.
Wakanim is a digital platform based in Tourcoing, France that's owned by Aniplex, Inc.
On February 6, Madman announced that they sold their anime division to Aniplex Inc. According to the publication, Aniplex purchased Madman Anime in a deal valued at $35 million AUD. The news came one year after news arose that that Madman saw Aniplex purchase a minority stake in the company. On November 15, 2017, Madman agreed to issue additional shares and provided a minority interest to the Japanese publisher.
Source: Variety