Earlier today, Sentai Filmworks announced that they acquired two new anime titles. The publisher added the following to their library:
Assassins Pride
Z/X Code Reunion
Sentai will stream both titles on select digital outlets, which will be followed by physical releases. Later in the day, HIDIVE announced that they will stream both titles.
Assassins Pride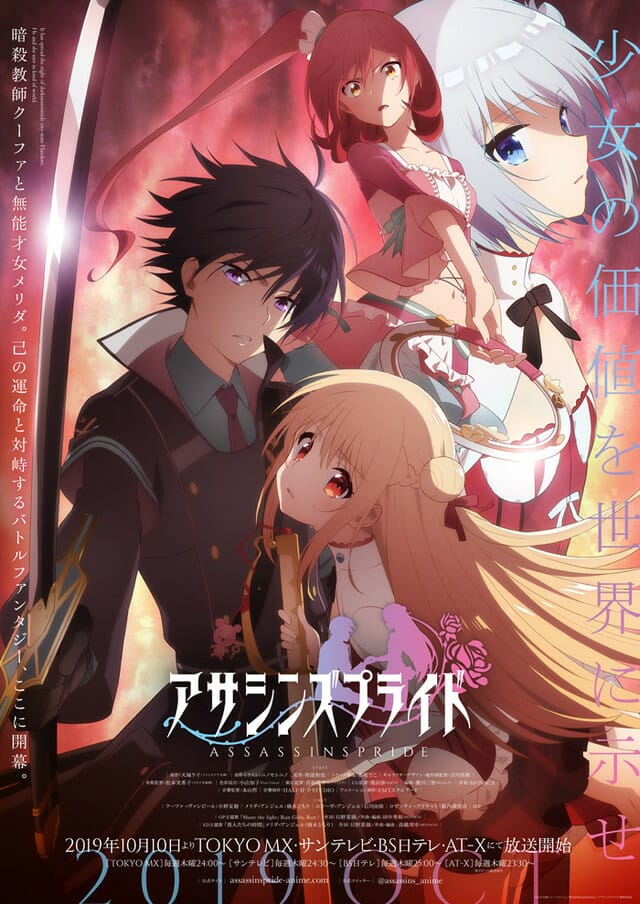 Sentai acquired the license to the title in all regions outside of Asia.
Kazuya Aiura is directing the title at EMT Squared, with Maho Yoshikawa (Yona of the Dawn, Amnesia) providing character designs. Deko Akao (Anonymous Noise, Do You Love Your Mom and Her Two-Hit Multi-Target Attacks?) is in charge of series composition.
The publisher describes the show as:
In a world where only nobles wield the sacred power of mana to wage war against the creatures of darkness, a curious absence of ability places young Merida in a precarious position. Under the guise of tutelage, Kufa, a ruthless assassin, is sent to assess Merida's abilities and determine if she is the true-born heir of the prestigious Angel family. If she does not measure up to her family's expectations, another, more ruthless plan will be set in motion…
Z/X Code Reunion
Sentai acquired the license for the title in North America, the United Kingdom, Ireland, Australia, New Zealand, South Africa, South America and Central America, Spain, and Portugal.
Yoshifumi Sueda (High School DxD Hero, Rail Wars!) is directing the show at Passione, with Seres (Noein – to your other self) providing character designs. Tatsuhiko Urahata (GATE, Hi Score Girl) is in charge of series composition.
Sentai describes the show as:
The series stars Yui Ogura as Azumi Kagamihara, Aya Uchida (Trinity Seven, Release the Spyce, RE-KAN!) as Rigel, Miyu Tomita (MADE IN ABYSS, Himouto! Umaru-chan, The Magnificent KOTOBUKI) as Yuni Tsukigata, Inori Minase (Is It Wrong to Try to Pick Up Girls in a Dungeon?, Girls' Last Tour, Love Lab) as Ena Soranokawa, Aina Suzuki (Akame ga Kill!, Love Live! Sunshine!!, Castle Town Dandelion) as Shuri Kijino and Maria Naganawa (Magic of Stella, Invaders of the Rokujyoma!?, Occultic;Nine) as Matoi Shinonome.
Sources: Sentai Filmworks (Press Release) [1] [2], Twitter (HIDIVEOfficial) [1] [2]