Earlier today, the official website for Shirobako The Movie (Gekijō-ban Shirobako) updated with a new visual and trailer, as well as a premiere date for the feature. The film will open in Japanese theaters on February 29, 2020.
We break the details down below.
Trailer
The 34-second promo gives a brief flyby of the main cast members, who seem to have finally found their niches in the adult world.
Key Visual
The image is a shot of an animator's table, looking down at a pencil sketch of Aoi Miyamori who's giving a thumbs-up. Miyamori's imaginary characters are helping with the drawing.
Tsutomu Mizushima (Shirobako, Girls und Panzer) will return to direct the project at P.A. Works, while Michiko Yokote (Cute High Earth Defense Club LOVE!, Shirobako) writes the screenplay. Kanami Sekiguchi (Sakura Quest, Charlotte) will provide character designs for the project.
Ponkan8 is drafting the original character designs, while Infinite produces. Other staffers include:
Art Directors: Tsukasa Kakizakai
Art Director: Yūsuke Takeda
Director of Photography: Yukiyo Kajiwara
Color Design: Katsue Inoue
3D Director: Motonari Ichikawa
Special Effects: Chie Katō
Editing: Ayumu Takahashi
Music: Shiroh Hamaguchi
Music Production: Imagine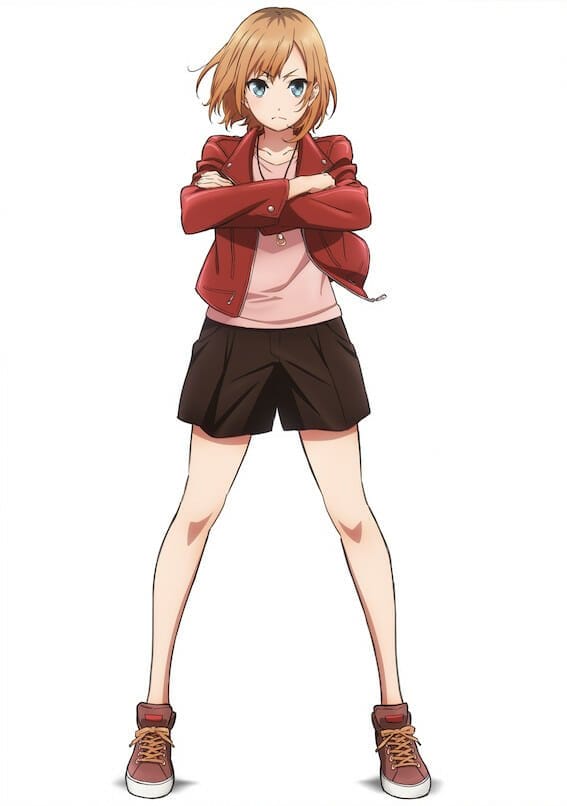 The confirmed voice cast includes:
Aoi Miyamori: Juri Kimura
Ema Yasuhara: Haruka Yoshimura
Shizuka Sakaki: Haruka Chisuga
Misa Tōdō: Asami Takano
Midori Imai: Hitomi Ohwada
Yutaka Honda: Shūya Nishiji
Tatsuya Ochiai: Yoshitsugu Matsuoka
Erika Yano: Yuri Yamaoka
Tarō Takanashi: Hiroyuki Yoshino
Rinko Ogasawara: Ai Kayano
Hayabusa Watanabe: Masaya Matsukaze
Yuka Okitsu: Mai Nakahara
All confirmed cast members are reprising their roles from the TV series.
Shirobako is an original project from studio P.A. Works, which first aired in the Fall 2014 broadcast season. Tsutomu Mizushima (Genshiken, Prison School) directed the show at P.A. Works, with Noriko Morishima (Cat Planet Cuties, Super Seisyun Brothers) providing character designs. Michiko Yokote (Genshiken, ReLIFE) was in charge of series composition for the title.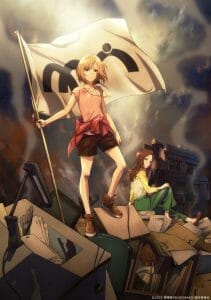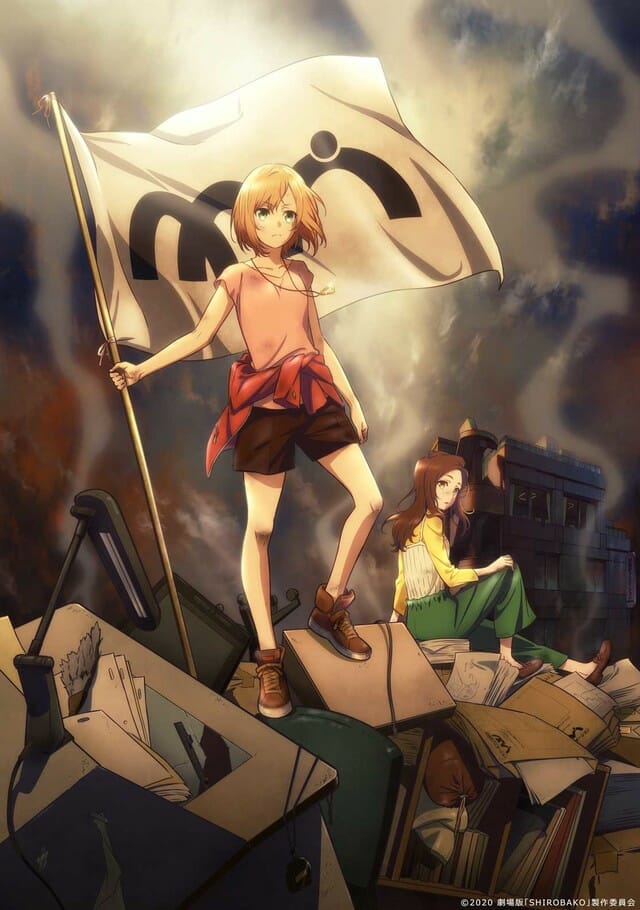 In January, the title saw new animation produced for a commercial for DoCoMo's d Anime Store. The TV spot is the first new material produced for Shirobako since the show signed off in 2015.
Sentai Filmworks currently holds the domestic rights to the Shirobako anime. They describe the series as:
After making an animated film together in high school, Aoi and her friends Shizuka, Ema, Misa, and Midori made a promise to each other: to all get jobs in the anime industry and someday work together again.

Two years later, Aoi is learning that working as a production assistant at a small animation studio is far more demanding than she ever imagined, and Shizuka's aspiring career as a voice actor involves more time waiting tables than recording.

Meanwhile, Ema's slowly making a name for herself as a key animator, Misa's moved from 2D to 3D and now works in computer graphics, and screenwriting hopeful Midori is lagging furthest behind, still looking for her first big break. But are they ready to give up on their dreams just yet? No way! Because while anime may come from inspiration, in the end it's the ones who're willing to put in the perspiration that make their dreams real in Shirobako!
Source: Animate Times