Earlier today, BanG Dream! fans flocked to the second day of the "Rausch und/and Craziness" concert event. During the show, it was announced that the BanG Dream! anime's third season will start airing on January 23. The season's official website also updated with a five-minute trailer, which you can check out below.
Most recently, feature film BanG Dream! FILM LIVE opened in Japanese theaters on September 13.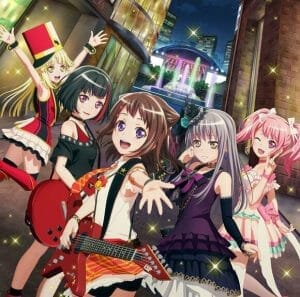 Koudai Kakimoto (Cyborg 009 Call of Justice, Katana Maidens: Toji no Miko) will directed the project at SANZIGEN Animation Studio, with Kazuyuki Ueda (Hello! Kinmoza, Hinako Note) providing character designs. Yuniko Ayana (BanG Dream!, Hello! Kinmoza) was in charge of series composition for the project.
The most recent series, BanG Dream! 2nd Season, aired in the Winter 2019 broadcast season. Sentai Filmworks currently holds the rights to both this series, as well as the first season, which aired in Winter 2017. They describe the title as:
When she was a child, Kasumi Toyama (played by Poppin' Party's lead singer, Aimi) felt a heart-pounding thrill every time she gazed at the stars, and she's been looking without success for something that could inspire the same feeling ever since. One day, she comes across a star-shaped guitar in a rundown pawnshop and, for the first time, discovers the thrill she's been searching for. Kasumi becomes determined to form an all-girl band, and her search leads her to four like-minded souls: Saya, Arisa, Rimi, and Tae (all brought to life by the members of Poppin' Party). Does this band have what it takes to make their dreams of stardom come true?