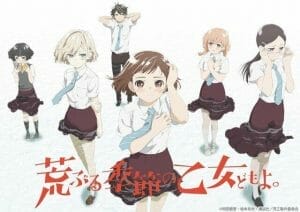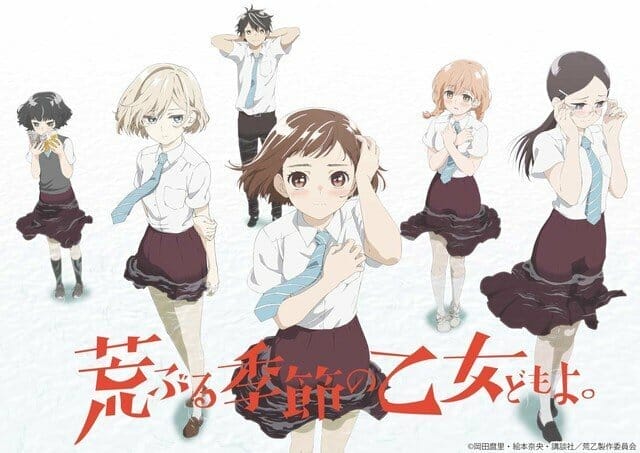 Earlier today, Sentai Filmworks unveiled the full English dub cast for O Maidens in Your Savage Season. The series will star the following:
Kazusa: Brittney Karbowski
Momoko: Juliet Simmons
Sonezaki: Avery Smithhart
Niina: Natalie Rial
Hongo: Elissa Cuellar
Izumi: Blake Jackson
Yamagishi: Gareth West
Amagi: Gabriel Regojo
Mr. Saegusa: Wesley Whitson
Sugimoto: Leraldo Anzaldua
Jujo: Alicia Beard
Asada: Chaney Moore
Takeyama: Cat Thomas
Fujimoto: Maggie Flecknoe
Kayama: Christina Kelly
Tomita: Shelby Blocker
Kazusa's Mom: Joanne Bonasso
Kazusa's Dad: Kyle Colby Jones
Izumi's Mom: Allison Sumrall
Izumi's Dad: John Swasey
Principal: Jay Hickman
Vice Principal: Mark Mendelsohn
Editor: Tyler Galindo
Additional Voices:Adam Gibbs
Additional Voices:Monica Rial
Additional Voices:Kiba Walker
Additional Voices:Mike Haimoto
Additional Voices:Christine Auten
Additional Voices:Rachel Landon
Additional Voices:Margaret McDonald
Additional Voices:Suzie Yueng
Kyle Colby Jones and Christine Auten will direct the adaptation, which features scripts by Holly Segarra and Kyle Colby Jones. David Lascoe is working as audio engineer for the project, while Bryan Leach handles mixing and sound design.
O Maidens In Your Savage Season aired in the Summer 2019 broadcast season.
Masahiro Ando (Snow White with the Red Hair, Sword of the Stranger) co-directed the series with Takurō Tsukada at Lay-duce, with Kaori Ishii providing character designs. Creator Mari Okada (Maquia: When the Promised Flower Blooms, Mobile Suit Gundam: Iron-Blooded Orphans) was in charge of series composition.
Sentai describes the series as:
When the girls in the literature club ask themselves, "What do you want to do before you die?" one of them gives a most surprising response. Now they're all preoccupied (for better or for worse) by their friend's unexpected answer! Soon each of these very different young women find themselves propelled along the uncertain road to adulthood, their emotional journeys taking them down paths as surprising as their friend's unconventional wish. Poignant, painful and awkward in turns, O Maidens in Your Savage Season chronicles with humor and with grace the universal rites of passage so endemic to growing up.
Source: Sentai Filmworks