Over the weekend, Anime Boston announced that voice actor and director Jād Saxton will attend this year's convention as a guest of honor. On March 9, the convention announced that Lauren Landa and Greg Ayres will also be guests at this year's event. The three join twelve previously confirmed guests:
Michelle Ruff
Maile Flanagan
GIRLFRIEND
m-flo
Brittany Lauda
Matt Shipman
Zach Aguilar
Abby Trott
Hiroyuki Imaishi
Hiromi Wakabayashi
Shigeto Koyama
Minami Takahashi
Ray Chase
Robbie Daymond
Max Mittelman
Jād Saxton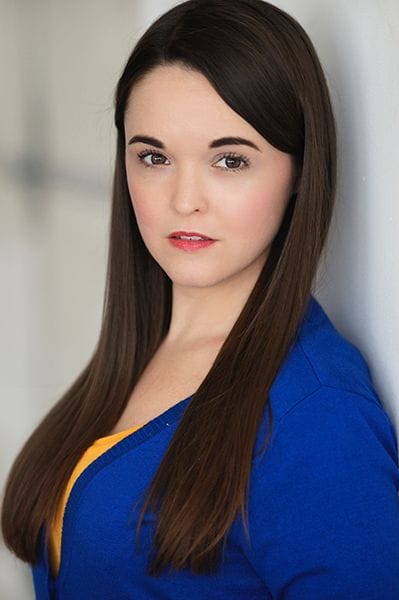 Jād Saxton has been active in the anime industry since 2008, when she made her debut as Masako Hara in Ghost Hunt. To date, Saxton has voiced more than two hundred roles, including:
Eve Genoard (Baccano!)
Komoe Tsukiyomi (A Certain Magical Index)
Ruruka Ando (Danganronpa 3)
Carla (Fairy Tail)
Kotatsu Tamaki (Fire Force)
Megumi Tadokoro (Food Wars!)
Koneko Tojo (High School DxD)
Chika Takami (Love Live! Sunshine!!)
Itsuka Kendo (My Hero Academia)
Faris Nyannyan (Steins;Gate)
Lakyus Alvein Dale Aindra (Overlord)
In addition to voice work, Saxton is an ADR director, who has directed numerous notable titles, including Nichijou – My Ordinary Life and Zombie Land Saga.
Lauren Landa
Lauren Landa has been active in the entertainment industry since 2007. Since her debut, Landa has voiced more than one hundred roles in anime and video games, including:
Kasumi (Dead or Alive)
Litchi Faye-Ling (BlazBlue)
Robin (Fire Emblem)
Annie Leonhardt (Attack on Titan)
Siduri (Fate/Grand Order -Absolute Demonic Front: Babylonia-)
Kyoko Sakura (Puella Magi Madoka Magica)
Sailor Neptune (Sailor Moon)
Greg Ayres
Greg Ayres has been active in the anime industry since 2002, when he voiced Mikhail and Captain in Steel Angel Kurumi. The veteran actor's gone on lend his voice to over 200 roles, including numerous fan favorites. His most popular credits include:
Ayato Naoi (Angel Beats!)
Ganta Igarashi (Deadman Wonderland)
Kaoru Hitachiin (Ouran High School Host Club)
MonoKuma (Danganronpa)
Nagisa Haruki (Free! Eternal Summer)
Negi Springfield (Negima!)
Son Goku (Saiyuki)
Yukio "Koyuki" Tanaka (Beck: Mongolian Chop Squad)
Anime Boston 2020 will be held from April 10 – 12, at the Hynes Convention Center.
Source: Anime Boston (Press Release)