Note: In compliance with our posted Statement of Ethics, we would like to disclose that this article was written with the aid of an advance copy, provided by Sega of America. 
Though I've spoken at length about Sakura Wars' (2019) Japanese version, I was fortunate enough to be able to spend some real hands-on time with Sega's English version of the game, which ships to retailers on April 28. 
Preview was written using version 1.0 of the game, which does not include features included in the v1.01 patch that was deployed on March 18 for the Japanese version of the game. Screenshots were published in accordance with Sega's posted policies.
---
In a fortnight, the doors to the Great Imperial Theater will open anew. For some, this will be a homecoming celebration, marked by warm welcomes and tearful reunions alike. For others, the game is a doorway to a new world filled with psychic song girls and steam-powered super robots.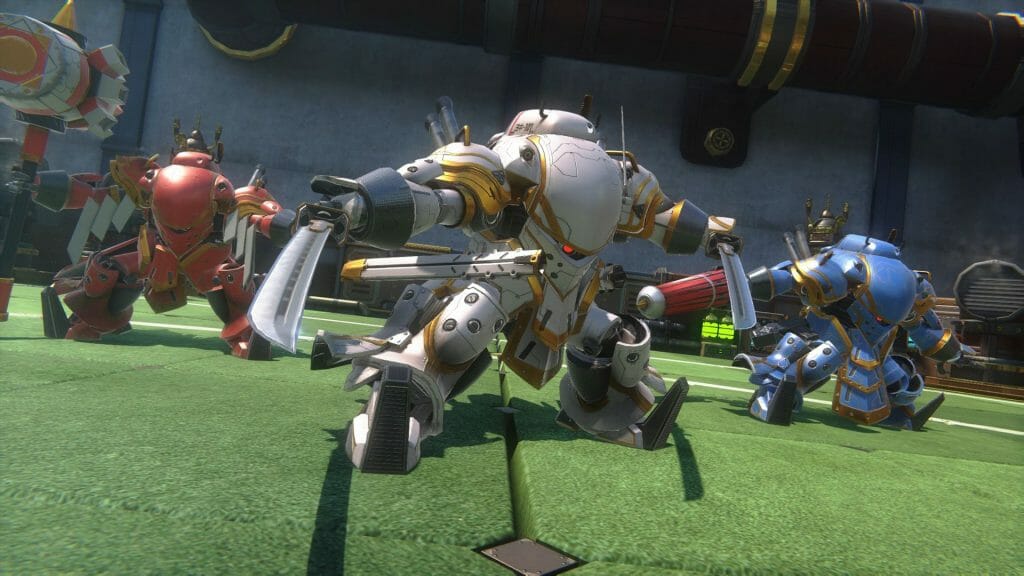 Adventure mode sees the player step pensively into the shoes of Seijuro Kamiyama, the newest head of the Imperial Combat Revue's Flower Division. They're tasked with becoming the best captain possible, as they chat up every colorful character that seems to live in Tokyo. Comrades, customers, and even rivals have their own stories to tell, and it's up to the player to find every last one of them.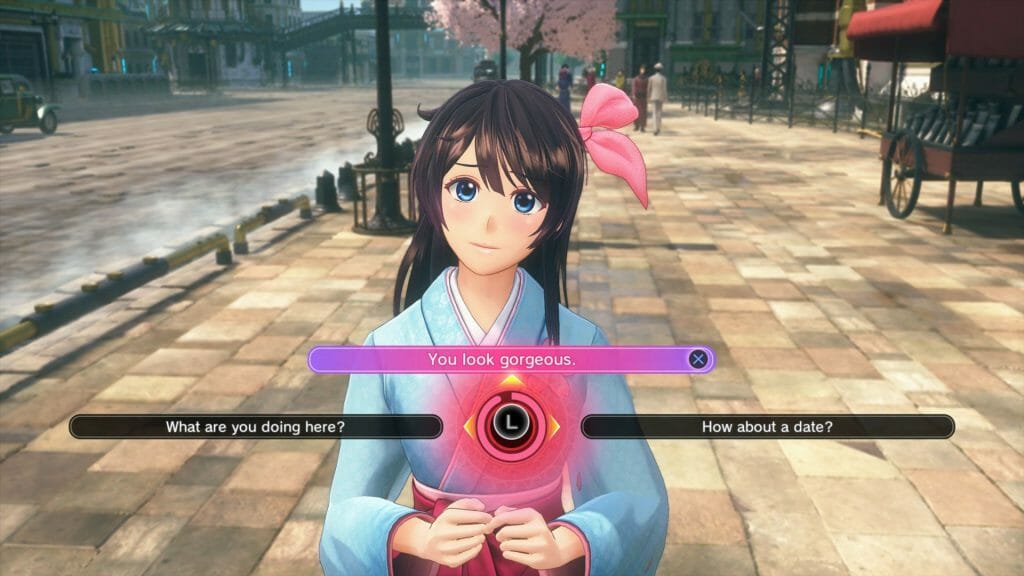 To do so, players are equipped with the Live Interactive Picture System (LIPS, for short), which presents each choice as a timed reaction. The actions the player takes have a direct impact, both on the world around them, and on their comrades when push comes to shove and battle becomes inevitable. As a comrade's trust in the player grows, so too does their ability on the field of combat. Their stats increase, and they're able to dish out more damage to demonic foes.
It's a system that holds up well, even twenty-four years after the first installment made its debut. The experience is greatly helped by Sakura Wars (2019)'s cast, whose larger-than-life presence jumps off the screen and into the player's heart. Players like the tough-talking Hatsuho and the bookish Claris play off each other brilliantly, trading jabs and jokes, chewing the scenery on more than a few occasions. Itsuki, the über fangirl, lights up a room with her infectious adoration for the Flower Division. Reiji, the mechanic, never passes up a moment to press Seijuro's buttons.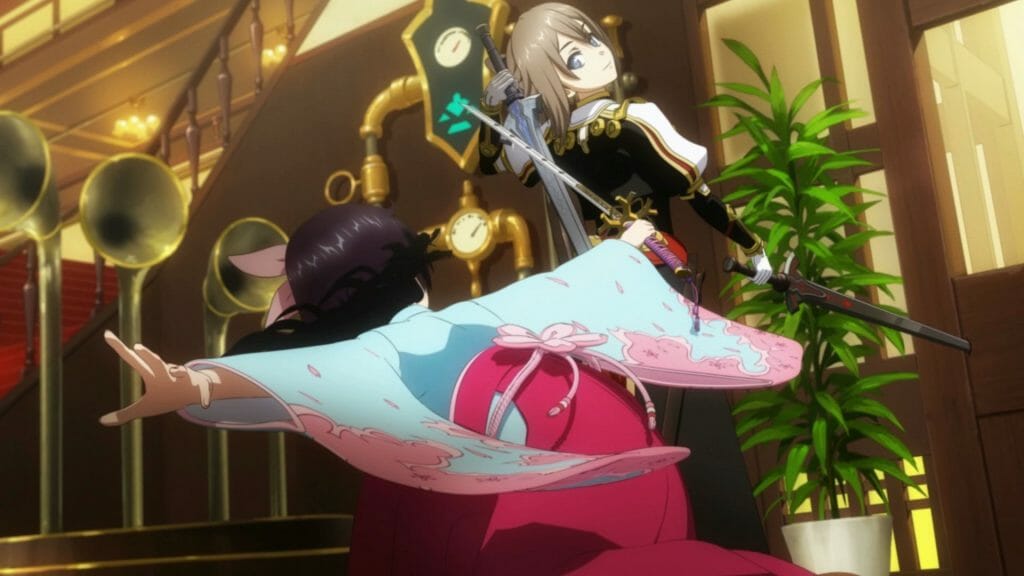 Battle mode, meanwhile, sees players hop into the cockpit of robotic suits to fight the demonic Kouma. In Sakura Wars (2019), these segments are fast-paced, action-heavy battles, where players must face down wave after wave of encroaching beast. Monsters of all stripes — pot-bellied robots, abominations that would give sci-fi geeks Alien flashbacks, and more — all await our heroes, each presenting their own dangers as players traverse ever-more treacherous terrain.
The controls are responsive, and battles generally feel good to play, as each showdown falls into a flow of combat. Dodging and countering quickly become second nature, and the slow-motion counterattacks are immensely satisfying.
In a time that feels like a lifetime ago, the Imperial Combat Revue opened doors to a world that I wanted nothing more than to make for myself. A world that ran on the songs of hope, and dances to the beat that cast negativity to the depths of the beyond were the stuff of my wildest hopes and dreams. But, truth is, I'm not psychic. I don't have a robot, and I can't even carry a tune. The truth is, I'm a fighter. Every day, even now, I'll step forward to do battle against apathy and boredom, while I pull everyone else along.