Hey skin bags, it's me, your favorite news girl who's decided to be a nice person and cover her boss's butt yet again. Look, sooner or later, I'm going to start asking for a raise or something, but that's not today.
What is important is that Crunchyroll revealed new details for the upcoming anime The God of High School. The publisher showed off a trailer, which introduces the main cast, and new details on the show's characters.
Trailer
Characters
Crunchyroll detailed three characters: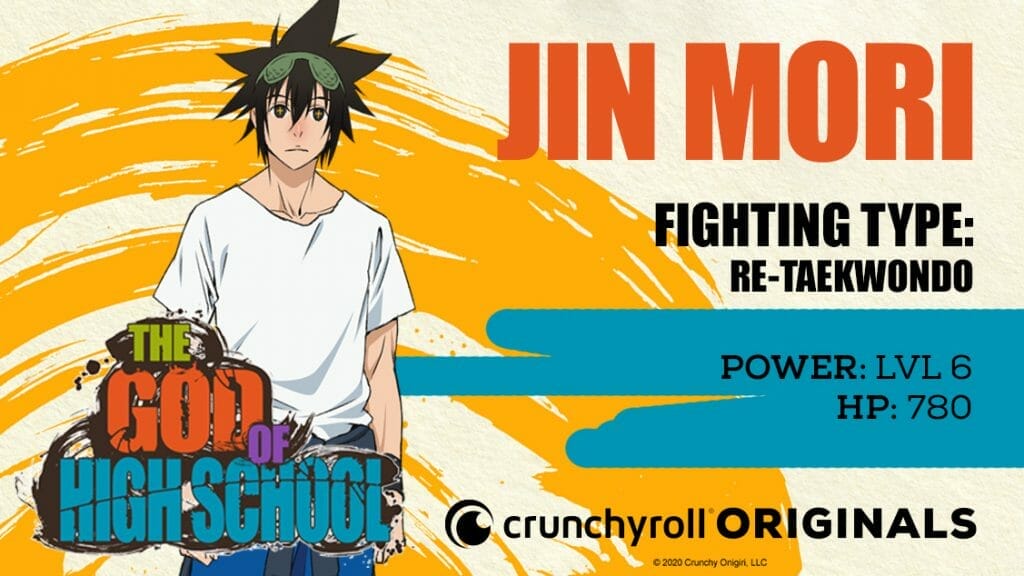 Jin Mori: A 16-year-old master of renewal taekwondo, which he learned from his grandfather. He's nearly undefeatable due to his skills, with an undefeated record of 299 wins and 2 draws and aims to be the very best fighter in the world. He enters the God of High School tournament after suffering his first defeat ever against tournament judge Judge R.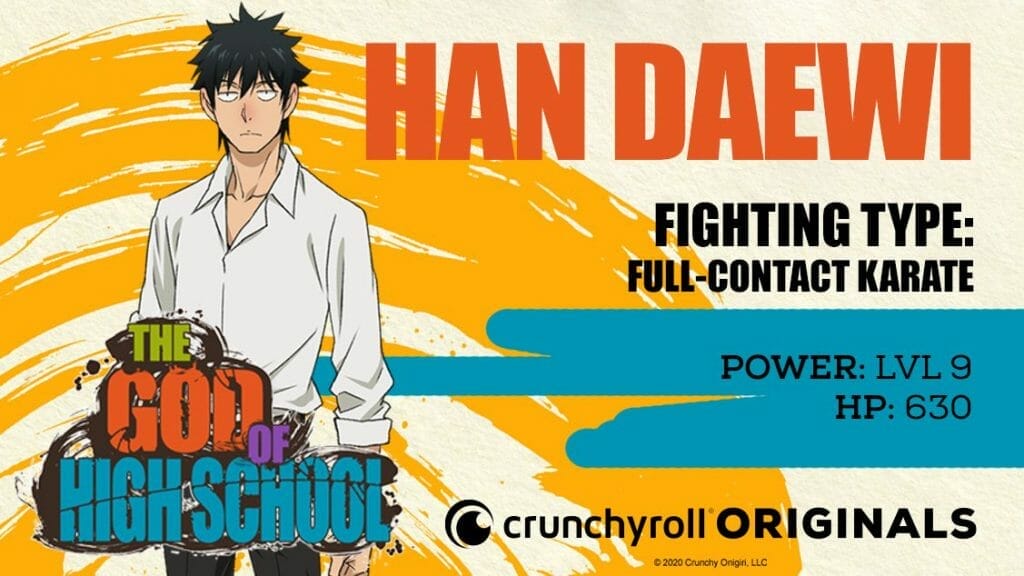 Han Daewi: Half of the "Mad Cows" duo that controlled South Korea's Gangnam region. Lately, though, he's been working part-time jobs to help pay medical bills for his partner in crime Woo Seung-Tae. Seung-Tae fell ill with an incurable disease, and Daewi's jobs just aren't enough to pay the costs. He enters the God of High School tournament after learning that a victory could be enough to save his friend.
Yoo Mira: She's the 25th Master of the Moon Light Sword Style, who's been training since childhood. Though she appears to be a frail high school student, she's really a skilled combatant. She enters the God of High School Tourament to find a lover who fits her type: strong, tough, and able to help revive her family's sword fighting style.
Crunchyroll showed off a visual for Park Mujin:
God of High School airs in July. Seong Ho Park is directing the show, which adapts Yongje Park's manhwa of the same name, at MAPPA. Crunchyroll describes it as:
This action-packed series follows a high schooler and his friends as they compete in an epic tournament, borrowing power directly from the gods and uncovering a mysterious organization along the way… With the promise of their heart's deepest desires, motivating their tournament victory.
So, yeah. Go nuts. Engage your consumption receptors, or whatever you have.
Source: Crunchyroll (Email Communication)