On June 11, Sega took to Twitter to announce that their thirteenth Sakura Wars (2019) streaming event will be held on June 19, at 20:00 JST (3/30/2020 at 7:00 AM EDT / 4:00 AM PDT). The 90-minute event, which is being promoted as the "Anime Finale Special," will focus on anime adaptation Sakura Wars (2019): the Animation." Series composer Kohei Tanaka and actor Kenji Akabane, who plays Valery Kaminski, will appear as guest hosts.
Sakura Wars (2019) The Animation began airing on April 3.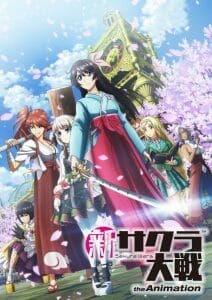 Manabu Ono (Sword Art Online: Alicization, Horizon in the Middle of Nowhere) is directing the project at Sanzigen and co-writing the scripts with Tatsuhiko Urahata (Hi-Score Girl, GATE). Sakura Wars composer Kōhei Tanaka is scoring the soundtrack. Ohji Hiroi and Sega are credited with the original concept.
The confirmed voice cast includes:
Sakura Amamiya: Ayane Sakura
Hatsuho Shinonome: Maaya Uchida
Azami Mochizuki: Hibiku Yamamura
Anastasia Palma: Ayaka Fukuhara
Claris: Saori Hayami
Sumire Kanzaki: Michie Tomizawa
Seijūrō Kamiyama : Yōhei Azakami
Klara: Misaki Watada
Valery Kaminski: Kenji Akabane
Leyla: Haruka Shiraishi
Hakushu Murasame: Miyuki Sawashiro
Elise: Nana Mizuki
Lancelot: Manami Numakura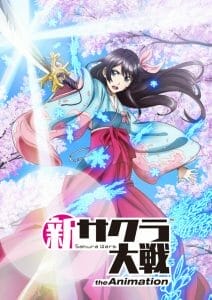 Funimation is currently streaming Sakura Wars (2019) the Animation as part of their Spring 2020 lineup. They describe the show as:
Ten years after the demon war, the new Imperial Combat Revue's Flower Division is assigned a new captain, Seijuro Kamiyama. Now, Sakura and the rest of the troupe must adjust to the change, face a demon invasion, and prepare for an upcoming tournament. They'll have to juggle all this while keeping up with their training and continuing to put on shows at their home, the Imperial Theater.
Sakura Wars (2019) launched in Japan on December 12, 2019. The title, which is available on Sony's PlayStation 4 console, sold through 166,771 as of January 13, according to Famitsu. Sega released the game worldwide on April 28.
Source: Twitter (SEGA_Official)