My fellow anime fans, good afternoon.
It gives me great pleasure to announce that Anime Herald has taken another step in its grand transformation. I'm pleased to announce that we've relaunched our publication with a new look, from top to bottom.
The new logo, designed by the amazing Katy Castillo (@HarleyGin on Twitter, editor-in-chief at Yatta-Tachi) who crafted a new look that's equal parts playful and professional—just like our mascot, Hera.
Speaking of Hera: she's gotten a glow-up, herself, with a brand new design by amazing artist MeltyRice (@MeltyRice on Twitter). Her coloring especially evokes Hera's friendly and bold personality. We couldn't be happier.
Now, I'm sure you're thinking "that design's pretty amazing. I'd like that on a shirt!", and praying that some unscrupulous Twitter bot will turn that into a reality.
Thankfully, you don't need to worry about the latter part, because today, we're proud to announce that we've opened the official Anime Herald store. We've partnered with the folks at TeePublic, who are helping us offer all manner of great items, from T-shirts, to hoodies, to stickers. Every dollar we raise through the store will help us to elevate new voices and produce more outstanding articles.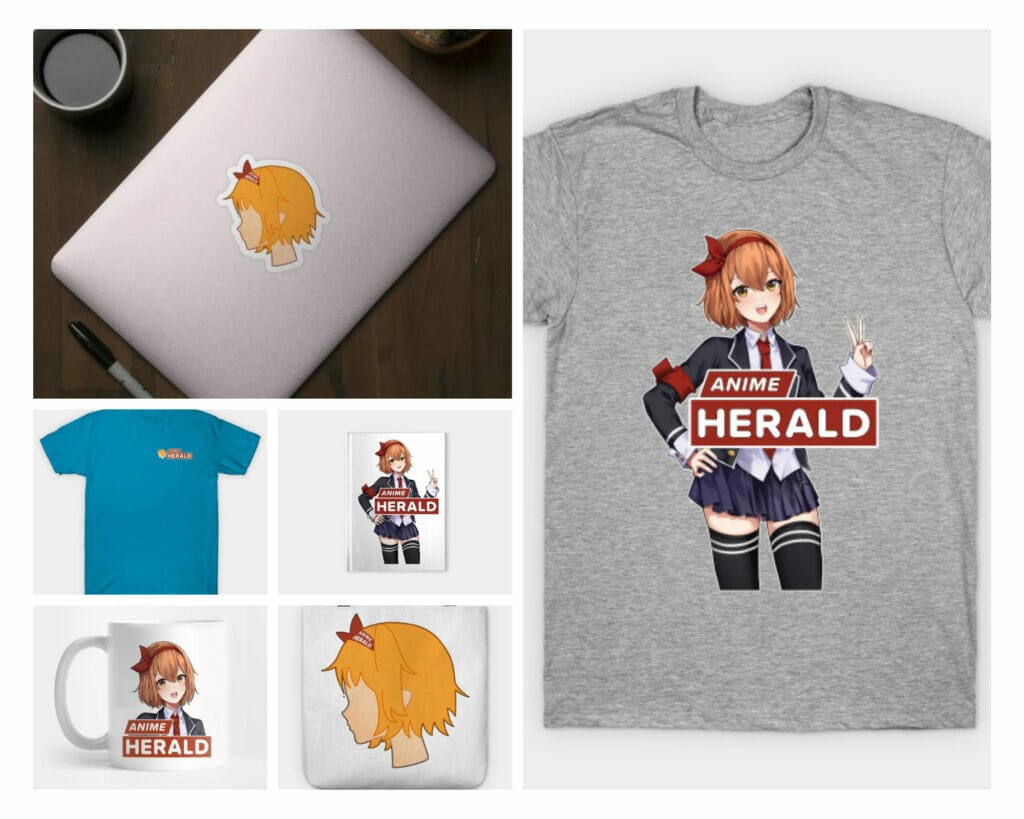 There will a lot more coming over the next year, but as Lao Tzu famously said, "a journey of a thousand miles must begin with a single step."
Anime Herald is now in its twelfth year of operation – and we've traveled many thousands of these proverbial miles; we've grown from a small personal blog, to a news organization, to the special-interest publication you see today. We've elevated countless voices in our time here, and our team has steadily grown to an amazing group of editors, columnists, and more. And, really, when I stop to think about it, I'm in awe.
I'd like to offer my deepest thanks again to Katy Castillo and MeltyRice, who did nothing short of stellar work on the logo and Hera-chan's design, and to Editor-at-Large Lydia Rivers, who did so much of the image compositing work for our product designs.
Likewise, I'd like to offer my eternal gratitude to our backers, who have helped us to get as far as we have, and keep enabling us to be our very best, day in and day out. We wouldn't be here without you, and we will continue to deliver on our promises.
Here's to the twelve years of Anime Herald that we have shared together, and to the next twelve to come!