Interview With Peter Tieryas
Location: New York Comic Con
Interview Date: 10/6/2018

---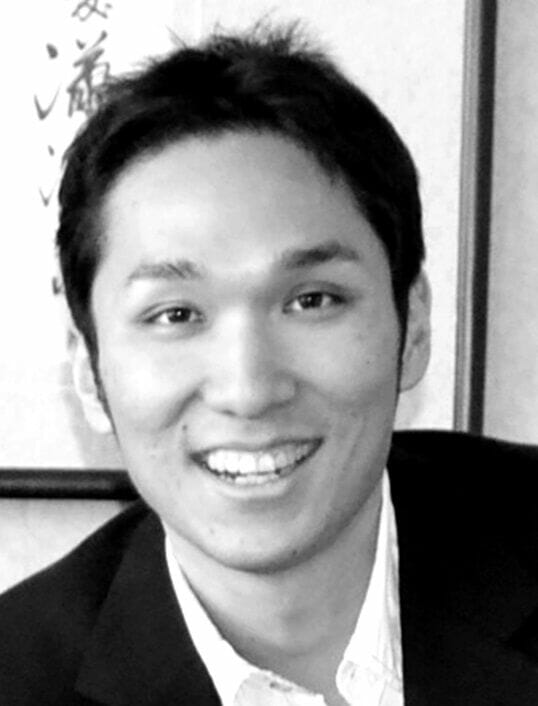 We were able to have a brief chat with author Peter Tieryas at New York Comic Con.
His origin story:
"When I was a child I would write silly stories. I kept working on it." -Peter Tieryas
"I initially studied philosophy. But I realized psychology was a good blending of the philosophical and biological. I got out of psychology because I was disturbed by some of the elements." -Peter Tieryas
"I wrote game manuals for Lucas Arts." -Peter Tieryas

"Originally, I started writing short stories about magical realism. I wasn't getting published though." -Peter Tieryas

"I decided to take some time off to travel. After that, my writing changed and I started getting, published. Watering Heaven was released in 2012." -Peter Tieryas
On what inspired him to write Bald New World:
"I was losing my hair. I became hair-obsessed." -Peter Tieryas (Who happens to have a full head of hair)
How did he reverse the trend?
"I got married and stopped thinking about it." -Peter Tieryas
Love conquers all (including hair loss).
On Philip K. Dick and United States of Japan:
"Some of my relatives in Asia spoke Japanese, had Japanese names. I became interested in their history." -Peter Tieryas

"I couldn't write my second novel. I was inspired by Philip K. Dick." -Peter Tieryas
His taste in anime:
"I have a lot of favorite anime. Battle Angel Alita is one. Akira, Knights of Sidonia, Escaflowne. Miyazaki, of course." -Peter Tieryas

"I wanted to write about ordinary Asian characters with a dream. It's a message of hope." -Peter Tieryas
(Editor's note: Ordinary Asian characters with access to giant mecha.)
Before I dig into my review, let me talk about The Man in the High Castle. Philip K. Dick had planned on writing a sequel, but he couldn't bring himself to do so alone:
"Somebody would have to come in and help me do a sequel to it. Someone who had the stomach for the stamina to think along those lines, to get into the head; if you're going to start writing about Reinhard Heydrich, for instance, you have to get into his face. Can you imagine getting into Reinhard Heydrich's face?" -Philip K. Dick
For the record, Laurent Binet did just that in the brilliant HHhH. If you want to go back into that dark era, that's a book I'd recommend.
United States of Japan picks up after the United States surrendered. The United States has been split between the Japanese and the Nazis. For the most part, the novel is exactly what it advertises. We get our alternative timeline, young love, and giant mecha battles.
I see no point in spoiling anything.
If an alternative history with giant mecha battles is your cup of tea, United States of Japan (and its sequel, Mecha Samurai Empire) deliver.
That said, though, neither the battles nor the characters are what stuck with me. Nor was it the political landscape. What lingered after reading United States of Japan and Mecha Samurai Empire was the descriptions of the food. It's clear that's where Peter's heart and soul were.
United States of Japan has the job of building the world in which the story takes place. We'll see it through censor Beniko (Ben) Ishimura's eyes. He doesn't make a great impression on you, until you start to see the whole picture of the world in which he inhabits. As for his partner (of sorts), Akiko Tsukino, well… I'll let you form your own opinions. Let's just say that she's a polarizing figure.
United States of Japan gives us a political thriller set in a fictional universe that reflects our own. It succeeds in what it attempts to achieve.
Mecha Samurai Empire is a bit different. The world has already been presented, so the story has a lot more space and freedom. Makoto (Mac) Fujimoto works his way up to piloting a mech. There aren't as many battles as you might expect, but that's reasonable if we want to give the world a sense of realism.
Like Philip K. Dick, Peter has spoken about the difficulties of writing historical fiction set in this era:
"I've often spoken about the many challenges of writing United States of Japan. It took a mental toll, studying and researching the darkest horrors of World War II. I spent many sleepless nights haunted by what I'd learned, imagining the suffering endured by so many people during that terrifying period. There were times I questioned my gall at attempting to depict the dehumanizing nature of war, the way it impacts everyone, irrespective of ethnicity or culture." -Peter Tieryas
Unfortunately, I only had a few minutes to spend with Peter. You can learn more about the series and his thoughts in the travel log he documented when traveling to Japan to claim the Seiun Award. I highly recommend checking it out.
Peter is working on the third book of the series. There are also a few other things in the works, but we have to keep those under wraps for now.
Peter is working on the third book of the series. There are also a few other things in the works, but we have to keep those under wraps for now. If you want to stay up to date, you can follow him via Twitter.
Thanks to Wunderkind PR for setting up this interview. Thanks to Peter Tieryas for speaking with us.