Interview With Chie Kutsuwada
Location: Email
Interview Date: 5/9/2020

---
Manga artist Chie Kutsuwada is able to blend the best elements from different worlds With a command of classic and contemporary stories and styles, she bridges Western and Japanese languages in an art form that is always innovating itself with regards to how it reaches international audiences, along with the passage of time.
Kutsuwada, born and raised in Japan, graduated from the traditional English Royal College of Art and currently resides in London, where she makes her living as a manga illustrator. Her resumé boasts numerous adaptations of literary classics like Shakespeare's As You Like It – with writer Richard Appignanesi –  and legendary Japanese samurai works, such as The Book of the Five Rings by Miyamoto Musashi and Hagakure by Yamamoto Tsunetomo – alongside writer Sean Michael Wilson. She made her debut in 2007, though, with the original work King of a Miniature Garden.
Kutsuwada is also proficient in the yaoi genre, as well as traditional shonen and shojo styles, among numerous others. She was kind enough to give an interview to Anime Herald to discuss her beginnings, as well as her life as someone who lives between two worlds and how she works in such different spheres.
Anime Herald: When and how did you first come into contact with the greater manga/anime subculture?
Chie Kutsuwada: I think it was when I was an elementary school student. Some of my friends regularly bought some manga magazines. My parents did not allow me to read manga – surprise, surprise! But do not worry, they are very supportive now. So, whenever I visited my friends' house, I was reading their manga, sometimes ignoring them wanting to play with me. Such an antisocial behavior!
Anime Herald: You graduated from the Royal College of Art's Printmaking Department. What was it like to study at such a prestigious institution?
Chie Kutsuwada: It was one of the best times of my life. Surrounded by talented people, helpful and inspirational tutors as also technicians. We were allowed to be creative all the time. The total number of the students is not that big; hence it was like belonging to a huge artistic family.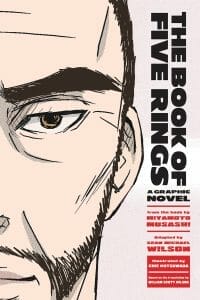 Anime Herald: What do you feel the Royal College of Art brought out in you, as an artist?
Chie Kutsuwada: Being selected to be a student of that great college automatically strengthened my confidence but also everything there stimulated my imagination and made me feel really creative.
And that magic is still on me, I believe.
Anime Herald:  You were born and raised in Japan, but also lived in England for many years. What are the main differences in the manga/anime scene for fans between the two countries? For professionals?
Chie Kutsuwada: Japanese manga fans want something new all the time. So, the trend is moving forward quite quickly all the time. But at the same time, it is like there is "something for everyone" scenario. So many different genres and different topics as the variations are so wide. It is crazy, but great too.
Manga fans outside of Japan seem to cherish their old-time favourites more, because those classics are just masterpieces but also, maybe, there are still so many good manga not translated into their languages yet.
As a professional, there is not enough opportunity for original manga stories here in the UK to be commercially published. But now you can choose your platform wisely for your work to be read by many people without [being] commercially published, so maybe there is not [a] huge difference. But! I still think we need at least a couple of manga specialised magazines in the UK…!
Anime Herald: What would you say were the main career lessons you took away from your debut work, King of Miniature Garden?
Chie Kutsuwada: If you are a beginner on making manga, start with a short story… My initial plan was to create a short story but it became 100 pages long, (at the end) It was great, I really, really enjoyed creating it. But to be honest, concluding a 100 pages long story as your first manga was not easy. I recommend you to start with an approximately 20 pages long story if you are new to manga/comic creation.
Another thing is, I think it is very important to show your work to a lot of people. Join the comic conventions to sell your work even (if) your comic is home printed – mine were all home-printed! -, ask your local comic stores if they have a section for independent creators, and use SNS (Social Network System)! Exposing what you are capable of is one of the keys to open to a bigger world.
Anime Herald: You work in a number of genres, from the polemical world of yaoi, to the more popular shonen genre. How do you switch between so many different styles?
Chie Kutsuwada: Well, as a reader, I enjoy many genres. I love Yaoi, Shonen, Shojo, and anything else if they are my cup of tea.  So, as an artist, what I have been doing is not switching my style but exploring the best way to express a story each time.
(However) I cannot drastically change my own drawing style anyway.  I actually do not want to change it because it is my uniqueness. But if you want to express each story in the most effective way, you cannot stick to one way of expression. So, (the) so-called switching has been quite naturally done.
Anime Herald: Have you ever gotten attached to a story on a deeper level, and if so, how did this affect your work on it?
Chie Kutsuwada: I have and when I attach to a story, I get very emotional, I even cry or laugh by reading my own work, or moreover I can fall in love with my own characters. What self-confidence… (laughs)!
To be really honest with you, I have to attach to any stories otherwise I cannot draw well. And when I find it difficult to connect to a story, I take time to find a reasonable meeting point for myself and the story. I need this process to put all my effort to realize the story well.
Anime Herald: Have you ever struggled with artist's block?
Chie Kutsuwada: Yes, quite constantly. I have been struggling with writer's block for a long time! I want to work on my original stories for ages but it is progressing very slowly.
As for drawing, I have, well, I think all the artists have a day when you just cannot draw anything right. When it happens, I stop drawing for a while and do something else. But sometimes you are not afforded to have a rest, such as before the deadline, then I just give up and draw even though they are far from perfect. You can retouch them the next day if you want to.
Anime Herald: You are also known for adaptations of classic British literature like Shakespeare's As You Like It, as well as Japanese classics as Hagakure and The Book of Five Rings. How do you bring something new to these centuries-old works? Do you ever feel limited in some form when working on them?
Chie Kutsuwada: I believe all the classics have something, such as a big theme or character's emotions, which never gets old. So, my first approach when I adapt classics is to find those points where I can relate or/and be fascinated. Maybe it is important to lower your mental block such as "old things are boring," if you have one.
Sometimes you have to do all the research on historical facts such as fashion and mannerism. I do not feel that those things restrict my creativity, or rather, they stimulate my imagination.