Interview With Kenji Kodama
Location: Anime Boston 2019
Interview Date: 4/20/2019

---
Anime Herald: If you could go back in time and speak to the animator Kenji Kodama when he was starting to work on Star of the Giants, what advice to your younger self?
Kenji Kodama: Regardless of what kind of genre you're working on, whether it be sports or action or anything, I believe strongly [that] developing core fundamentals and your basics is very important. So long as you strengthen your fundamentals in whatever you are doing and the areas you are passionate about, you should be OK. I believe that has helped me, because I do a lot of different things.
[…] I got into animation without a mentor. I had no one to teach me early on. For me,  that's what I did, I developed my fundamental skills very strongly at first. In a way, that might have been an advantage. I was never stuck on what my teachers taught me. That way, you won't be stuck on what your mentor or your teacher may have shown you. You have more ways of flowing your creative process into [your work].
Anime Herald: Much like Miami Vice, City Hunter captured to '80s zeitgeist. What challenges did you face [in] bringing City Hunter: Shinjuku Private Eyes into the modern era?
Kenji Kodama: Right off the bat, one example that comes to mind is smart phones. In the '80s, no one had cell phones. Incorporating that into the movie helped modernize it.
[…] Also, Shinjuku has changed a lot in terms of scenery, or what people look like, or the backgrounds and things like that, so adding that into the scene itself gives it more of a relevancy right now.
Anime Herald:  You gave a great quote:
"I'm more scared of making a different anime because I let pressure get to me." -Kenji Kodama
How do you manage to outsource pressure to Michihiko Suwa?
Kenji Kodama: First and foremost, I want to stress that the responsibilities of whether it sells or doesn't sell falls on the producer. For me, I don't have the pressure of thinking about that. That gives me a lot more freedom and flexibility to focus on the actual work, instead of having to make it succeed.
[…] To add on to that, working on a series itself as opposed to a film is a lot more difficult for me. A movie is usually ninety minutes with the synopsis. The show is twenty minutes and happens every week. You get to tell the story in a shorter amount of time. Then, you get to think about budget and staff, and all that kind of stuff. For me, it's a lot simpler to work on a movie that than [it is] to work on twenty minutes and going deeper and deeper into the story every week.
Goh Wakabayashi: The one thing I like about working with Kodama-san is that he trusts the producer. The producer should take responsibility of the business success or not. The producer taking responsibility gives the director creative freedom. The director doesn't have to be afraid of what they portray. Sometimes, in other projects, the director has the responsibility for the business. They don't get to focus purely on the creative side. I don't want to criticize those projects, but still what Kodama-san does is different. I really enjoy working with him. He takes full advantage of the way he works and lets us take responsibility.
Kenji Kodama: I have never felt the pressure, ever in my career. I think a big reason for that is that when people think about an anime, they have to think in terms of the TV series. When a lot of directors get an offer to do a movie, they feel like they have to do something big and vast and crazy, and it creates a lot of pressure. In my case, I always think about the bigger picture and doing a movie sized TV series. When it comes time to do the film itself, it feels like [it's] not a big deal.
Anime Herald: When you were working on City Hunter back in the '80s, you wanted to make it as cool as possible. Now that you are personally less focused on coolness, how did you recapture that feeling for the movie?
Kenji Kodama: Back then, when I was making the series, and I thought of something really cool to say that I couldn't say personally, I made the characters say it. When the TV series ended, I stopped thinking about the story. With the movie, I had twenty years of things I couldn't say saved up for it.
Anime Herald: Welcome to Boston. Are you looking forward to doing anything fun while you are here?
Kenji Kodama: I had a pair of requests. Lobster, because this is Boston, and American-style, really sweet pancakes with butter and syrup. I got to enjoy that yesterday (big smile).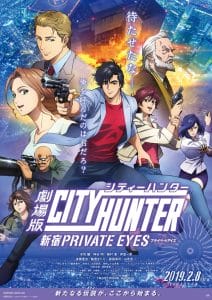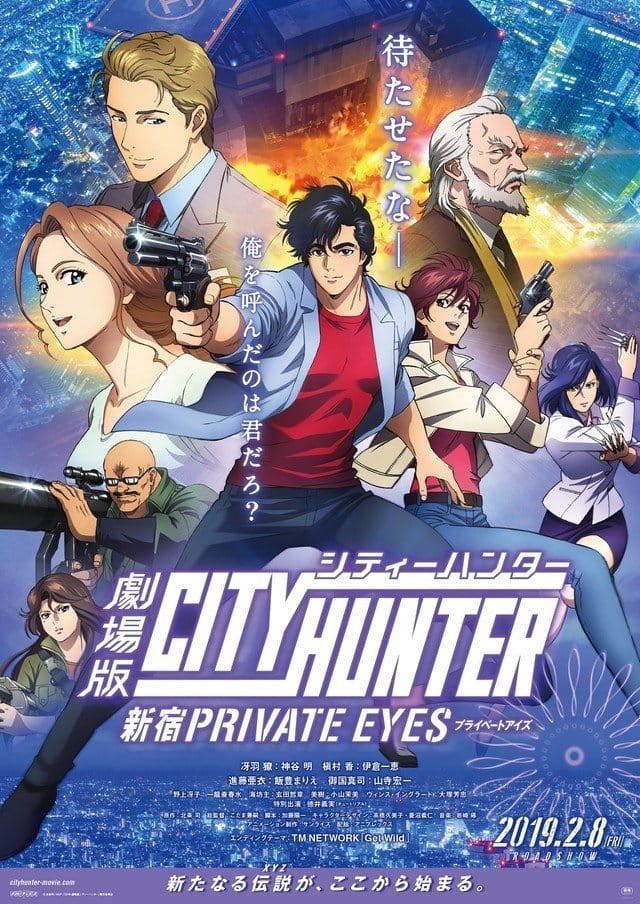 Anime Herald: The rise of streaming has affected the anime industry. Has it affected you, personally, at all?
Kenji Kodama: In terms of streaming, I'm not really familiar with it on the production side. I've never really thought about it. I do watch a lot streamed shows online. It's affected my consumption. I'm really interested in streaming, because it's an interesting concept to be able to watch the series all at once, instead of waiting a week and forgetting what happened. I'm intrigued by it.
[…] On the creative side, we have to have a tight schedule every week to make sure the episode is ready. If we had a longer span of time to do the series all it once, it would ease up on the pressure.
Anime Herald: Do you have any questions for us?
Kenji Kodama: Just a personal comment. I'm not the familiar with the American side of the business. I have auditioned for various jobs in America and Canada. I've worked with Disney. During those experiences I noticed the age range or focused group things are directed towards are quite different. In Japan, something I would make for a sixth or seventh-grader is perceived at being meant for a small child here in America. It's kind of a weird thing and maybe it's a little bit easier for me working in Japan.
Anime Herald: Have you enjoyed any American media from the past few years?
Kenji Kodama: The Black List. The Avengers. Suits. I like crime and legal dramas.
Anime Herald: What do you like most about them?
Kenji Kodama: I'm more interested in the puzzle than the crime itself.
Anime Herald: Are there any shows in Japan you'd recommend for an American audience?
Kenji Kodama: There are a lot of different lawyer-driven shows in Japan. In Japan, it's becoming a trend to redo American shows for the Japanese audience. That's happened with The Good Wife and Suits.
[We spent a few minutes discussing Sherlock Holmes. His favorite actor to play the legendary detective was Robert Downey Jr.]
His thoughts on computer animation vs. hand-drawn animation:
Kenji Kodama: In Case Closed: The Time Bombed Skyscraper we did the CG first, and then hand drew the characters in an overlay. We want to give the feel of a hand-drawn work despite using the newer technology.
Working as a director and storyboard artist at the same time:
Kenji Kodama: The director oversees everything. Storyboarding is the biggest job, and most relied on by the animators. When I did the storyboards, I made sure to draw everything 100%. I believed that was my job. Overseeing everything helps here. Whenever I can, I'll hand-draw something.
On drawing on life experiences:
Kenji Kodama: Reading books is a big help. You learn a lot about animation. When you read a book, you develop a specific image in your head. When you become an animator, you learn how to draw the images in your head. That image training is key. You learn what you want to portray.
On what he wanted to do:
Kenji Kodama: I never wanted to become an animator. I love drawing. I saw a job for a position of illustrating. It turned out to be animation. I wanted to work in manga. When I was doing the job, I thought "Well, this is still drawing and illustrating, so it's OK."
[…] Since I had planned on becoming an illustrator, I was more interested in stock pictures as opposed to moving pictures. Now I had to create more movement, which wasn't my natural field. I gravitated towards directing movement rather than animating it.