Interview With Hideki "Henry" Goto
Location: Anime Expo 2016
Interview Date: 7/3/2016

---
I was very surprised when I received an email asking if I was interested in interviewing Aniplex of America president Hideki "Henry" Goto. He is not a man known for giving many interviews, so I was curious as to why he was giving one in the first place. I now have my answer, but I'm getting ahead of myself.
Before I had a chance to meet President Goto, I was able to sit down with John Inada, director of business development for Aniplex of America. My first question was what inspired Aniplex to take interviews. The answer? AkibaFest.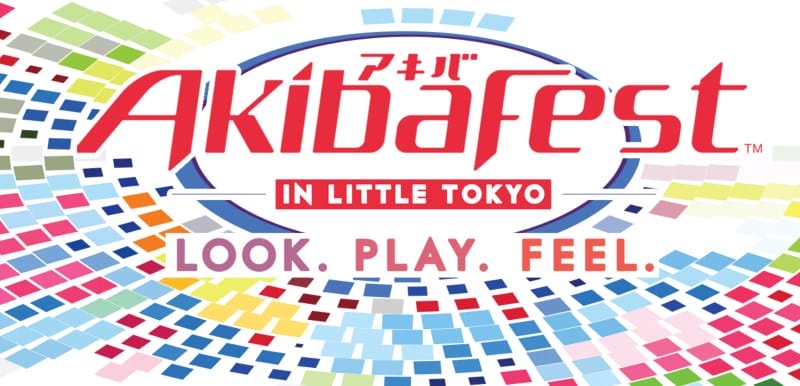 I know the website isn't providing many details, so let me share some background. President Goto has watched the growth of anime convention attendance. Having thought about this, he decided the coolest thing Aniplex of America  could do was bring as much of the Akihabara experience to America as they could. Akihabara is well-known as the Otaku capital of the world. To replicate the experience of visiting Akihabara, Aniplex of America would need the help of many of the titans of the Japanese entertainment industry, as well as the assistance of a local community to host such an event.
Pulling off an international festival isn't easy. To put this together, President Goto has been working with the business community of Los Angeles's Little Tokyo district. Inada noted that it has been interesting working with both the old school businesses and the younger entrepreneurs.
Aniplex of America  rented two theaters for the festival. One of them is going to be equipped with the Philips LightVibes technology
As a former projectionist, I must confess to being a little curious as to how much this affects the theater experience. A select few of you might remember Sensurround:
Which inspired 5.1 Surround Sound (Tommy, can you hear me?), which itself has now led to 7.1 Surround Sound.
LightVibes is a first generation immersive experience. I'm curious as to what the fan reaction is going to be.
On the flip side, I'm confident that I know what the reaction to these will be: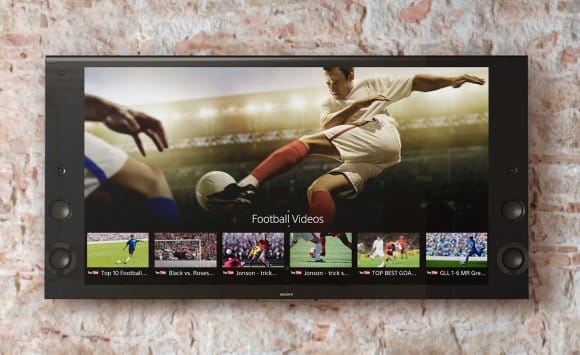 Aniplex of America is partnering with parent company Sony (shocking!) to bring the newest generation of Bravia televisions to AkibaFest. I've had an opportunity to see one of these, and I can assure you they are beautiful. In fact, they are Gorgons (Gorgon: Technical term for a display that once seen, makes all previous displays ugly in comparison). 4K TVs have taken lumps for years, but the tide has turned.
The marriage of anime and technology will be one of the core focuses of AkibaFest, but it isn't the only one. There will be Japanese café, cosplay contests, anime and video game panels and workshops, as well as unique merchandise for the collectors among you.
Speaking of video games, expect some big names to headline the event, such as Bandai Namco Entertainment. I'd also expect Sony Interactive Entertainment to have a sizable presence.
One thing Inada made clear is that there will be a host of officially licensed merchandise, but no knockoffs will be welcome at the festival. This is an entirely professional event. That's just fine with President Goto, as he is an entirely professional individual.
Back before he was President, Goto was a young executive working his way up the ladder to be a brand manager at Pioneer USA. During that time, he was able to build up many good business relationships. One in particular was with a subsidiary of Sony Entertainment. In 1995, that subsidiary became Aniplex and Mr. Goto went back to Japan to join them.
"It was my destiny." -Henry Goto
That destiny has left quite a legacy. Goto has 192 production credits to his name, 174 as the Executive Producer:
Those of you with sharp eyes might notice he also has a few credits for overseas relations (a specialty of his), as well as a planning credit on the Akira dub. He's taken on many different roles in the industry, but right now his most important job is trying to grow Aniplex of America. It was with that goal in mind that he decided to take interviews at this year's Anime Expo.
One of the major parts of his job at Aniplex was acquiring titles. He would negotiate with producers and negotiate a price-per-episode. That business-to-business pricing of episodes is something that he hasn't forgotten. He hasn't forgotten the bubble of the mid-2000s, nor has he forgotten the devastating industry crash that followed. These were difficult times, where even good anime had trouble selling. When he joined Aniplex of America in 2010, Goto's focus was on reaching the customer as directly as possible.
Let me get the big question out of the way. As many of you are aware, Aniplex has a reputation for treating home releases of anime as a luxury good. It is not uncommon for them to charge twelve to fourteen dollars an episode. I could not take a meeting with the President of Aniplex of America and not ask about this strategy. President Goto was ready for the question.
"I don't want to devalue the content." -Henry Goto
He explained that the crash still has a profound influence on his view of the industry. During that time they cut prices, but the sales didn't increase enough to justify the price cuts. He stressed that Aniplex of America wants to reach as large an audience as possible. To that end, they have partnered with Toonami, as well as numerous streaming services.
He then drew me a pyramid. I swear to all known deities that this happened.
On the bottom level is streaming video. This is where most anime fans first discover anime these days. The growth of anime conventions can be directly traced to the growth of streaming video. Things like Toonami would also qualify under this tier. This is a very affordable way to watch copious amounts of anime for very low cost.
The next level of the pyramid is low cost goods, such as a tee shirt or keychain from your favorite anime. In short, this tier can be described as licensed merchandise.
The third level are the home releases. Here are a few examples from Aniplex:
Your Lie in April
Kill la Kill
In comparison, competitors often offer full seasons the cost of one or two individual volumes.
Aniplex is serious about not devaluing their product. In March, the rights to Fullmetal Alchemist: Brotherhood reverted from Funimation to Aniplex. This was a major event, and something we'll be seeing more of.
President Goto made it clear that Aniplex has had a shift in philosophy, and wants to bring their properties back home under their roof. He considers Fullmetal Alchemist to be one of Aniplex Inc.'s greatest successes. The fact that people thought of it as a Funimation product concerned him. Aniplex of America's brand is very important to him, and Fullmetal Alchemist is one of the most important shows in Aniplex's library.
There was also a fourth level in the pyramid. Here is an example of one such product you'd find in it:
$200 figures are out of the price range for the majority of anime fans, but there is a select market for them. Aniplex has no problems serving each level of the market, but they will do so on their terms.
One of President Goto's goals is to have Aniplex of America grow to be an equal to their Japanese parent. He noted the growth of simulcasts has eliminated the lag in popularity that used to occur for various shows. It is now much easier for marketing to keep a global focus. He would like American fans to have the same experiences as Japanese fans. AkibaFest is an extension of that vision.
Another part of that vision is further growth of the streaming market. The growth of Netflix is a big part of that, but perhaps the biggest recent change is Amazon's interest in the anime market. President Goto said he was very happy to have more platforms, but at the same time, everyone wants exclusive deals. He has resisted such deals whenever possible. He elaborated that Aniplex prefers exposure, and then said something interesting:
"If they like your show, they'll watch it twenty-six times."
That's the crux of it. We, as fans, may think of an anime series as three seasons or two cours, but that isn't how he sees them. He paid for each and every one of those episodes. He remembers the dark times when they dropped prices and risked failure. He won't walk that path again.
I can't stress enough how honest and open President Goto was. He knows what people think about Aniplex, for good or for ill. He has made his choices and he's prepared to stand behind them. He has a vision of a growing industry with more viewers, and more ways for anime fans to get together and enjoy a communal experience. This October in Los Angeles, fans will get to see his vision become a reality.
Update 9/7/2016: We've spoken with the folks at Aniplex, and confirmed that we do have an inaccuracy in the article. We've clarified the following:
"He considers Fullmetal Alchemist to be one of Aniplex of America's greatest successes. " should have been "He considers Fullmetal Alchemist to be one of Aniplex, Inc.'s greatest successes." This has been updated in the text.
We've removed the Aniplex logo from the "business model" pyramid, as the image wasn't provided by Aniplex, but is rather an in-house render.
We value your support, readers, and we apologize for our inaccuracy.