Interview With Ilya Kuvshinov
Location: Email
Interview Date: 1/16/2020

---
Anime Herald: Had you read The Mysterious Journey From The Basement?
Ilya Kuvshinov: I had not, but I read the script for the film.
Anime Herald: How did you first become involved with The Wonderland?
Ilya Kuvshinov:  Director Hara saw my personal works art book Eternal in a bookstore. He reached out to me expecting me to be Japanese with a Russian pen name.
Anime Herald: What was your favorite part of the film to work on?
Ilya Kuvshinov: Akane in the cat courtroom as a cat girl. I wanted to put cat ears on her but Director Hara didn't like that. I drew her with cat ears anyway and director Hara respected the fact I put so much work into her looking like that he went with it.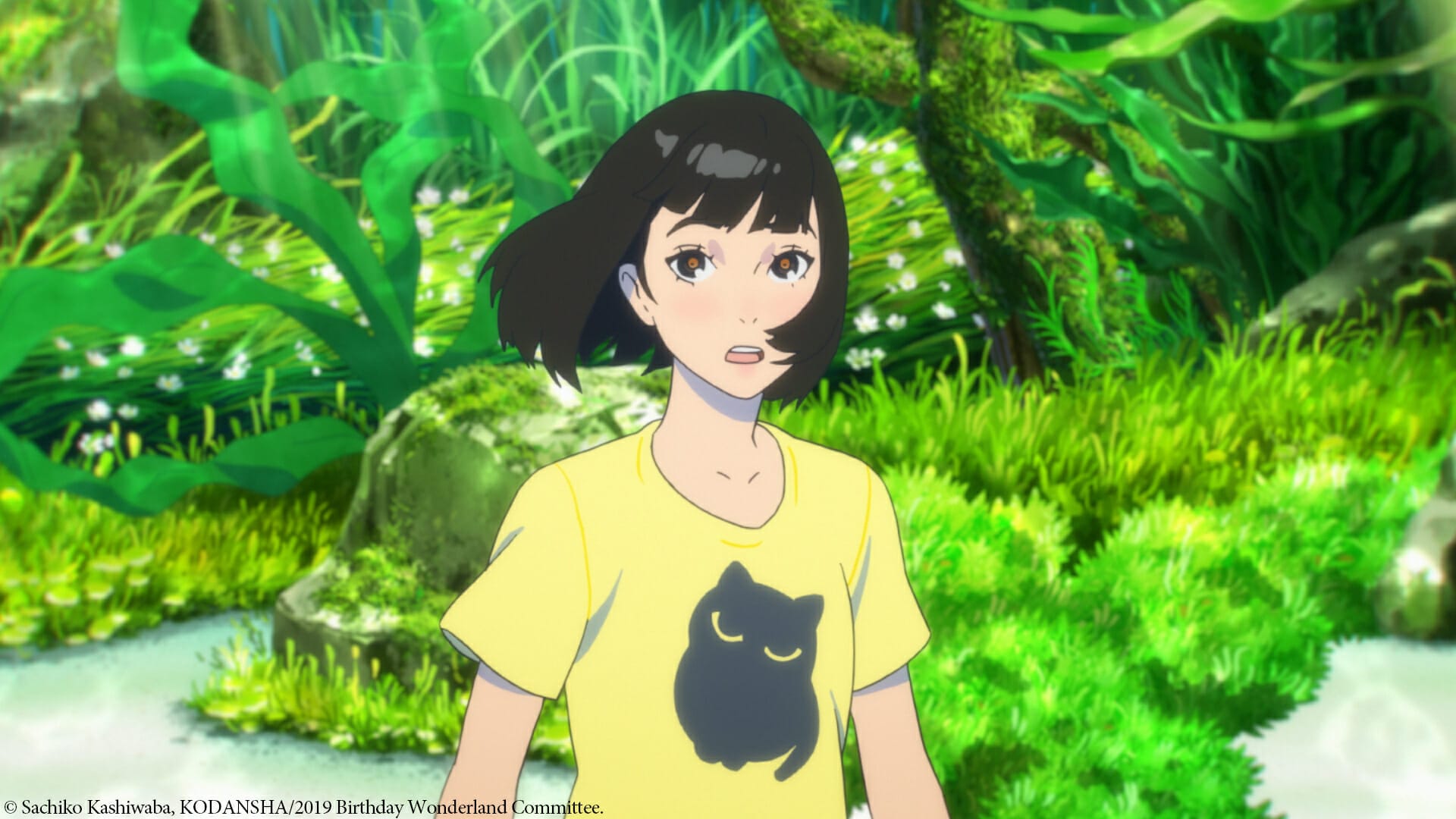 Anime Herald: Which character did you struggle the most with?
Ilya Kuvshinov:  The Armored Mouse, especially the second incarnation. Director Hara had an image of a World War I style tank. I drew a lot of different versions before we settled on the final version. The Armored Mouse doesn't fit in with the design of the world but that's OK because it's something artificial created by Zan Gu.
Anime Herald: What is your process for creating art? Programs, tools, etc.
Ilya Kuvshinov: For my digital work mostly Photoshop and Pro Create. For the movie though 90% was hand-drawn.
Anime Herald: Have you ever reached out to the girl from the train to show her you've learned how to draw anime art?
Ilya Kuvshinov: I can't, I don't know who she is.  I should tell the story for the people who are unfamiliar with it. I was in art school and was taking the train home. We were getting to the last stops and the train was mostly empty. A girl saw me drawing and asked if I could draw in anime style. I said I couldn't and she got a bored expression on her face.
I didn't go into anime art to impress her. The idea was new to me and I thought if she was interested in it, other people would be as well.
Anime Herald: You've been to South Africa for Comic Con. What does your con schedule look like going forward?
Ilya Kuvshinov: I loved it. It was a lot of fun, but also a lot of work. I don't currently have any trips planned.
Anime Herald: You've now done multiple art books with PIE International. What are some of your favorite books they've done apart from yours?
Ilya Kuvshinov: There are a lot of them. Cover Run by Adam Hughes is one of them.
Anime Herald: What artists inspired you when you were young?
Ilya Kuvshinov: There were many. Range Murata was one in particular.
Anime Herald: Cats feature prominently in the story. Is that how Akane ended up wearing a cat T-shirt?
Ilya Kuvshinov: Yeah. I ended up doing fifteen different cat T-shirt designs for Akane.
Anime Herald: Are you a cat person.
Ilya Kuvshinov: I had a cat when I was growing up in Russia. Cats are much more popular than dogs in Russia because you can keep them at home and you don't have to walk them. I don't have a cat now in Japan.
I like how cats look. Their shape and their angularity. Their eyes. I put a lot of thought and work into the courtroom scene. Getting a nice mix of colors.
Anime Herald: How did you end up with the design for Hippocrates?
Ilya Kuvshinov: He was loosely based off of Dr. Watson (Jude Law) from the Robert Downey Jr. Sherlock Holmes film.
Anime Herald: Hippocrates goes up again Zan Gu. What was the basis for his design?
Ilya Kuvshinov: I had to try out a lot of different versions of his design. I wanted something metallic and mechanical. For the face we went with something birdlike.
Anime Herald: How about for his assistant Doropo?
Ilya Kuvshinov: I had a lot of freedom there.
Anime Herald: The characters Akane, Chii, and Midori are most similar to the style that you are known for.
Ilya Kuvshinov: I enjoyed working on Midori. I had to work hard to get Chii's outfit right. The blouse and the skirt.
Anime Herald: There is a major reveal late in the film where we meet a new character. How did you handle that scene and his design?
Ilya Kuvshinov: Can we talk about that? I'm not sure that we can.
Ilya was kind enough to provide us with some notes on how each character was designed:
Zan Gu
Zan Gu's design idea was "a monster in an armor", so I've done a lot of different variations of how he could look like. Zan Gu's s mask design idea were based on bird's skull, but more armor-looking, and when director Hara came up with the idea of making him wear cape, everything fitted perfectly.
Doropo
For Doropo's design the director didn't have a clear idea, so I got a lot of creative freedom while coming up with his designs. For myself, I decided that the rough idea would be "biker bat wearing a helmet", with the goggles and cape like a bat's, so it was so much fun designing Doropo!
Akane
Akane was the first character we started developing, and we spent a lot of time reiterating and fixing her design. For example, we couldn't decide on Akane's haircut – ponytail or loose hair, so we come up with the idea that she put her hair in a ponytail before riding a bicycle (to show her unwillingness to go to any adventure whatsoever), and to let down her hair after stay at Popo's house (when she decided to come to terms with the adventure).
Chii
Akane and Midori are daughter and mother, so it was important for them to look kind of similar, but Chii is Akane's aunt on her father's side, so she should look a little different; thus Chii's higher cheekbones, different hair color and semi-athletic build.
Midori
Midori's design was based on Midori's voice actress, so that was simple. And of course, the mole on a cheek.
Hippocrates
Hippocrates' design image is alchemist aristocrat, this the suit with an alchemy logo. I based Hippocrates' face/head structure on my own face/head, just with the mustache.
Pipo
Cute, positive and energetic! Thus bright colors (with the alchemy logo on the back) fluffy hair and green eyes. Pipo's coat designed for higher jumps and landing control – his coat's back diverge in two "wings" that help with speed and in-air agility.