Interview With Goh Wakabayashi
Location: Anime Boston 2019
Interview Date: 4/20/2019

---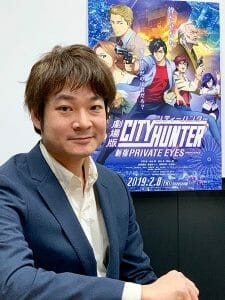 Anime Herald: France is often considered [to be] the best market for manga outside of Japan. Did you get into the French manga scene when you were living in Paris?
Goh Wakabayashi: Yes. Our business partners in France, the French comic companies; they have their own comic culture. They call it BD (short for de bandes dessinées). When I was in Toei working on the One Piece DVD, we partnered with Dargaud, a major BD company. We also worked with Glénat, another large BD company in France.
Japanese artists were influenced by French artists. Jean Giraud (Moebius) were hugely influential on Otomo-san, Miyazaki-san, Araki-san… The list goes on and on. France is the second largest manga market in the world. I think there is a healthy exchange of artistic elements. That helps our creators make manga and anime that the French enjoy.
Anime Herald: Was France your first choice if you had to work outside of Japan?
Goh Wakabayashi: Actually not. I get asked a lot of questions regarding that. I started managing the Asian market, especially the Korean market, at the very beginning of my career. Around that time, [in] 2004, Toei wanted to expand their business in Europe. They put an office in Paris. They made an offer to some of their employees to join their office in France. They had trouble finding volunteers. Eventually, I was chosen. I cannot speak French, but I could speak English. I had that advantage. I took the job. I'm very happy that I did.
Anime Herald: How did you come to learn English?
Goh Wakabayashi: I lived in America for four years. I was in Lincoln, Massachusetts for 1.5 years, and then went to college in Santa Monica College. I studied film there.
Anime Herald: What was it like making the change from being a sales rep in France to a producer in Japan?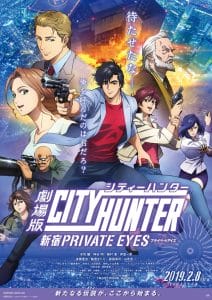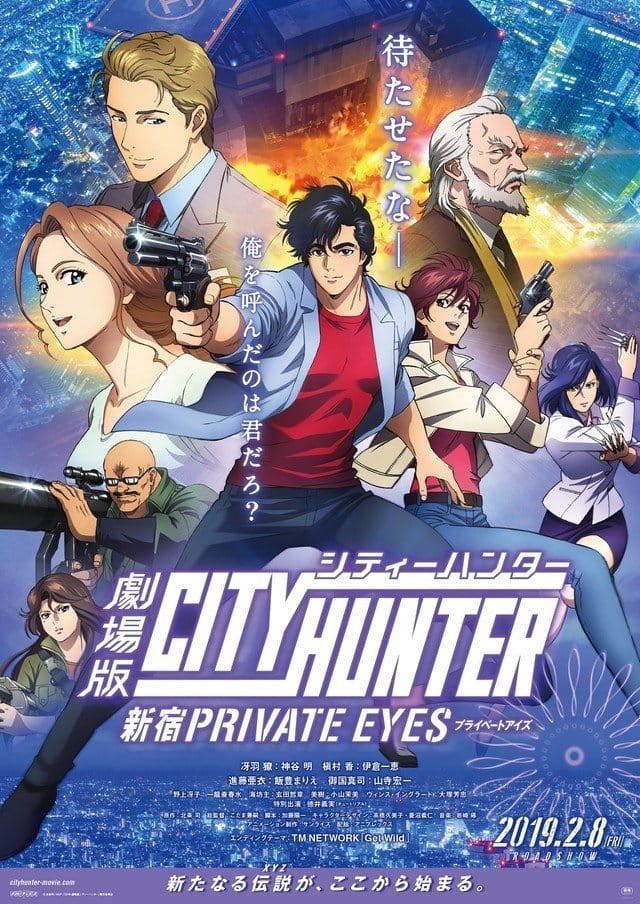 Goh Wakabayashi: I lost a lot of money. (laughs)
[…] I'm kidding, but it's partially true. As I told you, I was a film student in the US. I always wanted to produce film. I hadn't had the chance. I took the job as a sales rep in France. I loved the job, every inch of it. At one point, I received an offer to work on the production side of Toei studies. It was a tough decision. [but] I took the job. I was the international manager for the European territory. Then, I became a production assistant. No more international travel. No more meetings in expensive suits. (laughs)
[…] I had a very good time being a production assistant. I enjoyed working with the creators. I had a lot of self discovery from that. It cost something, but I got something new.
Anime Herald: You got to chase you passion.
Goh Wakabayashi: I guess I can say that.
Anime Herald: Has the growth of anime streaming, particularly outside of Japan, affected your career?
Goh Wakabayashi: I think so. In Japan, DVD sales were the biggest profit maker for a long time. Now, that's changing because of the [Video on Demand] companies. The bigger ones are not Japanese. They're international. In terms of my career, I'm a producer with international experience. That experience is valued by the industry right now.
Anime Herald: Due to your background in international sales, are you sitting in meetings that a person normally associated with your role wouldn't normally be invited to?
Goh Wakabayashi: Yes. I think I can give a little more perspective than some specialist type producers. Sometimes, the business and creative sides are contradictory. Having both perspectives helps negotiating between the two sides.
Anime Herald: You've worked on a variety of different styles of anime. What was it like working on the new City Hunter movie?
Goh Wakabayashi: I grew up watching City Hunter. When I was in elementary school, I watched the TV series. Back then, I read Shonen Jump. I got two episodes of City Hunter per week. It's one of my favorite shows.
After [that,] I got into the anime industry and lived in France for four years. Over there it is very popular. It's a show that everybody knows. The live action version of the movie (Nicky Larson) sold over one million tickets in France. It's a phenomenal success. As a producer, I was focused on shows with international IP. I'd like to say that it's my passion project, because I liked the show for a very long time.
Anime Herald: Did you seek specifically to work on this project because it was something you enjoyed growing up?
Goh Wakabayashi: Yes. I joined Aniplex in 2016. Of course, I was looking for new projects. I got info that there was a new City Hunter movie, and there was no producer assigned for that project. The thing is, it was the first movie in the last twenty years. Now the film is complete and it's a successful movie. Back then, the situation around City Hunter was a bit different. The business expectation was not that big back then. I guess that's one of the reasons there was an open spot for a producer. I raised my hand.
Anime Herald: That's twice in your career you raised your hand when others were reluctant.
Goh Wakabayashi: I think so. I think it's better to raise your hand when there's something you want to do.
Anime Herald: What was it like bringing such an iconic '80s anime into the modern era?
Goh Wakabayashi: The position with the City Hunter anime in Japan is that it had a lot of 80's and 90's-specific elements, with the setting of the show in 80's – 90's Tokyo. Bringing the story back after twenty years, we worked very hard with Kodama-san on how to change the setting and keep the original feel. We spent a lot of time working on how Ryo would meet the client. In the '80s, there was a bulletin board that Ryo used. Of course, now there [are] no more bulletin boards in Shinjuku, so we decided to us mobile phones. The '80s-style villains would not be that relevant today, so we used the private military company and drone weapons.
Anime Herald: A lot of people find the hardest thing about moving away from France is leaving all the food behind. How did you cope with that?
Goh Wakabayashi: By continuing to eat French food, no matter where I am.
Anime Herald: It's a long flight from Japan to Boston. Now that you are here, what do you most want to do this weekend?
Goh Wakabayashi: The biggest thing is to attend the City Hunter premiere and see the audience reaction. I am very excited about that. Other than that, I want to see Boston and see how much has changed in the last twenty years. I feel old.
Anime Herald: Aniplex has created their new Writers Room to develop new writers. Has that affected your career at all?
Goh Wakabayashi: I am officially a member of the Script Room, as a producer. We have several writers who are members of the script room. The idea is to have in-house writers and come up with Aniplex original stories.
Anime Herald: Have you found there to be a bit of a generation gap working with the next generation of writers?
Goh Wakabayashi: Sometimes. When commenting on existing stories, we use different examples. For example, they use video game story structure as examples. However, the essence of storytelling hasn't changed.
On choosing projects:
Goh Wakabayashi: It's very difficult to predict what kind of story will be popular. One of the keys for me in choosing which projects to pursue is passion. The passion of the creator, the passion of the director, the passion of the mangaka. It's one of the key elements in choosing which project to take.
On working with Netflix:
Goh Wakabayashi: We have to submit the entire series. It changes the way we produce anime.