Source:
Aniplex of America
Summary:
Aniplex of America announced that they will host the English dub premiere for Fate/Grand Order – First Order – at Anime Expo 2017.
---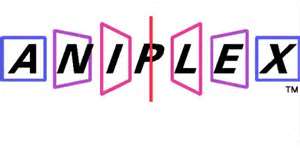 FOR IMMEDIATE RELEASE                                                                                                                             June 10, 2017
Aniplex of America Announces
Fate/Grand Order – First Order – English Dub  and Premiere at Anime Expo 2017
Fate fans rejoice! English dub and game launch coming this summer!
SANTA MONICA, CA (June 10, 2017) – Aniplex of America announced today at their industry panel at A-Kon (Fort Worth, TX) that they will be producing the English dub of Fate/Grand Order – First Order – and premiering it exclusively at Anime Expo in Los Angeles this summer. The star studded English cast features Griffin Burns (Anohana –The Flower We Saw That Day TV, Charlotte) as Ritsuka Fujimaru, Erica Mendez (Your lie in April, Magi franchise) as Mash Kyrielight, and Kira
Buckland (Blue Exorcist series, The Asterisk War series) as Olga Marie Animusphere. Tony Oliver (Fate series, Magi franchise, Charlotte), who is the voice director for this feature, is also a cast member as Cú Chulainn.
Fate/Grand Order – First Order – is the anime adaptation of Fate/Grand Order, a mobile RPG developed by DELiGHTWORKS, Inc. and based on the Fate series by Kinoko Nasu and TYPEMOON. The widely popular game, which is currently only available in Japan, China, Taiwan, Hong Kong, and Macau, has surpassed over 9 million downloads, making it one of the most successful games in the world. With the recent announcements regarding the launch of the English version of the game, the franchise's rabid fan base has much to look forward to this summer.
About Fate/Grand Order – First Order –:
The year is AD 2017
The last era in which magecraft still thrived.
The Chaldea Security Organization was founded to focus on preserving the continuation of human history. They observe a world which magecraft couldn't observe and science couldn't measure all to prevent the certain extinction of humanity. But one day, the future that Chaldea continued to observe disappears and humanity's extinction in 2019 becomes clear. Rather, it had already happened.  The cause seems to be related to Fuyuki, a provincial town in Japan, in the year
AD 2004. There, an "unobservable region" that had not existed before appears.
Based on the assumption that Fuyuki is the reason for humanity's extinction, Chaldea issues an order to explore, investigate, and possibly destroy this singularity – a quest for the Holy Grail: the Grand Order.
For details on Fate/Grand Order – First Order –, please visit: http://fategrandorderusa.com
STAFF
Original Works: TYPE-MOON
Story: Kinoko Nasu
Original Character Design: Takashi Takeuchi
Director: Hitoshi Namba
Assistant Director: Takuro Tsukada
Screenplay: Ayumi Sekine
Character Designer: Keisuke Goto
Design Works: Takashi Akaishizawa
Color Setting: Satoshi Takezawa
Art Design: Takeshi Sato
Art Director: Takuya Ebisawa
Director of Photography: Shinya Matsui
Edit: Go Sadamatsu
Music: Ryo Kawasaki
Theme Song: "Shikisai" Maaya Sakamoto (Flyingdog)
Sound Director: Takeshi Takadera
Sound Production: HALF H・P STUDIO
Production: Lay-duce
CAST
Ritsuka Fujimaru: Nobunaga Shimazaki / Griffin Burns
Mash Kyrielight: Rie Takahashi / Erica Mendez
Olga Marie Animusphere: Madoka Yonezawa / Kira Buckland
Romani Archaman: Kenichi Suzumura / Xander Mobus
Leff Lynor: Tomokazu Sugita / Jalen K. Cassell
Cú Chulainn: Nobutoshi Kanna / Tony Oliver
Emiya: Junichi Suwabe / Kaiji Tang
Medusa: Yuu Asakawa / Melissa Fahn
Altria Pendragon (Alter): Ayako Kawasumi / Kari Wahlgren
About Aniplex of America Inc.
Aniplex of America Inc. (Santa Monica, California) is a subsidiary of Aniplex Inc. (headquartered in Tokyo, Japan), a group of Sony Music Entertainment (Japan) Inc. and a leading provider of anime content and music production and distribution in Japan. Aniplex of America has launched fanfavorite Blu-ray and DVD releases including Fate/stay night [Unlimited Blade Works], Fate/Zero, the Sword Art Online series, Your lie in April, KILL la KILL, Bakemonogatari, Puella Magi Madoka Magica, Blue Exorcist, NISEKOI, the OREIMO series, DURARARA!!×2, Magi series, Expelled From Paradise, The irregular at magic high school, and ALDNOAH.ZERO. The company's evergrowing line-up of shows includes our most recent titles: March comes in like a lion, Blue Exorcist: Kyoto Saga, ERASED, The Asterisk War, OWARIMONOGATARI, KIZUMONOGATARI, Charlotte, Occultic;Nine, www.WAGNARIA!!, GRANBLUE FANTASY, and Eromanga Sensei.
www.AniplexUSA.com  www.facebook.com/AniplexUSA  www.twitter.com/AniplexUSA  www.youtube.com/AniplexUS  www.twitch.tv/AniplexUSA
###