Source:
Aniplex of America
Summary:
Aniplex of America announced that they will release the first season of Blue Exorcist in a Blu-Ray boxed set. The $199.98 release will include all 25 episodes of the series, plus the OVA when it hits stores on June 27.
Both dubbed and subtitled versions of the show will be included.
---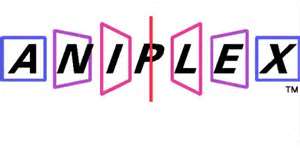 FOR IMMEDIATE RELEASE                                                                                        May 20, 2017
Aniplex of America Announces the Release of Blue Exorcist First TV Series Blu-ray Box Set
#1 Supernatural Anime Returns with a Complete Box Set!
SANTA MONICA, CA (May 20, 2017) – Aniplex of America announced that the extremely popular action anime series Blue Exorcist first TV series will be released as a complete box set on Blu-ray for the first time at their industry panel at Anime Central in Rosemont, Illinois today. The box set will feature all 25 episodes plus the OVA episode "Kuro Runs Away from Home" and bonus short animation "Ura-Eku." Pre-orders begin Monday May 22nd at www.BlueExorcist.com with a release date set for June 27, 2017.
Based on the critically acclaimed manga series by Kazue Kato, the anime series has been credited for boosting sales of the manga series by almost seven-fold, according to an article on Yahoo! Japan, resulting in an unprecedented first print run of one million copies for their seventh volume by publisher, Shueisha. Voted top 5 Best Anime Series Streaming on Netflix and #1 Best Supernatural Anime of All Time on Ranker, the series is produced by highly-acclaimed studio A-1 Pictures (Sword Art Online, Your lie in April, Erased).
The box set will feature both the original Japanese dialogue and English dialogue, featuring Bryce
Papenbrook (Sword Art Online series, Fate/stay night: Unlimited Blade Works) as Rin Okumura, Johnny Yong Bosch (Durarara!!, Gurren Lagann) as Yukio Okumura, and Christine Marie Cabanos (Puella Magi Madoka Magica, Sword Art Online) as Shiemi Moriyama for the dub.
Blue Exorcist Blu-ray Disc Box includes:
<Blu-ray Features>
Spoken Languages: Japanese & English
Subtitles: English
Aspect ratio: 16:9 widescreen
Episodes: #1-25 and OVA Episode
Number of Discs: 6 Blu-ray discs Total Run Time: Approx. 590 min.
Rating: 13 UP
<Bonus Contents>
Bonus OVA Episode "Kuro Runs Away from Home"
Bonus Short Animation Ura-Eku"
Textless Openings & Endings
Web Previews
CM & Trailer Collections
Bonus contents subject to change.
Bonus contents include English subtitles
<Bonus Materials and Special Packages>
Rigid Box with Illustrations by KEIGO SASAKI (Character Design)
Mini-pinup poster
Product number and UPC bar code
| | | | | | |
| --- | --- | --- | --- | --- | --- |
| Title | Street Date | SKU # | UPC | SRP | Store price |
| Blue Exorcist Blu-ray Disc Box | 6/27/2017 | AOA-1807 | 816546020989 | $199.98 | $159.98 |
Blue Exorcist Blu-ray Disc Box will be available through the official Aniplex of America site. For a list of our retailers, please visit: www.AniplexUSA.com/retailers
About Blue Exorcist
Assiah: the realm of humans. Gehenna: the realm of demons.
Normally, these two dimensions would never intersect, but having possessed all material substances, the demons are now intruding on the human world. Fortunately, among the human race there are those who have the ability to exorcise such demons – the Exorcists.
Among these humans is Rin Okumura, an energetic, young man who has been raised by Shiro Fujimoto, an eminent priest, with Rin's twin brother, Yukio. One day, he discovers the shocking truth that his biological father is in fact the most powerful demon of them all – Satan. As the border between "Assiah" and "Gehenna" is threatened by intruding demons, Rin vows to become the ultimate exorcist and defeat his own father and hone his skills as an exorcist at True Cross Academy with other exorcist candidates.
The series has been adapted into a film released across North America and made its U.S. network television debut on Adult Swim's TOONAMI™ in 2014. Most recently, the series returned in 2017 with Blue Exorcist -Kyoto Saga-, adapted from the Kyoto Impure King arc of the manga series.
STAFF
Original Story: Kazue Kato (published in Jump Square / Shueisha)
Director: Tensai Okamura
Screenplay: Ryota Yamaguchi
Character Design: Keigo Sasaki
Production Design: Tomotaka Shibayama
Art Setting: Yasumitsu Suetake, Satoshi Takahata
Art Director: Masatoshi Kai
Color Setting: Nagisa Abe
SFX Director: Masaharu Okazaki
CG Director: Ryuta Undo
Editing: Masahiro Goto
Music: Hiroyuki Sawano
Sound Director: Kazuhiro Wakabayashi
Animation Production: A-1 Pictures
Produced by: Blue Exorcist Committee, MBS
CAST
Rin Okumura: Nobuhiko Okamoto / Bryce Papenbrook
Yukio Okumura: Jun Fukuyama / Johnny Yong Bosch
Mephisto Pheles: Hiroshi Kamiya / Sam Regal
Shiro Fujimoto: Keiji Fujiwara / Kirk Thornton
Shiemi Moriyama: Kana Hanazawa / Christine Marie Cabanos
Ryuji Suguro: Kazuya Nakai / Kyle Herbert
Renzo Shima: Koji Yusa / Brian Beacock
Konekomaru Miwa: Yuki Kaji / Miki Moran
Izumo Kamiki: Eri Kitamura / Kira Buckland
Kuro: Ayahi Takagaki / Stephanie Sheh
Shura Kirigakure: Rina Sato / Wendee Lee Igor Noihaus: Ryotaro Okiayu / Patrick Seitz
Amaimon: Tetsuya Kakihara / Darrel Guilbeau
Arthur Auguste Angel: Daisuke Ono / David Vincent
English Voice Director & Script Writer: Alex von David
For more details on Blue Exorcist, please visit the official homepage: www.BlueExorcist.com
About Aniplex of America Inc.
Aniplex of America Inc. (Santa Monica, California) is a subsidiary of Aniplex Inc. (headquartered in Tokyo, Japan), a group of Sony Music Entertainment (Japan) Inc. and a leading provider of anime content and music production and distribution in Japan. Aniplex of America has launched fan-favorite Blu-ray and DVD releases including Fate/stay night [Unlimited Blade Works], Fate/Zero, the Sword Art Online series, Your lie in April, KILL la KILL, Bakemonogatari, Puella Magi Madoka Magica, Blue Exorcist, NISEKOI, the OREIMO series, DURARARA!!×2, Magi series, Expelled From Paradise, The irregular at magic high school, and ALDNOAH.ZERO. The company's ever-growing line-up of shows includes our most recent titles: March comes in like a lion, Blue Exorcist: Kyoto Saga, ERASED, The Asterisk War, OWARIMONOGATARI, KIZUMONOGATARI, Charlotte, WAGNARIA!!3, GOD EATER, HAIFURI (High School Fleet), GRANBLUE FANTASY, and Eromanga Sensei.
www.AniplexUSA.com www.facebook.com/AniplexUSA www.twitter.com/AniplexUSA www.youtube.com/AniplexUS www.twitch.tv/AniplexUSA
###