Source:
Aniplex of America
Summary:
Aniplex of America announced that they acquired the rights to The Promised Neverland. The publisher will stream the series on Hulu, FunimationNow, Crunchyroll, and HIDIVE, starting January 9.
---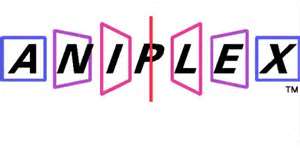 FOR IMMEDIATE RELEASE                                                                                                     January 4, 2019
Aniplex of America Acquires the Rights for The Promised Neverland And Releases Brand New Trailer
Fight your destiny in this world.
SANTA MONICA, CA (January 4, 2019) – Aniplex of America has acquired the rights in North, Central, and South America for the supernatural thriller, The Promised Neverland, and released a new trailer revealing all of the streaming platforms the show will be available on. Based on the popular manga written by Kaiu Shirai with illustrations by Posuka Demizu, the anime has quickly become one of the most highly anticipated series debuting this season since the anime adaptation was first announced in Weekly Shonen Jump in May of 2018. The anime will be produced by animation studio CloverWorks (PERSONA5 the Animation, Rascal Does Not Dream of Bunny Girl Senpai) with Mamoru Kanbe (Elfen Lied, The Perfect Insider) serving as the director for the series. Toshiya Ono (Blue Exorcist -Kyoto Saga-) is in charge of the series composition, while Kazuaki Shimada (Mahou Shoujo Nante Mouiidesukara) will handle the character design. The Promised Neverland will premiere on January 9th with subsequent new episodes every Thursday on Hulu, FunimationNow, Crunchyroll, and HIDIVE.
Set in a small orphanage called the Grace Field House, The Promised Neverland follows three orphans Emma, Norman, and Ray as they unfold the dark and twisted truth behind their seemingly picturesque home inhabited by 38 children. Since it was first published in Shueisha's Weekly Shonen Jump in August 2016, the series quickly gathered a rabid fan base with over 5 million copies in print worldwide and numerous awards, including Best Shonen Manga at the 63rd Shogakukan Manga Awards and number one manga in the male division for "Kono Manga ga Sugoi!" (This Manga is Amazing!) 2018. The anime series features an impressive veteran cast including Sumire Morohoshi (Haikyu!!, Bungo Stray Dogs), Maaya Uchida (Charlotte, Rascal Does Not Dream of Bunny Girl Senpai), and Mariya Ise (Durarara!!, Hunter x Hunter) voicing the three main characters Emma, Norman, and Ray. The all-star supporting cast includes
Yuko Kaida (PERSONA5 the Animation, Black Butler: Book of Circus), Ai Kayano (Sword Art
Online Alicization, March comes in like a lion), Lynn (I want to eat your pancreas, High School
Fleet), Shizuka Ishigami (The Anthem of the Heart, Your lie in April), and Ari Ozawa (Record of Grancrest War, WWW.WAGNARIA!!). The opening theme, "Touch Off", will be performed by Japanese alternative rock band, UVERworld who handled the theme song for the Blue Exorcist franchise as well as the live-action adaptation of Gintama. The closing theme is by Tokyo Ghoul:re's Cö shu Nie titled "Zettai Zetsumei."
Characters:
Emma No. 63194
The life of the party. Extremely athletic and a fast learner.
Norman No. 22194
The smartest of the Grace Field House children with his exquisite analytical skills and the ability to calmly make rational decisions.
Ray No. 81194
The only one at the Grace Field House who can match Norman's intelligence.
About The Promised Neverland:
As much as the children love her, she is not their mother.
They live together, but are not related.
Grace Field House is where children without parents are sent.
An irreplaceable home for the 38 children that all live happily every day, even if they were strangers at first.
Until suddenly, their lives are changed forever…
For more details on The Promised Neverland, please visit: neverland–animeUSA.com
STAFF
Original Story: Kaiu Shirai & Posuka Demizu
(Serialized in "Weekly Shonen Jump"" by Shueisha)
Director: Mamoru Kanbe
Series Structure: Toshiya Ono
Character Design / Chief Animation Director: Kazuaki Shimada
Prop Design: Hiroki Itai
Art Setting: Shigemi Ikeda (ATELIER MUSA), Shuichi Okubo (ATELIER MUSA), Kayoko
Tomono (ATELIER MUSA), Miho Norisue (ATELIER MUSA)
Art Directors: Shigemi Ikeda (ATELIER MUSA), Yukiko Maruyama (ATELIER MUSA)
Color Design: Kazuko Nakashima
Director of Photography: Tomoyuki Shiokawa (T2studio)
CG Director: Yo Fukuda
Editor: Rie Matsubara (Seyama Henshushitsu)
Music: Takahiro Obata
Sound Director: Katsunori Shimizu
Production: CloverWorks
Opening Song by UVERworld Ending Song by Cö shu Nie
CAST
Emma: Sumire Morohoshi
Norman: Maaya Uchida
Ray: Mariya Ise
Isabella: Yuko Kaida
Krone: Nao Fujita
Don: Shinei Ueki
Gilda: Lynn
Phil: Hiyori Kono
Nat: Shizuka Ishigami
Anna: Ai Kayano
Thoma: Mari Hino
Lannion: Yuko Mori Conny: Ari Ozawa
About Aniplex of America Inc.
Aniplex of America Inc. (Santa Monica, California) is a subsidiary of Aniplex Inc. (headquartered in Tokyo, Japan), a group of Sony Music Entertainment (Japan) Inc. and a leading provider of anime content and music production and distribution in Japan. Aniplex of America has launched fan-favorite Blu-ray and DVD releases including Fate/stay night [Unlimited Blade Works], Fate/Zero, the Sword Art Online series, Your lie in April, KILL la KILL, Bakemonogatari, Puella Magi Madoka Magica, Blue Exorcist, anohana -The Flower We Saw That Day-, NISEKOI, the OREIMO series, DURARARA!!×2, Magi series, Expelled From Paradise, The irregular at magic high school, and ALDNOAH.ZERO. The company's ever-growing line-up of shows include: March comes in like a lion, Blue Exorcist: Kyoto Saga, ERASED, The Asterisk War, OWARIMONOGATARI, KIZUMONOGATARI, Charlotte, Occultic;Nine, WWW.WAGNARIA!!,
GRANBLUE FANTASY The Animation, Eromanga Sensei, Katsugeki TOUKEN RANBU, BLEND-
S, Fate/stay night [Heaven's Feel] I. presage flower, Slow Start, Record of Grancrest War, Today's MENU for EMIYA Family, PERSONA5 the Animation, Sword Art Online Alternative: Gun Gale Online, Yuuna and the Haunted Hot Springs, Cells at Work!, Rascal Does Not Dream of Bunny Girl Senpai, DAKAICHI –I'm being harassed by the sexiest man of the year-, and Sword Art Online Alicization. In June 2017, the company launched the English version of the popular mobile game, Fate/Grand Order, which has exceeded four million downloads.
www.AniplexUSA.com www.facebook.com/AniplexUSA www.twitter.com/AniplexUSA www.youtube.com/AniplexUS
###