---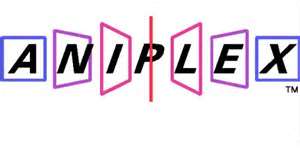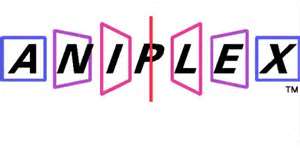 FOR IMMEDIATE RELEASE MAY 17, 2019
Aniplex of America Announces
Sword Art Online II Blu-ray Disc BoxRelease in September
The smash hit series gets a long-awaited box release featuring Phantom Bullet, Calibur, Mother's Rosario, and tons of bonus content!
SANTA MONICA, CA (MAY 17, 2019) – Aniplex of America is thrilled to announce the release of the Sword Art Online II Blu-ray Disc Box containing the Phantom Bullet, Calibur, and Mother's Rosario arc later this year. The disc box will contain seven Blu-ray discs and a mini pinup poster, housed in a rigid box with illustrations by the series's acclaimed character designer and chief animation director, Shingo Adachi.
Along with all twenty-four episodes, the Blu-ray will be chock-full of bonus content including the special animation "Sword Art Offline 2," original web previews, textless openings and endings, as well as audio commentary by the creators and Japanese cast. Fans will now have the opportunity to complete their collection alongside Aniplex of America's Sword Art Online Blu-ray Disc Box (TV Series & Extra Edition) released in 2017. Sword Art Online II Blu-ray Disc Box will be available beginning September 24th with pre-orders open now at the online retailer, RightSttufAnime.com.
Based on Reki Kawahara's light novels with illustrations by abec, the anime series quickly became an international sensation since its premiere in 2012, followed by Sword Art Online II in 2014, with the English dub produced by Aniplex of America airing on Toonami in 2015. Since then, the franchise has expanded to include the feature length film Sword Art Online the Movie -Ordinal Scale-, spin-off series Sword Art Online Alternative: Gun Gale Online, and most recently the highly anticipated third season, Sword Art Online Alicization.
The series is produced by A-1 Pictures (Blue Exorcist, anohana – The Flower We Saw That Day-) and directed by ERASED's Tomohiko Ito with music by acclaimed composer Yuki Kajiura (Demon Slayer: Kimetsu no Yaiba, Fate/stay night [Heaven's Feel] I. presage flower). The Japanese cast features Yoshitsugu Matsuoka (Eromanga Sensei, Demon Slayer: Kimetsu no Yaiba), Haruka Tomatsu (PERSONA5 the Animation, DARLING in the FRANXX), Kanae Ito (High School Fleet, God Eater), and Miyuki Sawashiro (Monogatari series, Fate/Apocrypha). The English dub stars Bryce Papenbrook (Blue Exorcist, Fate/stay night series), Cherami Leigh (Cells at Work!, anohana – The Flower We Saw That Day-), Stephanie Sheh, (ERASED, Fate/stay night series ), and Michelle Ruff (Gurren Lagann, ERASED).
Sword Art Online II Blu-ray Disc Box includes: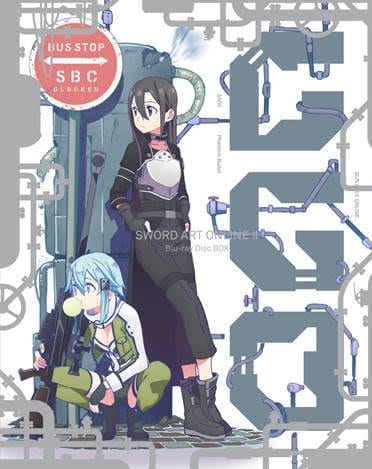 <Disc Specs>
Spoken Languages: Japanese & English
Subtitles: English, Spanish
Aspect ratio: 16:9 widescreen
Episodes: Episodes 1-24
Number of Disc: 7 Blu-ray Discs Total Run Time: approx. 590 min.
Rating: 13 UP
<Bonus Contents>
Audio Commentary by the Creators and Japanese Cast
Special Animation "Sword Art Offline 2"
Textless Openings and Endings
Original Web Previews

Bonus content subject to change.
Bonus content includes subtitles
< Bonus Materials & Package>  
Rigid Box with Illustration by Shingo Adachi (Character Design / Chief Animation Director) Mini Pinup Poster

Bonus content subject to change.
Product number and UPC bar code:
Title
Street Date
SKU #
UPC
SRP
Store price
 

Sword Art Online II

Blu-ray Disc Box

 

9/24/2019
AOA-6405
816546021542
$ 199.98
$159.98
About Sword Art Online II:
A year has passed since SAO was cleared. Summoned by Seijirou Kikuoka of the Virtual Division at the Ministry of Internal Affairs and Communications, Kazuto (Kirito) learns of a series of bizarre murders linked to the popular VR game, Gun Gale Online (GGO). After being shot in-game by a player calling himself Death Gun, two prominent GGO players have mysteriously turned up dead in the real world. As Kazuto logs into GGO and starts investigating the mystery, he meets a female sniper named Sinon who wields a Hecate II rifle.
Is she friend or foe? Kirito enters the virtual world once more for an all-new adventure!
For more details on Sword Art Online II, please visit: https://www.swordart-onlineusa.com/
STAFF
Original Story: Reki Kawahara (Dengeki Bunko / ASCII MEDIA WORKS)
Original Illustration & Character Design Concept: abec
Director: Tomohiko Ito
Character Design: Shingo Adachi
Sub Character Design: Yu Yamashita
Chief Animation Directors: Shingo Adachi, Yu Yamashita
Action Scene Animation Directors: Ryuta Yanagi, Tetsuya Takeuchi
Weapon Animation Director: Yu Aoki
Main Animator: Kengo Matsumoto
Monster Design: Ryuta Yanagi
Prop Design: Shinobu Tsuneki, Takahiro Ishimoto
Art Directors: Yusuke Takeda, Takayuki Nagashima
Art Setting: Yoshinori Shiozawa
Conceptual Art: Sotaro Hori
Color Setting: Kazuko Nakashima
CG Director: Ryuta Undo
Director of Photography: Atsushi Usuda
2D Works: Gaku Hirooka, Satoshi Watsuji
Editing: Shigeru Nishiyama
Sound Director: Yoshikazu Iwanami
Sound Effects: Dax Production
Music: Yuki Kajiura
Project Supervising: GENCO
CAST (Japanese / English)
KIRITO: Yoshitsugu Matsuoka / Bryce Papenbrook
ASUNA: Haruka Tomatsu / Cherami Leigh
YUI:  Kanae Ito / Stephanie Sheh
SILICA: Rina Hidaka / Christine Marie Cabanos LISBETH: Ayahi Takagaki / Sarah Anne Williams
LEAFA: Ayana Taketatsu / Cassandra Lee Morris
KLEIN: Hiroaki Hirata / Kirk Thornton
SEIJIROU KIKUOKA: Toshiyuki Morikawa / Matt Mercer
SINON: Miyuki Sawashiro / Michelle Ruff
YUUKI: Yuki Aoi / Erica Mendez AGIL: Hiroki Yasumoto / Patrick Seitz
SIUNE: Yu Shimamura / Erika Harlacher
JUN: Daiki Yamashita / Max Mittelman
KYOJI SHINKAWA: Natsuki Hanae / Johnny Yong Bosch
About Aniplex of America Inc.
Aniplex of America, Inc. (Santa Monica, California) is a subsidiary of Aniplex, Inc. (headquartered in Tokyo, Japan), a division of Sony Music Entertainment (Japan), Inc., and a leading provider of anime content and music production and distribution in Japan. The company's ever-growing lineup of shows includes: Sword Art Online, FULLMETAL ALCHEMIST: BROTHERHOOD, Fate/stay night [Unlimited Blade Works], Fate/Zero, Puella Magi Madoka Magica, March comes in like a lion, Blue
Exorcist, KILL la KILL, Gurren Lagann, Monogatari series, anohana -The Flower We Saw That Day-, Cells at Work!, The Promised Neverland, and Demon Slayer: Kimetsu No Yaiba. In 2017, the company made its first foray into mobile gaming with the launch of the English version of the popular mobile game, Fate/Grand Order, and recently announced their plans to release Magia Record: Puella Magi Madoka Magica Side Story's English version in the U.S. and Canada in summer of 2019.
www.AniplexUSA.com www.facebook.com/AniplexUSA www.twitter.com/AniplexUSA www.youtube.com/AniplexUS
###