Source:
Aniplex of America
Summary:
Aniplex of America announced that they will stream The Moment You Fall in Love on Crunchyroll. The film will stream as an exclusive starting June 6.
---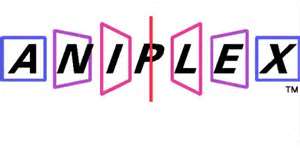 Aniplex of America to Begin Streaming  The Moment You Fall in Love Anime Film This June
HoneyWorks' Romantic Musical Film will return with Part 2 on Crunchyroll
SANTA MONICA, CA (May 20, 2017) –Aniplex of America announced today at their industry panel at Anime Central in Rosemont, Illinois that they will begin streaming the animated film, The Moment You Fall in Love, exclusively through Crunchyroll (www.Crunchyroll.com) starting on June 6th.
This is the second installment of the two-part short film series, following I've Always Liked You, and was first released in Japan in December of last year. The films are based on videos and songs by the Vocaloid music unit, HoneyWorks. The group is popular among teenage girls in Japan as well as among males in the U.S., their videos attracting over 100 million views on Youtube, NicoNico and other platforms. In addition, sales for the five novels based on their songs have surpassed over 850,000 copies.
The Moment You Fall in Love is based on "Confess Your Love Committee -Romance Series-" songs by HoneyWorks, including "Ima suki ni naru" (lit. I'm falling in love now). The movie title is shared with an album by HoneyWorks released in July 2015 that has reached #4 on the Oricon Weekly Ranking.
Following I've Always Liked You, this story focuses on Hina Setoguchi (voiced by Momo Asakura). Hina finally decides to confess her love to Koyuki Ayase (voiced by Tsubasa Yonaga), who she had been drawn to since middle school and into high school. This series is often praised for its pleasing visuals and character designs. Just as the first film, The Moment You Fall in Love is directed by Tetsuya Yanagisawa (Fate/stay night), with Maki Fujii (I've Always Liked You) as the character designer.
For more details on The Moment You Fall in Love, please visit the official homepage:
http://www.aniplexusa.com/honeyworks/
STAFF:
Original Works/Music: HoneyWorks
Director: Tetsuya Yanagisawa
Screenplay: Yoshimi Narita
Character Design/Chief Animation Director: Maki Fujii  Art Setting: Eiko Tsunado (KUSANAGI) Art Director: Yuki Umino (KUSANAGI)
Prop Design: Yutaka Miya
Color Design: Makiko Kojima (studio.Road)
Director of Photography: Yoshihiro Sekiya (Graphinica) CG: Yoshinori Ban
Editor: Aya Hida
Sound Director: Yukio Nagasaki
Sound Effects: Yasuyuki Konno (Swara Pro)
Sound Production: Milestone Music Publishing
Animation Producer: Keisuke Kawai
Producer: Shunsuke Saito
Animation Production : Qualia Animation
Produced By: "Confess Your Love Committee" Production Committee
CAST:
Hina Setoguchi: Momo Asakura
Kotaro Enomoto: Natsuki Hanae
Koyuki Ayase: Tsubasa Yonaga
Ken Shibasaki: Yoshimasa Hosoya
Kodai Yamamoto: Yoshitsugu Matsuoka
Arisa Takamizawa: Nao Higashiyama
Yu Setoguchi: Hiroshi Kamiya
Natsuki Enomoto: Haruka Tomatsu
Sota Mochizuki: Yuki Kaji
Akari Hayasaka: Kana Asumi
Haruki Serizawa: Kenichi Suzumura
Miou Aida: Aki Toyosaki
Sena Narumi: Sora Amamiya Midori Hamanaka: Gero
About Aniplex of America Inc.
Aniplex of America Inc. (Santa Monica, California) is a subsidiary of Aniplex Inc. (headquartered in Tokyo, Japan), a group of Sony Music Entertainment (Japan) Inc. and a leading provider of anime content and music production and distribution in Japan. Aniplex of America has launched fan-favorite Blu-ray and DVD releases including Fate/stay night
[Unlimited Blade Works], Fate/Zero, the Sword Art Online series, Your lie in April, KILL la KILL, Bakemonogatari, Puella Magi Madoka Magica, Blue Exorcist, NISEKOI, the OREIMO series, DURARARA!!×2, Magi series, Expelled From Paradise, The irregular at magic high school, and ALDNOAH.ZERO. The company's ever-growing line-up of shows includes our most
recent titles: March comes in like a lion, Blue Exorcist: Kyoto Saga, ERASED, The Asterisk War, OWARIMONOGATARI, KIZUMONOGATARI, Charlotte, WAGNARIA!!3, GOD EATER, HAIFURI (High School Fleet), GRANBLUE FANTASY, and Eromanga Sensei.
www.AniplexUSA.com www.facebook.com/AniplexUSA www.twitter.com/AniplexUSA www.youtube.com/AniplexUS
www.twitch.tv/AniplexUSA
###