Source:
Aniplex of America
Summary:
Aniplex of America announced that Hulu and Crunchyroll will host simulcasts for the Record of Grancrest War anime. The series will premiere on both networks on January 5, 2018 at 11:30AM Eastern (8:30AM Pacific).
---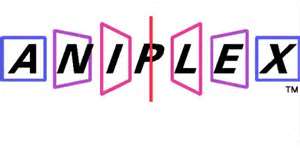 Aniplex of America Announces Record of Grancrest War Streaming on Crunchyroll and Hulu in January 2018
The world's greatest record of war fantasy begins in January!
SANTA MONICA, CA (December 12, 2017) – Aniplex of America is proud to announce that Record of Grancrest War will begin streaming in January 2018 on Crunchyroll and Hulu. The new anime is based on the light novel series by Ryo Mizuno, who is best known for the fantasy novel Record of Lodoss War, which sold over 10 million copies in Japan. In a recently released English subtitled trailer by Aniplex of America, fans got a glimpse into the series' story, which opens with a passionate declaration of allegiance by mage, Siluca Meletes, played by voice actress, Akari Kito (ERASED,BLEND-S).  The series also stars Kentaro Kumagai (Charlotte, Fate/Grand Order – First Order –) as vagrant knight Theo Cornaro, whose ambitions of freeing his homeland from oppression is the central plotline of the series. Mamoru Hatakeyama will be directing the series with the animation studio, A-1 Pictures (Sword Art Online, ERASED, Blue Exorcist). The series is scheduled to premiere on January 5, 2018 at 8:30 am PST on Crunchyroll and Hulu.
Record of Grancrest War also features a supporting cast of all-star heavyweights including Yuichi Nakamura (Durarara!! series, The irregular at magic high school franchise), Satoshi Hino (Magi: The Kingdom of Magic, The irregular at magic high school THE MOVIE – The Girl Who Summons the Stars -), Yoshitsugu Matsuoka (Sword Art Online, Eromanga Sensei), and Ai Kayano (anohana – The Flower We Saw That Day –, March comes in like a lion). The series' opening theme "starry" is by Mashiro Ayano (Fate/stay night [Unlimited Blade Works]) and ending theme "PLEDGE" is by ASCA (Fate/Apocrypha).
Theo Cornaro: A young Lord on a journey to liberate his village from tyranny. The Crest he wields with his right hand may still be small, but he devised it with his own power; he serves no master. Although he still has a long way to go before he can harness his full powers as a Lord, he is a man with a strong sense of justice, willing to fight for the downtrodden.
Siluca Meletes: A prodigious female mage who graduated the magic university at a young age.
Aside from magic, she has various other skills and knowledge, such as diplomacy, politics, and tactics, to assist her Lord. With the Lords lacking any ideals, constantly feuding over wealth and authority, she was in despair until she met Theo, and forced him into entering a contract with her as his loyal mage.
About Record of Grancrest War:
"I, Siluca Meletes, hereby make a contract with the Crest of Knight Theo, and swear my allegiance for all of eternity."
A lone mage named Siluca and a vagrant knight named Theo make an oath as master and retainer, with hopes of bringing reform to a land riddled with war and Chaos.
Atlatan is a land dominated by Chaos, factors that twist the laws of nature and cause disruption throughout the world. Fearing disaster brought about by Chaos, the people lived protected by "Lords;" those with the power of "Crests," used to suppress Chaos. However, the Lords decided to abandon the concept of protecting the people and turn against each other secretly in war, stealing each other's Crests to gain dominion over one another.
Among these people are Siluca, a lone mage who despises the Lords, and Theo, a vagrant knight who continues his journey of training to someday liberate his homeland from tyrannical rule.
Enticed by Theo's ideals, Siluca's coercive tactics have the two forming a contract and together, the pair work to reform a war-torn land.
Unfolding around the crystal of order, "Grancrest," the world's greatest record of war fantasy begins!!
Information on Record of Grancrest War is available at: http://grancrest-war.com or follow the official Record of Grancrest War USA Facebook page atfacebook.com/GrancrestUSA.
STAFF:
Director: Mamoru Hatakeyama
Original Story/Author: Ryo Mizuno
Illustrator: Miyuu / Fantasia Bunko (KADOKAWA)
Series Composition: Ryo Mizuno / Shunsaku Yano
Screenplay: WriteWorks
Character Design: Hiroshi Yakou
Sub-Character Design: Yuuko Yahiro
Prop Design: Takayuki Kidou
Weapon/Monster Design: Hiroyuki Taiga
Art Director: Hirofumi Sakagami (Totonyan)
Color Setting: Hitomi Sano
CG Director: Takeshi Shinda (Asahi Production)
Director of Photography: Ryo Kujirai / Wakana Moriya (Asahi Production)
Director of Visual Effects: Kousuke Nakanishi (Asahi Production)
Editor: Rie Matsubara (Seyama Editing)
Music: Yugo Kanno
Sound Director: Yoshikazu Iwanami
Animation Production: A-1 Pictures
CAST:
Theo Cornaro: Kentaro Kumagai
Siluca Meletes: Akari Kito
Irvin: Yuichi Nakamura
Aishela: Reina Ueda
Lassic David: Satoshi Hino
Moreno Dortous: Yoshitsugu Matsuoka
Priscilla: Natsumi Takamori
Marrine Kreische: Ai Kayano
Villar Constance: Takahiro Sakurai
Milza Kuces: Wataru Hatano
Alexis Doucet: Yuichi Iguchi
Emma: Minori Suzuki
Luna: Megumi Nakajima
Margaret Odeus: Yuhko Kaida
Laura Hardley: Chika Anzai
Helga Piarosa: Yumi Uchiyama
Colleen Messala: Kaede Hondo
About Aniplex of America Inc.
Aniplex of America Inc. (Santa Monica, California) is a subsidiary of Aniplex Inc. (headquartered in Tokyo, Japan), a group of Sony Music Entertainment (Japan) Inc. and a leading provider of anime content and music production and distribution in Japan. Aniplex of America has launched fan-favorite Blu-ray and DVD releases including Fate/stay night [Unlimited Blade Works], Fate/Zero, the Sword Art Online series, Your lie in April,KILL la KILL, Bakemonogatari, Puella Magi Madoka Magica, Blue Exorcist, NISEKOI, the OREIMO series, DURARARA!!×2, Magi series, Expelled From Paradise, The irregular at magic high school, and ALDNOAH.ZERO. The company's ever-growing line-up of shows include: March comes in like a lion, Blue Exorcist: Kyoto Saga, ERASED, The Asterisk War, OWARIMONOGATARI, KIZUMONOGATARI, Charlotte, Occultic;Nine, WWW.WAGNARIA!!, GRANBLUE FANTASY, Eromanga Sensei, Katsugeki TOUKEN RANBU, and BLEND-S. In June 2017, the company launched the English version of mobile game, Fate/Grand Order, which quickly exceeded one million downloads. Based on the popular Fate series, Fate/Grand Order is currently available on iOS and Android.
###