Source:
Maiden Japan
Summary:
Maiden Japan announced that they licensed the Asura Cryin' anime TV series. The company will stream the title on digital outlets, followed by a home video release.
---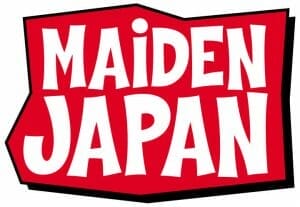 FOR IMMEDIATE RELEASE
Maiden Japan Reveals the Mystic Secrets of "Asura Cryin'"
HOUSTON, TX, March 19, 2019 – Maiden Japan proudly announces that it has acquired the rights to the action-packed supernatural adventure, Asura Cryin'. Anime studio Seven Arcs (ViVid Strike!, Mahou Shoujo Lyrical Nanoha A's) teamed up with director Keizo Kusakawa (Campione!, Inukami!) to bring the series to life.
Some people are haunted by memories. Tomoharu is haunted by his friend Misao, who died in a horrible plane crash that Tomoharu somehow survived. However, while having a girl that no one else can see hanging around is a little odd, it's not until Tomoharu's mom gets remarried, leaving him alone, that things get really weird:  A mysterious girl appears with a package that Tomoharu is supposed to guard. A second girl breaks into the house, demanding something called an "extractor." And both girls can inexplicably see Misao! As more people target the package and Tomoharu, the mystery only deepens. What's in the package, why are so many people after it, and is it connected to the plane crash or something even more sinister?
Miyu Irino (Haikyu!!, Mob Psycho 100) plays Tomoharu Natsume while Haruka Tomatsu (Basquash!, To LOVE-Ru) and Ai Nonaka (Amagi Brilliant Park, Clannad) play Misao Minakami and Kanade Takatsuki, respectively.
Maiden Japan plans to stream the series on select digital outlets with a home video release to follow. For the latest and greatest from Maiden Japan, follow us on Facebook.
About Maiden Japan:
Maiden Japan is dedicated to bringing the very best in Japanese animation to the English-speaking world, from critically acclaimed masterpieces like THE ROYAL SPACE FORCE and MOBILE POLICE PATLABOR to key works by the "who's who" of creators that includes Hideaki Anno, Mamoru Oshii, Masamune Shirow, Studio CLAMP and Yoshiyuki Tomino. The company's growing catalog of products also includes classic gems such as ARMORED TROOPER VOTOMS and SPACE RUNAWAY IDEON. These titles are available in North America on Blu-ray and DVD and digitally via HIDIVE, iTunes, Hulu, Netflix, Amazon, Anime Network, PlayStation Network, YouTube and other top digital providers. For more information, please visit www.maidenjapan.net for all of your anime needs.

###