Source:
Viz Media
Summary:
Viz Media announced their schedule events for New York Comic Con 2014. The company will host the following:



Viz Media Panel, 10/9/2014, 3:15PM – 4:00PM, Room 1A14

The Fuuture of Weekly Shonen Jump, 10/9/2014, 6:00PM – 6:45PM, Room 1A14

Voltron: A 30th Anniversary Celebration Presented by Perfect Square, 10/10/2014, 2:00PM – 2:45PM, Room 1A21

Official Sailor Moon Panel, 10/11/2014, Room 1A14

Viz Media will also offer convention exclusive merchandise at their Dealer's Room booth, which includes the following:



All You Need Is Kill (Pre-street Date)

Resident Evil Volume 1 (Pre-street Date)

Kiss of the Rose Princess (Pre-street Date)

Princess Mononoke The First Story (Pre-street Date)

Hello Kitty, Hello 40 Limited Edition Art Book (Limit 250)

Bravest Warriors: The Search For Catbook Limited Edition (Limit 250)

Voltron: From Days Long Ago, A 30th Anniversary Celebration New York Comic Con Exclusive (No quantity specified)

Sailor Moon Convention T-shirts

Bleach Sword Umbrella, Soul Reaper Rukia Edition

Bleach Sword Umbrella, Soul Reaper Ichigo Edition

Naruto & One Piece Replica Art Prints (hand-numbered)

Viz will host signings with artists for each of the limited edition books.
In addition, Viz announced yesterday that Death Note and Bakuman creator Takeshi Obata will attend the event as a guest.
---
FOR IMMEDIATE RELEASE
Visit VIZ Media At 2014 New York Comic Con Booth #1944
VIZ MEDIA ANNOUNCES SPECIAL EVENTS AND CONVENTION EXCLUSIVES FOR 2014 NEW YORK COMIC-CON
North America's Leading Anime & Manga Publisher Presents Legendary Manga Artist Takeshi Obata And Details Special Panels, Exclusive Retail Items, Booth Activities, Screenings And More!
San Francisco, CA, September 30, 2014 – VIZ Media, LLC (VIZ Media), the largest distributor and licensor of manga and anime in North America, brings a potent dose of anime and manga excitement to New York City as it announces four consecutive days jam-packed with special events and convention exclusives for the 2014 New York Comic Con.
VIZ Media rolls into the Javits Convention Center between October 9th– 12th for the East Coast's biggest and most exciting popular culture event that features the latest and greatest in comics, graphic novels, anime, manga, video games, toys, movies, and television. VIZ Media will be located in Booth #1944. Full details on New York Comic Con are available at: http://www.newyorkcomiccon.com.
VIZ Media will delight NY Comic Con goers with a thrilling schedule of an ultra-rare manga (graphic novel) artist live guest appearance, WEEKLY SHONEN JUMP, SAILOR MOON and VOLTRON panel discussions, prize-winning booth activities, VOLTRON, DORAEMON and SAILOR MOON photo opportunities, as well as special artist meet-and-greet and signing sessions, exclusive retail products and a host of convention anime screenings.
New York Comic Con Guest of Honor Manga Artist Takeshi Obata
Join VIZ Media to welcome one of Japan's preeminent manga artists – Takeshi Obata – for his first-ever U.S. personal appearance! The groundbreaking artist of smash hit manga series such as DEATH NOTE, BAKUMAN。, HIKARU NO GO, RALΩGRAD and ALL YOU NEED IS KILL will appear in-person at several events during the 2014 New York Comic Con.
VIZ Media presents Takeshi Obata in-person as part of its WEEKLY SHONEN JUMP panel programming as well for an exclusive appearance and signing. Stop by the VIZ Media Booth in the Javits Main Hall for details and to secure advance tickets for the exclusive New York Comic Con Takeshi Obata signing, taking place Thursday, October 9th from 7:30pm to 8:30pm at the Javits Center.
Obata will also make a pair of additional off-site appearances at Kinokuniya and Barnes & Noble bookstores as part of New York Super Week. Full details are available at: www.newyorksuperweek.com.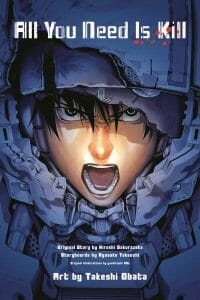 VIZ Media Convention Exclusives & Special Retail Collectables:
Stop by the VIZ Shop located in the VIZ Media Booth for a wide selection of manga and anime titles, collectables and special convention exclusives. Manga fans can pick up pre-street copies of ALL YOU NEED IS KILL, RESIDENT EVIL (Vol. 1) as well as the shojo premiere of KISS OF THE ROSE PRINCESS and PRINCESS MONONOKE THE FIRST STORY, a new hardcover storybook from the Studio Ghibli Library featuring watercolor art by Hayao Miyazaki, the film's legendary director.
Collectors and pop culture aficionados will not want to miss special Convention Exclusives that include editions of the HELLO KITTY, HELLO 40 Commemorative Art Book, with a foil-accented cover and gilded pages – only 250 copies printed, and the BRAVEST WARRIORS: THE SEARCH FOR CATBUG book, also a special limited edition with foil-accented cover and gilded pages – only 250 made – celebrating the smash hit adventure series created by Pendleton Ward. Also don't miss the New York Comic Con Exclusive edition of VOLTRON: FROM DAYS LONG AGO, A 30th ANNIVERSARY CELEBRATION book. VIZ Media will welcome artists from all of these titles for special booth signings throughout New York Comic Con. Check the daily booth schedule for posted times.
Fans with a penchant for anime can pre-order a forthcoming copy of SAILOR MOON Set 1 Part 1 (DVD/Blu-ray) ahead of its November release in partnership with RightStuf.com. Receive a special SAILOR MOON collectable coin as a free gift with pre-order convention purchase (while supplies last)! Attendees also can select from a variety of other VIZ Media Blu-ray and Combo Pack releases currently available including GARGANTIA ON THE VERDUROUS PLANET, BLOOD LAD, RANMA ½ and more!
Also available for purchase will be a limited quantity of new, exclusive New York Comic Con SAILOR MOON convention t-shirts as well as replica BLEACH sword umbrellas, with two different design variations featuring the sword hilt of Soul Reapers Rukia or Ichigo. Also grab a sneak peek at the first officially licensed North American DORAEMON products, and an exclusive selection of hand numbered ONE PIECE and NARUTO replica art prints, along with many, many other items.
VIZ Media New York Comic Con Panels:
Thursday October 9th
3:15PM – 4:00PM         Panel: VIZ MEDIA PANEL (Room 1A14)
Join VIZ Media and pull back the curtain on favorite manga and anime series. Be among the first to hear about upcoming releases and new acquisitions and throw questions at staff and grab FREE manga prizes while supplies last!
6:00PM – 6:45PM         Panel: THE FUTURE OF WEEKLY SHONEN JUMP (Room 1A14)
Join the editors of VIZ Media's WEEKLY SHONEN JUMP and editors from Japan's Weekly Shonen Jump magazine to welcome Takeshi Obata for an enlightening personal discussion on what's new and what's next for the long-running manga anthology which launched best-selling titles such as NARUTO, BLEACH, ONE PIECE, DRAGON BALL as well as Obata's BAKUMAN。and DEATH NOTE series.
Friday October 10th
2:00PM – 2:45PM         Panel: VOLTRON: A 30TH ANNIVERSARY
CELEBRATION PRESENTED BY PERFECT SQUARE     (Room 1A21)
In 1984, Voltron: Defender of the Universe hit the TV, and the world of giant robots has never been the same. In honor of Voltron's 30th anniversary, join the staff of VIZ Media's Perfect Square imprint for a very special peek behind the curtain at this cultural phenomenon with special guests, new product announcements and much, much more!
5:00PM – 5:45PM         Panel: WEEKLY SHONEN JUMP PRESENTS
TAKESHI OBATA, MANGA ARTIST  (Room 1A21)
Join VIZ Media and the staff of WEEKLY SHONEN JUMP to welcome very special guest Takeshi Obata and his editor Koji Yoshida for a conversation about Obata's beginnings as an artist, his extensive history working in the manga industry, and the creative process behind his works. Don't miss this extraordinary opportunity!
Saturday October 11th
4:15PM – 5:00PM         Panel: OFFICAL SAILOR MOON PANEL (Room 1A14)
Come on a journey with the legendary Guardian of love and justice, Sailor Moon! Members of the VIZ Media SAILOR MOON animation team will talk about the impact of this beloved anime series, show footage from the re-mastered episodes and celebrate the long-awaited return of Usagi and her friends!
Scheduled Booth Activities:
The VIZ Media booth will buzz with continual activity throughout New York Comic Con with a host of fun in-booth games and activities.
VIZ Media Prize Wheel of Destiny: Take a spin for a chance to win a surprise goodie like t-shirts, posters, stickers and more! While supplies last.
DORAEMON Meet & Greet: Drop by for a photo op with everyone's favorite big blue cat-type robot from the future!
SAILOR MOON PHOTO SESSION: Meet Guardian Sailor Moon (official cosplayer) and bring your own camera/phone and take your own "Sailor Selfie"!
VOLTRON Mascot Appearance: Become a Defender of the Universe with an official photo.
VIZ Media /WEEKLY SHONEN JUMP Newsletter Sign-Up: Receive the latest digital news about your favorite anime and manga titles and get a free Takeshi Obata full-color poster!
Convention goers should check the daily master schedule for a complete listing of that day's confirmed in-booth activities.
VIZ Media New York Comic Con Anime Screenings:
Catch some of VIZ Media's hottest and newest anime titles with special premieres happening throughout the New York Comic Con. Don't miss special presentations of NARUTO THE MOVIE: ROAD TO NINJA, SAILOR MOON CRYSTAL & SAILOR MOON (Original Series), BLOOD LAD, RANMA ½, GARGANTIA ON THE VERDUROUS PLANET, and TIGER & BUNNY THE MOVIE: THE RISING.
For more information on anime and manga titles published by VIZ Media, please visit www.VIZ.com.
About VIZ Media, LLC
Headquartered in San Francisco, California, VIZ Media distributes, markets and licenses the best anime and manga titles direct from Japan.  Owned by three of Japan's largest manga and animation companies, Shueisha Inc., Shogakukan Inc., and Shogakukan-Shueisha Productions, Co., Ltd., VIZ Media has the most extensive library of anime and manga for English speaking audiences in North America, the United Kingdom, Ireland and South Africa. With its popular digital manga anthology WEEKLY SHONEN JUMP and blockbuster properties like NARUTO, BLEACH and ONE PIECE, VIZ Media offers cutting-edge action, romance and family friendly properties for anime, manga, science fiction and fantasy fans of all ages.  VIZ Media properties are available as graphic novels, DVDs, animated television series, feature films, downloadable and streaming video and a variety of consumer products.  Learn more about VIZ Media, anime and manga at www.VIZ.com.
###