Source:
Viz Media
Summary:
Viz Media announced that they acquired the North American master merchandise license for Jojo's Bizarre Adventure. Viz will oversee licensing and development of products based on the title. According to Viz, the first products are due to hit later this year.
---
FOR IMMEDIATE RELEASE
VIZ MEDIA BECOMES THE NORTH AMERICAN MASTER MERCHANDISE LICENSEE FOR THE ACTION ADVENTURE SERIES JOJO'S BIZARRE ADVENTURE
A Wide Range Of Products Based On The Acclaimed Multi-Generational Fantasy Action Anime Property To Be Developed For The North American Market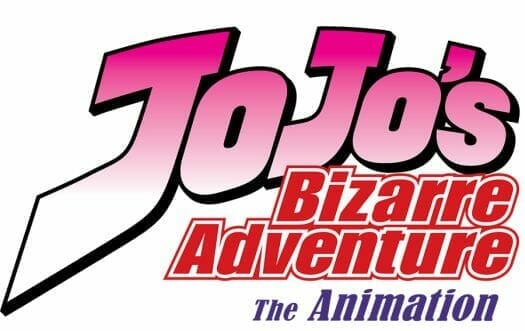 San Francisco, CA, February 5, 2015 – VIZ Media, LLC (VIZ Media), the largest publisher, distributor and licensor of manga and anime in North America, has been named the North American master merchandise licensee for JOJO'S BIZARRE ADVENTURE.
VIZ Media will oversee the licensing and development of a comprehensive range of products based on the celebrated supernatural/action/adventure anime property across several key consumer categories. The first of these new products are scheduled to be released later this year.
The JOJO'S BIZARRE ADVENTURE manga (graphic novel) series was created by Hirohiko Araki. In his long-running multi-generational adventure, there was once a mighty bloodline of heroes: the Joestars. In the 1880s, Englishman Jonathan Joestar gave his life to defeat Dio, a megalomaniacal vampire. Now, 100 years later, Dio is back, and Jonathan's descendants seek to finally destroy their ancestral enemy once and for all.
In the JOJO'S BIZARRE ADVENTURE anime series, the Aztecs – the people of the sun – once prospered in ancient Mexico. They had a bizarre stone mask that brought eternal life and the power of a domineering ruler to he who wore it, but at some point, the mask disappeared without a trace. Years later, in the late 19th Century, when men's lifestyles and outlooks on life were quickly changing, Jonathan Joestar and Dio Brando meet, and the stone mask binds them to a rather curious fate…
"We are extremely pleased to enhance the JOJO'S BIZARRE ADVENTURE legacy with the licensing and development of a range of new products that will be a highlight of fans' collections," says Daisuke Aoki, VIZ Media's Vice President of Licensing. "In Japan, JOJO'S BIZARRE ADVENTURE is one of the country's longest running and popular properties. The dynamic adventure also enjoys substantial popularity in North America and similarly spans multiple generations of fans. We look forward to supporting the brand with a notable array of officially licensed products from a variety of manufacturing partners beginning this summer."
VIZ Media's SHONEN JUMP imprint recently announced the print and digital launch of the property's original first manga story arc, JOJO'S BIZARRE ADVENTURE PART 1 – PHANTOM BLOOD, and plans to release JOJO'S BIZARRE ADVENTURE PART 2 – BATTLE TENDENCY in March. VIZ Media originally published the JOJO'S BIZARRE ADVENTURE STARDUST CRUSADERS manga story arc, the third in the overall manga series, in print in 2005.
For more information on JOJO'S BIZARRE ADVENTURE or other licensed properties available from VIZ Media, please visit www.VIZ.com.
About VIZ Media, LLC
Headquartered in San Francisco, California, VIZ Media distributes, markets and licenses the best anime and manga titles direct from Japan.  Owned by three of Japan's largest manga and animation companies, Shueisha Inc., Shogakukan Inc., and Shogakukan-Shueisha Productions, Co., Ltd., VIZ Media has the most extensive library of anime and manga for English speaking audiences in North America, the United Kingdom, Ireland and South Africa. With its popular digital manga anthology WEEKLY SHONEN JUMP and blockbuster properties like NARUTO, BLEACH and ONE PIECE, VIZ Media offers cutting-edge action, romance and family friendly properties for anime, manga, science fiction and fantasy fans of all ages.  VIZ Media properties are available as graphic novels, DVDs, animated television series, feature films, downloadable and streaming video and a variety of consumer products.  Learn more about VIZ Media, anime and manga at www.VIZ.com.
###