So, can we call this Orange is the New Yuri?
Yesterday, Netflix kicked off for live-action show Orange is the New Black. To sell the show, which hadn't previously been offered with a Japanese dub, the company took to more unorthodox means.
In a tweet, Netflix Japan published a piece of yuri artwork, which depicts leading lady Piper Chapman and Alex Vause in a loving embrace.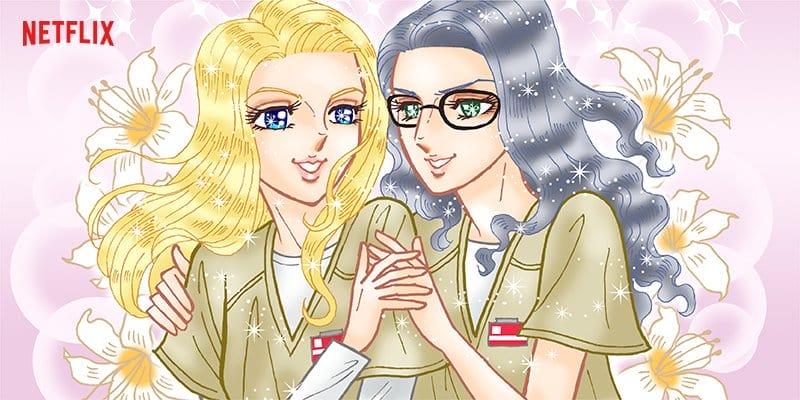 刑務所の辛い日々も、素敵な恋さえあれば。 #ネトフリ #OITNB pic.twitter.com/p7AwuWYEdH

— Netflix Japan (@NetflixJP) June 24, 2016
Rough Translation: Even in the painful daily life of prison, one can find a comforting love. #Netflix #OITNB
Orange if the New Black is a dramedy, based on the memoirs of the same name by Piper Kerman. The series stars Taylor Schilling as Piper, while Laura Prepon (That '70s Show) plays love interest Alex Vause. The series debuted as a Netflix Original on July 11, 2013. Four seasons and 52 episodes have been produced to date.
Since its première, Orange is the New Black has won numerous accolades, including:
Four Emmy Awards
Three People's Choice awards
Four Screen Actors
Five Satellite Awards
The show has been cited numerous times for its humanizing of prisoners, as well as its positive depictions of race, gender, and body types.
Netflix Japan launched Orange is the New Black in September 2015.
Source: Twitter (NetflixJP)