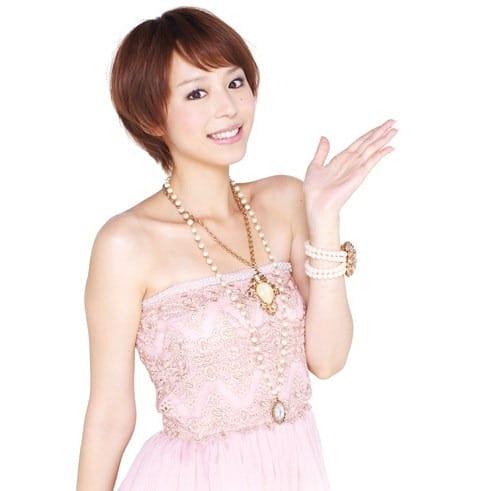 So, ah… I don't think I'm ready to call this "Epic Karaoke Battles of (Anime) History" yet.
Joking aside, the name "Aya Hirano" is one that stands out among anime fans across the globe. Her career's been dotted with countless prominent parts over the years, from Fairy Tail's Lucy Heartfilia, to Lucky Star's Konata Izumi and Dragon Ball's Dende.
Among all of her roles, though, Hirano's most iconic is undoubtedly the titular Haruhi Suzumiya in 2006's The Melancholy of Haruhi Suzumiya. Even eleven years later, fans gush about her performance. When pressed for a defining scene, it's not uncommon to hear folks to name a segment from episode twelve, Live Alive.
The scene saw Haruhi stepping onstage, clad in a bunny girl outfit and carrying a guitar. A few symbol crashes sound before the music kicks up for God Knows. The crowd's confusion turns to excitement as the song goes on, going from stunned silence to excited cheers.
It was a truly incredible segment, with fantastic animation and sublime camera work. The song, God Knows, was a catchy piece that seemed to capture the essence of Haruhi, herself. Hirano's performance was the proverbial icing on the cake, elevating the moment to "unforgettable" status.
It's been just shy of eleven years since that scene aired. Kids have grown up, teenagers settled down with families, and Hirano herself has evolved as a performer. Since Harui aired, Hirano's performed in nearly one hundred anime titles and cut five studio albums. Moreover, Hirano branched out to legitimate musical theater. She's appeared in numerous major productions, including Spamalot and The Mystery of Edwin Drood.
As one would expect, her voice has changed a bit with that combination of experience, time, and training.
On Friday, anime fans got a chance to see just how much her chops evolved over the past decade when she appeared on a Japanese karaoke competition. During the show, Hirano took the stage to perform Evangelion opening theme Cruel Angel's Thesis.
https://www.youtube.com/watch?v=cs19Els1XxY
Source: Otakomu