Happy Sunday everyone, and welcome to an all-new week of Media Create sales analysis! After an impressive couple of months packed with dueling Saiyans and fantastic beasts, we're seeing some oxygen enter the room again. This week we're looking at more than a half-dozen new SKUs hitting the big board, including a few Vita titles!
Moreover, this was a week for fans of all platforms (well, most platforms), as titles like A Certain Magical Virtual-On, Secret of Mana and Bayonetta 2 all burst on to the scene.
So, without further ado, let's get to the numbers.
Nintendo
This week, titles on Nintendo's hardware managed to claim eleven spots on the big board, with nine Switch games and two 3DS titles claiming spots.
At the front of the pack, squids and kids continue to reign with iron tentacles. Splatoon 2 (Switch) shifted another 21,815 copies this period (2,042,844 LTD) to take third place. Honestly, I'm not sure what else I can say about this spunky title right now. The sales are still strong, and we're at a point where roughly one copy is going out for every two Switch consoles sold. The weekly attach ratio was 55.5%, overall is still sitting pretty at 54.94%. The game is an evergreen, and should continue to sell strongly as we look toward the spring. I'll be genuinely shocked if the title doesn't enjoy an anniversary on the big board, at this point.
Not far behind, we're seeing folks make their way back to the track. Mario Kart 8 Deluxe (Switch) coasted to sixth place this period, with 19,280 copies reaching customers (1,346,387 LTD). The title has officially hit its baseline, as sales have remained flat for yet another week. At its current pace, we should see the title crack that 1.5 million sales milestone in about eight weeks… considering sales remain constant.
A bit further back, we see that justice is still carried out with a dab. Mario + Rabbids: Kingdom Battle (Switch) managed to move another 12,776 copies this week (142,591 LTD) to claim the #10 space. We should see this one crack 150K next sales period. Moreover, the title should coast pretty easily to 200K, given its momentum so far. Beyond that, though, the crystal ball gets a bit hazy, as sales will depend heavily on word of mouth and general customer excitement. I'm giving it a "tentative" for quarter million at this point, and will revise as updated numbers arrive.
That said, Mario's other adventure (No, not the one with the go-karts) continues to delight fans across the country. Super Mario Odyssey (Switch) captured 11th place this time around, with 12,640 copies reaching customers (1,614,506 LTD). The title is still seeing the effects of inertia week-after-week, but drops have been minor. We haven't quite hit a baseline yet, as sales have wiggled with the hardware supply. Still, I don't expect it to be much lower than this week's figure at this point. Expect this one ot reach 1.75 million before spring is out, if sales remain constant. We'll be looking at about 10-11 weeks before it reaches that point.
Meanwhile, the Hylian Champion continues to impress, even though it's been nearly a year since his last adventure began. The Legend of Zelda: Breath of the Wild (Switch) paraglided down to the #12 spot with 11,764 copies reaching customers (871,528 LTD). The title should easily see its first anniversary on the big board at this point, as sales have basically come to a flatline – declines have been minimal and tied to hardware, so we're looking at a general baseline set at about 11-12,000 units per week. We should see this one crack 900K in short order, and a million is definitely not out of reach. Not bad, considering the performance of the franchise in Japan as of late.
Sadly, it looks like this Witch Hunt won't last very long. Bayonetta's Non-Stop Climax Edition (Switch), which includes the base game and Bayonetta 2, debuted at #13 this week with 11,694 sales. Bayonetta 2's standalone game charted right behind it at #14, with 9,532 copies sold. Together, the two SKUs managed to push just 21,226 units. Now, before I go further, this is incredibly low for the franchise. Like, criminally low. Bayonetta 2's Wii U release opened at 38,828 in its first week on the Media Create charts in 2014. To see this one do just over half of that doesn't bode well, at all. As of now, I will say that Nintendo had better hope for either: a) phenomenal legs, b) strong digital sales, or c) one hell of a strong performance overseas. This release is on track to be the lowest-performing Wii U to Switch conversion for the Big N, period.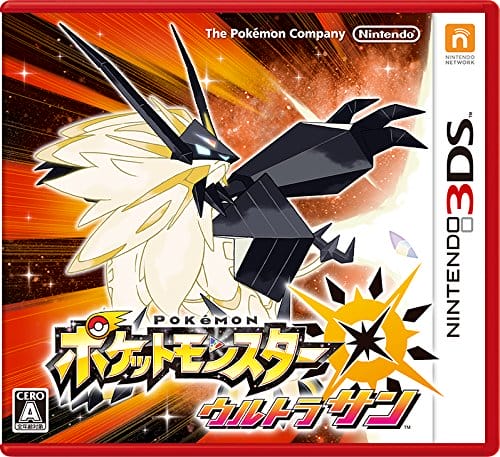 On the flip side, it looks like Alola Fever is finally starting to die down… somewhat. Pokémon Ultra Sun & Ultra Moon (3DS) took a ride pager down to fifteenth place with 9,358 copies reaching customers (1,558,042 LTD). As of now, the title continues to sit in its comfortable baseline, which gives me confident that sales should remain consistent through next week. March will get murky, though.
On a similar note, folks continue to get their groove on with Mario Party's latest entry. Mario Party: The Top 100 plummeted to the #18 space, with 5,842 units sold (161,624 LTD). It looks like this one is about to drop off, sadly, but it did greatly outperform expectations after a criminally slow launch. So I guess we could call this one a win, in the greater scheme of things.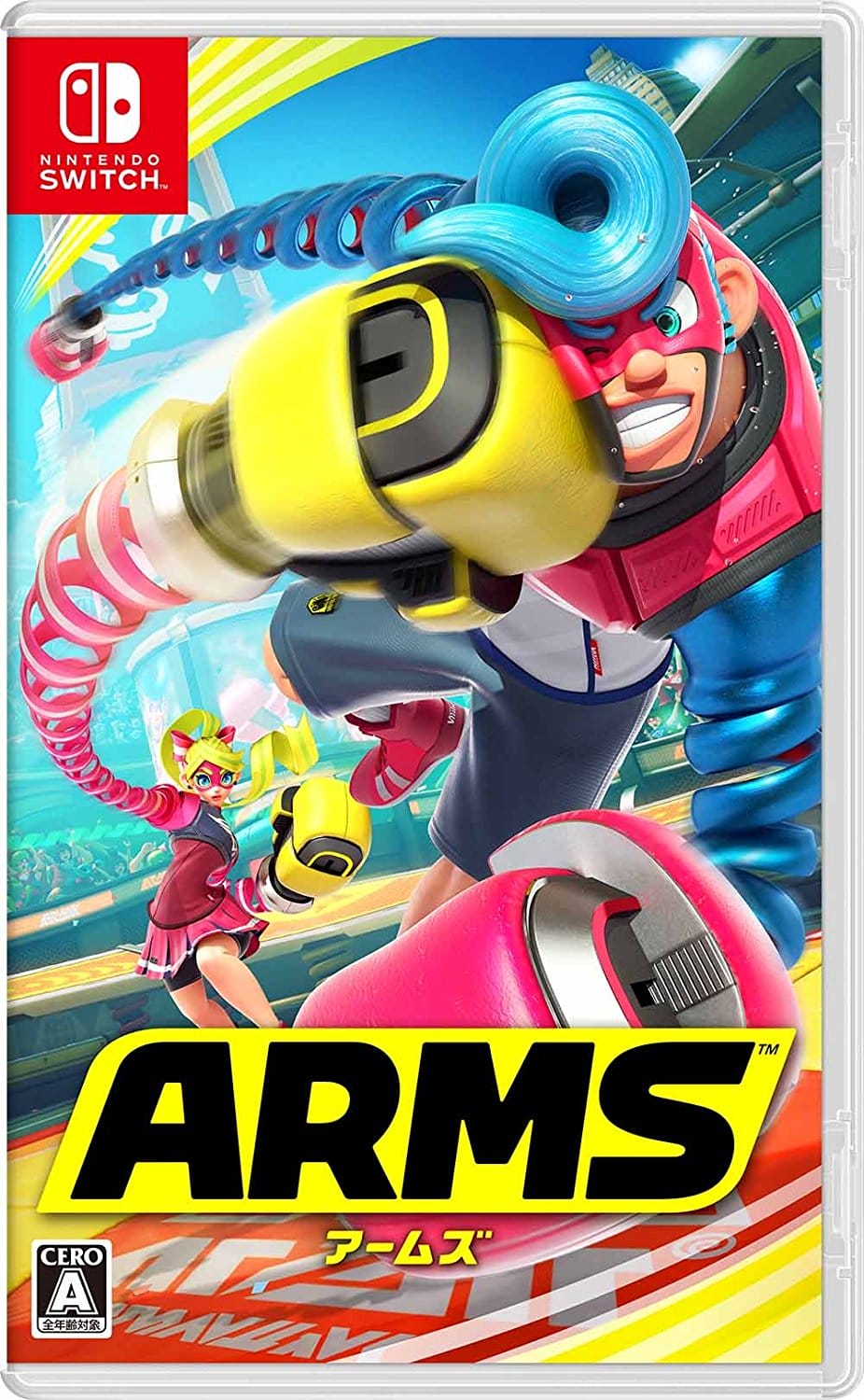 Meanwhile, the springy strikes in ARMS (Switch) seem to be falling flat once more. The title was knocked down to the #19 space, with 4,234 units sold (369,040 LTD). Expect this one to make its exit within the next two weeks.
At the back of the pack, folks continue to clamor for the microgame fun of 1-2-Switch (Switch). The title shifted another 4,194 copies this time around (399,757 LTD) to take 20th place. If it lasts one more week, we'll see it crack 400K, which would be nothing short of stellar, given the intial reception from the enthusiast market.
On the Hardware Front
This week saw the Switch taking a close second place, with 39,303 units sold (3,718,131 LTD). The 3DS took a distant third, though, selling just 10,160 handhelds this period (23,940,936 LTD). Of those, 5,778 were New 2DS-XL units (626,999 LTD).

Sony
This week, titles in the PlayStation family claimed nine spots on the big board, with six PlayStation 4 games and three Vita titles making the cut.
At the top of the heap, the mighty monsters of Monster Hunter World (PS4) continue to reign. The title held on to first place this period, pushing out another 85,322 units (1,836,291 LTD). While three weeks at the top is encouraging, I'm a bit concerned by the general collapse this week. We saw a 47% decline this period, so we could be looking at a more "general" sales curve than expected at first blush. This should crack the two million mark in the long run, but the exact "when" will depend highly on how sales fare in the coming weeks.
A bit further back, we see that time flows like a river, and history repeats. Secret of Mana (PS4) took second place, with 36,042 copies reaching customers. The Vita version also managed to chart, with 17,947 sales. Combined, the two SKUs have sold through 53,989 copies. I won't say that this was a great overall performance, but it was an expected one, nonetheless. The title should easily crack the 75K mark, with a potential 100K across both platforms, though I don't see it going much further. As of now, though, I would say this is "average, and generally what many were pegging the title to sell through."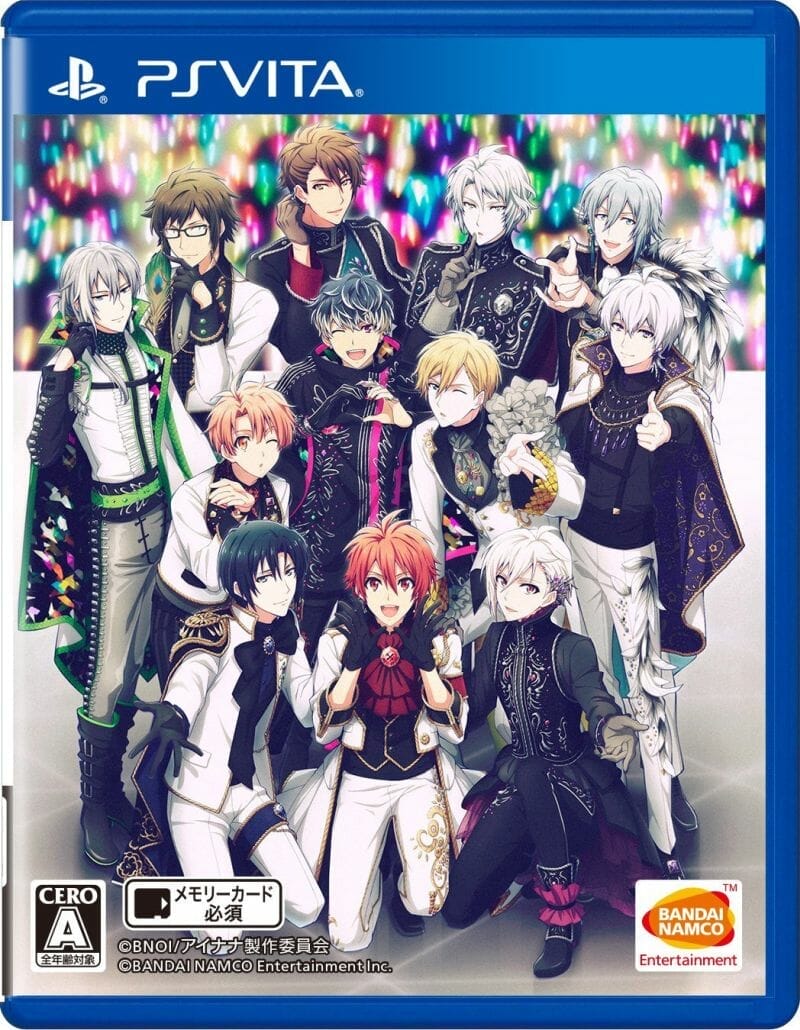 Meanwhile, it looks like the next idol sensation is taking the stage. IDOLiSH7 Twelve Fantasia (Vita) debuted at the #4 spot, moving 21,481 copies in its début week. The title is performing about as well as expected, given that we're looking at a visual novel on the Vita. The strength of the license has helped it above the 20K mark, but I do expect sales to be fairly short-lived, overall.
Not far behind, we see that yet another hero has a grappling hook ready to go. Dynasty Warriors 9 (PS4) charged down to the #5 spot with 21,180 units sold (138,675 LTD). The week-2 drop is roughly in line with expectations, though 82% is on the higher side. I advise you to expect a sharp curve going forward, which will likely translate to a shorter lifespan in the charts.
Sadly, it looks like Virtual-On doesn't have enough to bring fans to the yard anymore. Cyber Troopers Virtual-On x Toaru Majutsu no Index: Toaru Majutsu no Virtual-On (A Certain Magical Virtual-On) launched at the eighth place, with just 17,938 units sold. The Vita version also charted at the #16 spot, moving 9,284 copies for the period. Combined, we're looking at 27,222 sales overall. I don't expect this one to last very long in the charts, given that it's a license tie-in. Moreover, the 40-60% sell-through pegged by Famitsu does not bode well. We'll likely see the title end up on bomba bins sooner than later at its current pace.
At the bottom of the top-10, we see that GGO still has a pretty active scene. Sword Art Online: Fatal Bullet (PS4) dipped down to the #9 space, with 12,981 sales (88,604 LTD). The week-2 hold is a bit high, at 83% decline, but I'm not overly concerned. We're looking at a licensed game, and the title should easily crack that 100K marker within the next two weeks.
A the back of the pack, it looks like Goku's ready to be send to Snake Way once again. Dragon Ball FighterZ (PS4) dipped down to the seventeenth place, with 5,975 new fans hurling kamehamehas (88,943 LTD). I'd like to see this one crack the 90K mark, but it will all depend on whether the title hangs around for another week. Given that it's following the typical Guilty Gear trajectory, though, I'm a bit nervous about that.
On the Hardware Front
The PlayStation 4 managed to hold on to first place again, moving another 49,502 consoles (6,450,641 LTD). Of those, 8,006 were PS4 Pro units. The Vita, meanwhile, took fourth place, moving 4,959 handhelds for the week (5,825,496 LTD).
Microsoft
In the world of public transit, New Jersey's 190 bus line has a healthy amount of history behind it. Established in 1933, this 24-hour line departs from the Paterson terminal to serve Union City and (in certain instances) Clifton's Delawanna Train Station.
In the world of Japanese console sales, 190 XBox One consoles sold likely has at least a few Microsoft employees looking to get that budget bus pass out before it's too late.