(Or "So You Wanna Write For Anime Herald")
Thanks for your interest in writing a piece for Anime Herald! We're constantly on the lookout for a wide range of opinions, commentary, and critiques, and welcome submissions from a variety of angles.
Should I Pitch To Anime Herald?
Well, that depends! Do you have a great article idea that's itching to get into print? Do you feel that you can talk about a topic better than anybody else? Are you itching to get the word out on a manga or anime that deserves more attention in the greater fan community?
Well, you're in luck, because we'd like to hear from you.
The articles we run are selected primarily by the strength of the pitch that you submit, and any writing samples that we receive with your submission. (We'll get into that later!)
What Should I Pitch On?
In keeping with our core mission to build a fanzine for the new millennium, we will look over any pitch that we receive. That said, we would prefer to keep content with at least a 50% focus on anime and manga. The remaining 50% is dedicated to fandom-centric interests (i.e. video games, fan art, cosplay, etc.).
Ideally, we'd like to see works that fall under one of the following categories:
History: Features that look into the stories of our fandom's collective past. This includes personal origin stories, convention histories, deep dives into classic titles, etc.

Fandom: Commentary, analysis, or otherwise that relate to contemporary fandom-centric topics. This includes popular anime, cosplay, fan art, etc.

Niche: These are your passion projects; works that are fueled by a specific, singular focus that you, specifically find important.

Journalism: Investigative pieces that look into current events.

Interviews: One-on-one conversations with figures within the anime, manga, gaming industries and subcultures that relate to Japanese pop culture, or the greater anime industry.
Interest: Articles that don't fit cleanly into the other five categories, but instead cover perspectives or topics that would resonate with a bunch of anime fans.
General Guidelines
Whether your article is accepted or not will hinge solely on the strength of your pitch, and the churn of the greater editorial process. We accept all viewpoints, including those that refute or challenge existing articles, or stories by our own team.
While we don't put a firm limit on lower or upper word count, we encourage writers to aim for between 1,000 and 2,000 words. Moreover, we do request that all submissions be for one-off articles, we currently do not have the funding to support regular columns at this point.
Due to legal concerns, we will not accept any work that cites fansubs or scanlations. That's not to say that we won't accept works on unlicensed work. We just require that all of your images for such a project be your own translations, or a reasonable sample of panels from an official release. (In plain English, a few panels is fine, but we're not going to be posting full pages)
Moreover, if you are including photos or fan art with your work, you will need to verify with our editorial team that you have permission to run the images, and to whom we should be crediting them.
As a rule, we generally do not accept pitches for the for the following types of articles:
Listicles (Ex: "Top 10 Dr. Stone Moments Ever", "The 5 Best One Piece Battles")
Series or Episode Reviews
Advertorials (Please, just don't)
The Submission Process
In the past, Samantha would put out an open call on social media, mostly Twitter. Going forward, though, we request that all submissions be made through our submissions form. Outside of extreme circumstances, we will be redirecting all folks who pitch via email, social media, or other means to this form going forward.
From pitch to publication, we don't require contributors to disclose their real identities to write for Anime Herald. We will gladly accommodate pseudonyms. as we understand that you may want to keep the work you publish separate from your real identity for any number of reasons, including the sharing of sensitive details, fear of backlash, or simply not wanting to be published on an anime site.
We also request that those making a submission are least 18 years old.
If possible, please submit all article pitches in English. If you require support on grammar or spelling, we'll be happy to help your article shine its brightest.
For the sake of a stronger final product: Please do not submit completed articles, if you can help it. Our editors would like to be able to work with you from the earliest stages to help your work shine its brightest, and to help it be the best fit for Anime Herald, as a whole.
Due to our small staff, and limited funding, it may take a bit of time to respond to your submission. Please also note that we will not respond to every pitch, as we just don't have the manpower to do so.
Basically, we suggest following this rule of thumb: If you haven't heard anything from us in two weeks, politely reach out to us via the General Contact Form. If you don't hear anything within four days of the second message, feel free to shop your concept elsewhere.
That said, do not be discouraged if we reject your first pitch. Rejections can come from a variety of reasons, from us having similar concepts in the pipeline, to us just being too busy with our current workload. If your work isn't accepted the first time, we suggest waiting a month or two and trying again with a different pitch.
The Editing Process
When you submit a pitch to Anime Herald, you consent to working with our editorial team.
Our editors are happy to work with you to prepare an outline that works for everybody. This will then be submitted to our team for general approval. Upon receiving the team's blessing, the piece will officially be commissioned, which means that you can start working on the piece.
Our editors are happy to answer questions and offer both commentary and advice on drafts. Once a draft is submitted, we will make adjustments to the article for clarity, readability, and overall style to provide a stronger, more impactful result. Please don't fear the green pen of doom™; our editorial team is highly experienced, and we know our stuff.
Once edits are made, the updated article will be passed back to the author for a second run-through. Once both parties are happy with the final result, the work will be scheduled for publication.
All contributor articles will be published via the following content flow:
Articles will be published to the Anime Herald Patreon, as an Early Access article.
Articles will be promoted as Early Access during this period via our social media channels.
After a period of at least two weeks, the article will be published to Anime Herald, and actively promoted via our social media as Anime Herald content.
Effective August 28, 2022, item #3 will apply to every single article published by Anime Herald, outside of time sensitive content. Time sensitive content consists of the following:
On-site convention coverage
Articles that focus on ongoing events, where a two-week delay could result in outdating of the content. (As a rule, we attempt to avoid these types of articles)
These rules apply to the Anime Herald team, as well, with zero exceptions.
Words of Warning
Contributors are required to adhere to the following standards:
Contributors submitting journalistic articles must cite all facts and sources, which must be from reputable leads.
Contributors must disclose all potential and actual conflicts of interest prior to publication.
If a work requires a correction, the contributor should notify their editor immediately, so that it can be taken care of in a timely manner.
If a writer is unable to fulfill the terms of their pitch—for example, if an interview cannot be conducted or coverage was approved for an event that was canceled—the commission will be canceled as it cannot be fulfilled.
Major divergences from the initial pitch must be approved by the Anime Herald team. For example, an article about the themes of Princess Mononoke cannot become a review for Castle of Cagliostro, despite both being Hayao Miyazaki films.
Failure to follow these guidelines can, and often will result in a large, obvious correction being published to the main site, followed by a very clear correction note via social media as we are asked to update coverage by outside entities.
Anime Herald maintains the right to terminate any approved commission at any time prior to publication, and take down an article after publication. In these circumstances, Anime Herald will not pay for the article at the agreed-upon rate, and relinquishes all rights to the piece. The author will be free to publish the article elsewhere, if desired. However, Anime Herald will not host or promote the piece in this outstanding case.
Likewise, if our editors discover instances of plagiarism, or intentionally hateful or offensive content, the piece will not be run on Anime Herald, and the contributor will not be paid.
Anime Herald does not condone of, nor do we support the usage of AI-based content generation tools (ChatGPT, for example). If our editors discover that a writer has used one of these tools to generate their draft, the piece will not be run on Anime Herald, and the contributor will not be paid. Likewise, if our editorial team discovers that a writer used one of these tools to generate their pitches, said pitches will be immediately rejected, and the writer will be removed from consideration for any future work with us.
Publication and Payment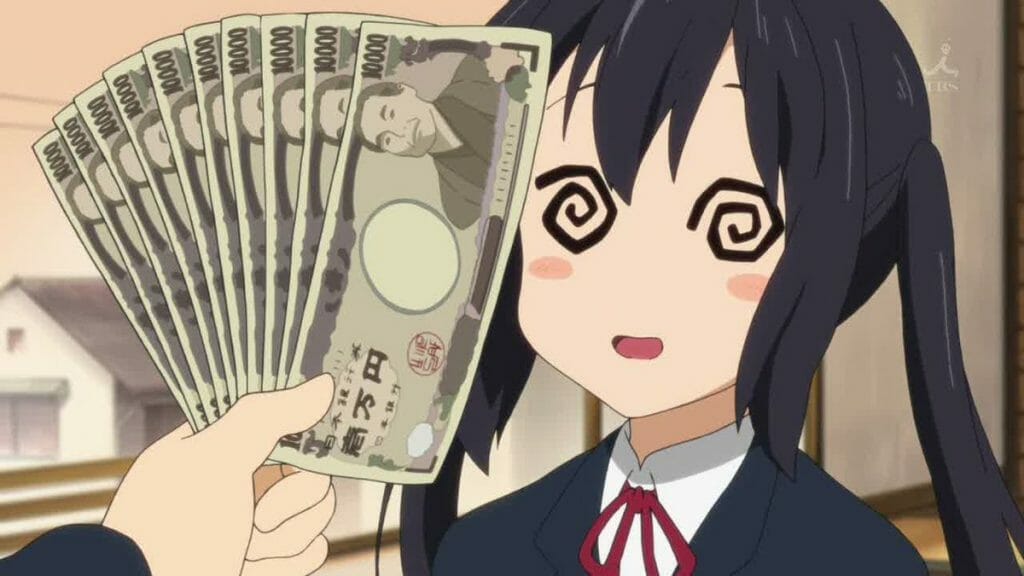 After publication, Anime Herald encourages contributors to publish a short extract of their work to social media or their own blogs, and direct readers to the full article. You put a lot of hard work into the piece, and we want to see it get read by the widest audience possible!
If a contributor terminates their relationship with Anime Herald, we retain the rights to continue publishing the contributor's previously published articles, and the contributor retains the rights to link back to the pieces. We also retain the right to promote articles via social media for as long as the article remains hosted with Anime Herald.
Anime Herald maintains a rate of $50 per article, which will be confirmed with contributors prior to commissioning an article. Contributors must invoice Anime Herald for this amount on publication, to be payable within 30 days of publication.
And That's It!
If you've read through this wall of text and want to contribute, click here to submit your pitch to us!
Last Updated: 5/27/2023