Shiny makeup, get your butts up… again!
The Sailor Moon 20th anniversary project's official website announced that six TV stations will re-broadcast Sailor Moon Crystal.  The six stations airing the show (plus première dates & times) are as follows:
Tokyo MX: 4/6/2015, 23:00
TV Hokkaido: 4/5/2015, 25:05
TV Aichi: 4/5/2015, 25:35
Sun TV: 4/7/2015, 24:00
TVQ Kyushu Housou: 4/1/2015, 17:30
BS11: April 12, 17:30
These six stations will air the show from the beginning, using the Blu-Ray editions of the episode. This is of significance, as the Blu-Ray edition episodes were cleaned up for their media release.
In addition to the announcement, the site published a new key visual for the series: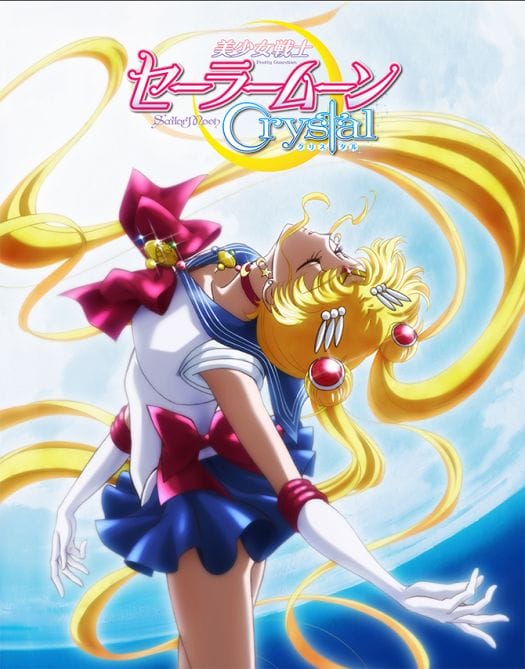 Source: NT Media