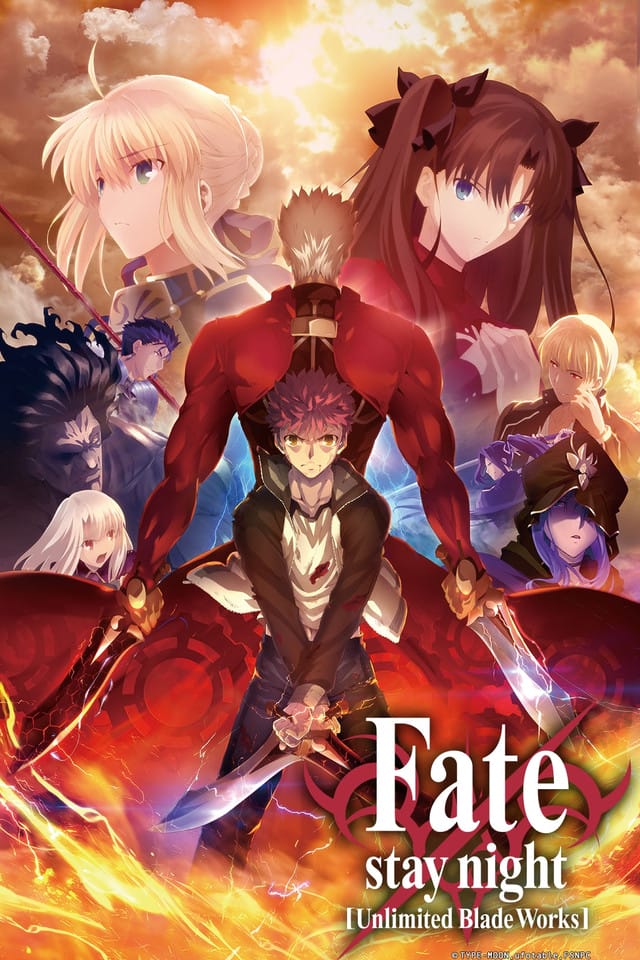 The Grail War shall continue, on the shores of Crunchyroll! Or something!
Earlier today, Crunchyroll announced that they will stream the second season of Fate/stay night: Unlimited Blade Works. The series will make its Crunchyroll début on April 4, at 10:30AM Pacific (1:30PM Eastern) for premium subscribers.
The series will be made available to free members, though episodes will be released one week after they're made available to premium members.
Aniplex of America currently holds the rights to the first season of Fate/Stay night: Unlimited Blade Works. The series is available in its entirety on Crunchyroll and Hulu.
Aniplex released a Blu-Ray set for the series on March 25, which carries a suggested price of $498.98.
Source: Crunchyroll