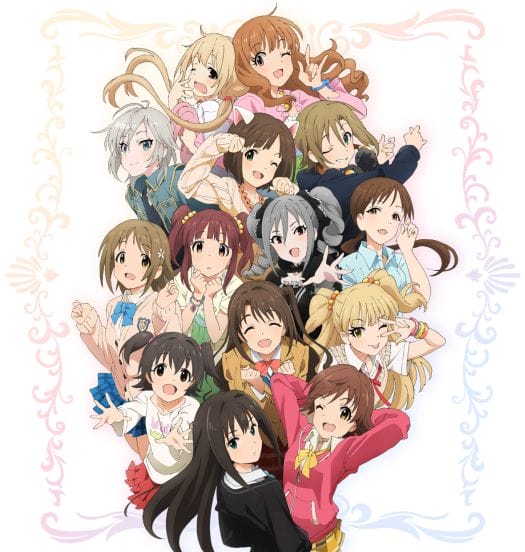 Earlier today, the final episode of IdolMaster: Cinderella Girls's first cour aired on Japanese TV. Following the episode, a brief announcement ran, which revealed that the series will return for its second cour on July 17, 2015.
The original IdolMaster anime will air again starting on April 17. The franchise, which celebrates its 10th anniversary this year, will host a pair of concerts on July 18 and July 19 at Saitama's Seitobu Prince Dome.
You can check out both the 15-second and 30-second promotional videos for the new season below:
15 Seconds:
30 Seconds:
In addition, the official IdolMaster Twitter account tweeted a brief announcement about the summer première:
本日1stシーズンの放送を終えたアイドルマスター シンデレラガールズ。2ndシーズンは7/17(金)より放送開始です!2ndシーズン予告PVを解禁致しました! https://t.co/qANCV64ef6 #imas_cg pic.twitter.com/1FKsRqVXeY

— アイドルマスター (@imas_anime) April 10, 2015
Rough Translation: Idolmaster: Cinderella Girls finished its first broadcast season today. The second season starts airing on 7/17 (Gold)! Check out the second season announcement PV! https://youtu.be/SDZiio6lom0 #imas_cg
Both the IdolMaster and IdolMaster: Cinderella Girls anime series were animated by A-1 Pictures. The original IdolMaster anime was animated by Atsushi Nishigori, while Cinderella Girls is being helmed by Noriko Takao.
IdolMaster: Cinderella Girls is currently streaming on Daisuki in North America.
Source: Anime News Network, Crunchyroll